Which brand of e-liquid is good?
Views: 359 Update date: Sep 11,2018
As a vape practitioner, there will be many friends who know which brand of vape is good? Which brand of e-liquid is good. Vape, I am good to answer, introduce some well-known brands that I am familiar with. But our company is an e-liquid factory. If it is my recommendation, I definitely recommend our Hangboo brand e-liquid.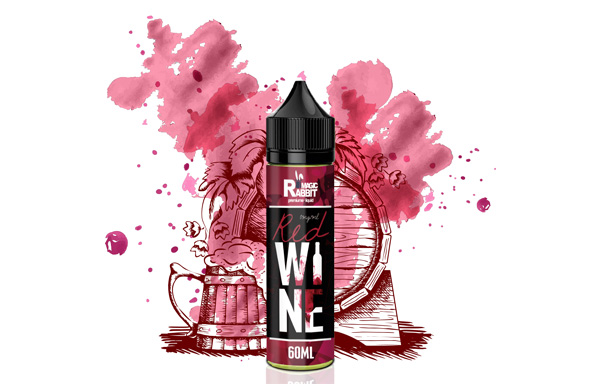 Hangboo focuses on the OEM e-liquid business, so we have a lot of e-liquid flavors, many of which are branded and tasted around the world. Since I am a friend, I will definitely recommend our Hangboo e-liquid. The recommended home e-liquid will certainly be boastful, so for those who pay attention to the brand, you can refer to some of the e-liquid rankings recommended by me in the past few days, "2018 US e liquid brand ranking".
In fact, every e-liquid has his main taste and style, so if I really want to recommend the e-liquid brand, I can only say that it is Premium for you. It's not like our e-liquid factory, what flavors we have and what style of e-liquid we have.
Although the e-liquid brands have their own tastes and styles, they can be distinguished from their areas. Let's talk a little bit about them:
1. American e-liquid: E-liquid, which is famous in China, has Halo, motorcycle and Five pawns brand. Their characteristics are thick and sweet.
motorcycle e liquid: As a foreign e liquid that entered the Chinese market earlier, motorcycle e liquid has won the reputation of domestic consumers with its rich taste. This e liquid product has a strong taste and a strong aroma after the entrance. e liquid.
Comments: However, a few days ago, the domestic general generation and foreign producers disagreed. The domestic general generation produced 60ml series of motorcycle e liquid, and the taste of the old 30ml was unsatisfactory. Relatively speaking, the old 30ml motorcycle The car e liquid taste is still very good.
Halo e liquid: As the earliest foreign e liquid entering the Chinese market, Halo e liquid has a high reputation in the Chinese vape circle. It is a cost-effective one in the US oil. The overall feeling of hao's e liquid taste is good or bad. However, the throat feels good and it is very addictive.
Comments: The fifteenth president is one of the most famous tastes in halo. The peanut butter tastes heavier, the throat is strong, and the taste is thicker.
Five pawns e liquid: a US e liquid, the price is more expensive, the taste is also good, the most famous one is the ace player's taste, the taste is thicker, the backgammon oil is hundreds of people, maybe it can't make you feel amazing, or Be your long-term ration, but it will never let you down too much.
Comments: The price of 138 yuan is still relatively high.
2. Malaysia's e-liquid: Malaysia's e-liquid has a high reputation in China, such as 888, VOODOOVAPE, etc. Malay e liquid has always been known for its fruity taste and high cost performance. It is loved by many vape users, especially vape newcomers. It is also easier to accept from Malay e liquid.
VOODOOVAPE E-liquid: A rich fruit blend with a hint of mint. Using different coil data will give you a different fruity taste. The fruit tastes more realistic.
Comments: Although the taste of a variety of fruits will not allow users to taste it all, but the reasonable fruit mix is still very flattering, e liquid sweetness is slightly higher, mint feels very light and comfortable.
888 e-liquid: Mango tastes strong and true, the mango flavor experienced with Gobang or Nautilus nebulizer makes people want to stop, the cold feeling is close behind, and the user is sent a cool in the hot summer.
Comments: Malay e liquid with high cost performance. It has a cold feeling and a sweet taste. It is not suitable for use on high-heat coils. The mouth-sucking experience is very good, but the carbon deposit speed is faster.
The e-liquid brand has recommended so much, it is more suitable for novices. Why not recommend the e-liquid brand? That's because I recommend Hangboo, you will definitely feel that I am touting my e-liquid brand.
"Hangboo is a leading e-liquid manufacturer and e-liquid supplier with factory locations in Guangdong Province, China. We provide Wholesale e-liquid and OEM e-liquid businesses worldwide."