2018 global vape market statistics
Views: 351 Update date: Sep 12,2018
With the rise of vape, the use of vape around the world has produced explosive changes, and various kinds of vape equipment and various e-liquids have appeared on the market. As an emerging industry, vape is still unstable. It is greatly affected by policies and product upgrades, but it is developing very fast. Therefore, as a upstream enterprise of Vape - Hangboo e-liquid manufacturer needs to understand its development and status quo. The current global vape market statistics are as follows: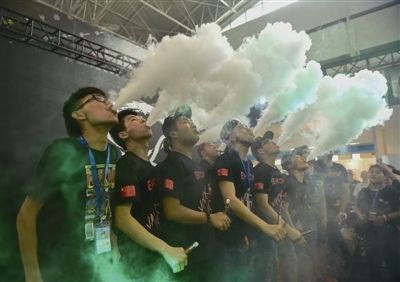 North America
United States: The world's leading vape market, with nearly 10 million users spending about $4 billion a year on vape-related products.
Canada: Canada's vape market has about 300,000 to 950,000 users.
Mexico: It is legal to smoke vape in Mexico, but it has strict restrictions on the sale, trade, distribution, production and promotion of non-tobacco products.
Europe
Russia: Russia's vape market is not small. At present, there are more than 1.5 million vape users in China. There are more than 500 vape stores in Moscow alone, and there are more than 1,400 stores in Russia.
Germany: There are currently more than 2 million vape users.
France: A national survey conducted by the French Drug and Drug Addiction Monitoring Center showed that between 7 and 9 million residents in France had tried vape at some point.
Italy: Although the vape market in Italy continued to decline between 2014 and 2015, the growth in 2016 is promising. It is estimated that there are approximately 2.4 million vape users in Italy in 2018, of which 1.4 million are vape long-term users.
Poland: There are 1.5 million vape users in Poland, who spend about $130 million a year on vape related products.
Asia
Malaysia: There are approximately 1 million vape users in Malaysia, spending $120 million annually on vape products.
Japan: In 2016, steam equipment and products generated more than US$4.6 million in revenue in Japan. In 2018, Japan fully opened the vape market. It is believed that Japan's vape sales will increase sharply this year.
Indonesia: Indonesia's vape is about 11%. Of these people, 2.5% used vape.
Philippines: As many as 4 million people are using vape.
Australia
In Australia, 12% of the population is a daily smoker. Nearly one-third of smokers have tried vape, and only 4% of them regularly use vape about 3 million smokers and about 130,000 regular vape users.
Africa
For most African countries, it can be assumed that there are no major vape communities. However, there are 200,000 vape users in South Africa, which have shown some growth momentum.
South America
Vape's restrictions and controls are strict and only a small part exists.
In the past few years, some emerging countries have witnessed the explosive growth of vape. Traditional tobacco giants have also laid out vape in different regions. As the manufacturer with the most vape and e-liquid manufacturers, it is necessary to clearly recognize the changes and development of global vape demand in order to continue to lead in the vape market.
"Hangboo is a leading e-liquid manufacturer and e-liquid supplier with factory locations in Guangdong Province, China. We provide Wholesale e-liquid and OEM e-liquid businesses worldwide."