How to choose e liquid
Views: 358 Update date: Sep 11,2018
As a vaper just getting started or getting started, it is a very troublesome thing, they often have difficulty in selecting difficulties. I am an employee of e liquid manufacturer. Trying e liquid is one of my work. I will not only try the company's e liquid, but also try other brands of e liquid.
Especially at the vape show, in a few days, I will try one of the e liquids in the show. Don't think that this is a pleasure, and if you vaping more, you will really feel dizzy. So I think I have a certain right to publish how to choose e liquid.
Because the vaper I contacted is basically Chinese, I can only talk about the domestic situation. As for the foreign e liquid, I honestly don't like it. What kind of greasy and sweet feeling I believe most Chinese people dislike.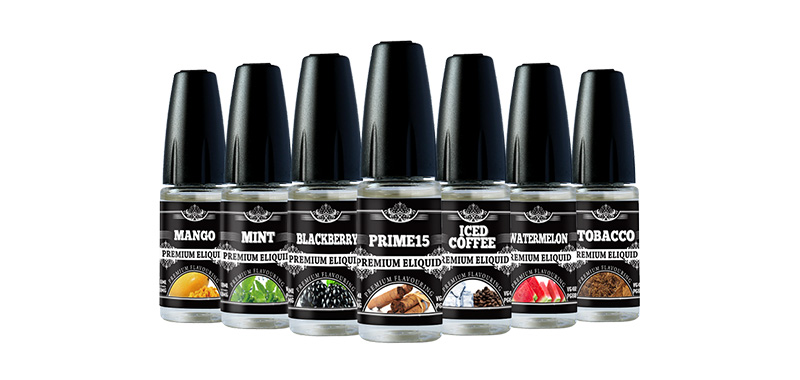 I also tried a lot of e liquid from a new vape, gradually getting familiar with vape. Therefore, I have to start from my own experience and experience, let everyone have a certain understanding of how to choose e liquid (my personal opinion, for reference only).
1, do not pursue the e-liquid of tobacco flavor: For smokers who want to use e liquid to quit smoking or replace cigarettes, choose e liquid will definitely give priority to the e-liquid of tobacco flavor. But then you tend to be disappointed, because the tobacco flavor is really different from cigarettes, and can even be said to be completely different. So if you first choose the tobacco flavor, you may give up the vape. And if you choose other flavors, then your expectations are not that high, and you won't be too disappointed, so try slowly and choose the flavor that suits you.
2, do not choose to mix flavor for the first time: mixed flavor for vape newcomers, vaping up will be a weird feeling, of course, there are some mixed flavors for the first time is also very good, but this e liquid after all Belongs to a minority. Therefore, it is recommended that you choose a single flavor e liquid when you first start to contact vape. The e liquid of the new vaping single flavor will often be a surprise. I was like this at the time, for example: This tastes like Ah; this is the taste of bananas; this mango flavor also has a smooth feeling of mango juice... So you are often disappointed when you start to choose a blend flavor, and choosing a single flavor is often a surprise.
3, don't choose your own strange flavor: We tend to have a taste of what we like and familiar, and you will be very happy when you meet it again. If you choose a taste that you have never touched before. You tend to be disappointed or unable to distinguish the quality of the flavor, and you choose the flavor you are familiar with. If you don't get a surprise, it can only show that the flavor is not doing well, and the degree of restoration is not high. So choose to familiarize yourself with the flavor, you can easily distinguish the quality of this brand, and you can't tell the strange flavor.
4. Don't choose large-capacity e liquid at the beginning: e liquid's flavor is ever-changing. There are more than 100,000 e liquid flavors on the market. There is not much that is suitable for you. If you are not familiar with the flavor, Don't buy large capacity, even if you try it, it feels good. Now that the large capacity has 100-120ML, the price will not be too low. If this is an e liquid that you don't like or is not suitable for long-term vaping, then at least 80% of it will be wasted.
5. There is no need to choose expensive: Many people believe that price determines quality, but there is a measure. If your e liquid price exceeds a certain range, then it has no price/performance ratio. You buy such e liquid is a kind of The act of losing. The reasonable price of 60ML vape in the market is 7-21 dollars, which may be unreasonable. And expensive is not necessarily for you, it is good for you.
"Hangboo is a leading e-liquid manufacturer and e-liquid supplier with factory locations in Guangdong Province, China. We provide Wholesale e-liquid and OEM e-liquid businesses worldwide."