2018 US e liquid brand ranking
Views: 480 Update date: Sep 06,2018
In the vape industry booming today, more people have joined the ranks of vape, vaper have more pursuits for vape host, e liquid and other steam products. This has undoubtedly promoted the development of the entire steam industry. Many businesses and individuals have seen the benefits and launched the road to the Nuggets. Therefore, in recent years, many vape factories, e liquid factories and various vape brands, e liquid brands have emerged.
In 2003, the first nicotine-based vape was introduced. In 2005, the first bottle of propylene glycol and glycerin-based e liquid was invented.
Since the change of the tobacco industry has spread from China to the world, the import and export trade volume of e liquid has increased year by year. It is very important for vape users. As long as vape is used, it must consume e liquid. e liquid can be said to be vape. An indispensable part, and the taste of e liquid is directly related to the overall feeling of our smoking. It is also related to health. Although both vape and e liquid originated in China, but in Europe and America, Europe and the United States have formed a whole set of e liquid. Industry and testing standards, so domestic and foreign vape users are very respectful of American oil.
More than 70% of the vape products sold worldwide are from China, and China has a large population and smoking population, so many people think that the Chinese vape market is very large. In fact, it is not the case that China is a heavy-duty and light-weight brand, There are many vape factories and e liquid factories in China, but there are very few well-known e-cigarette brands.so the Chinese vape brand is not doing very well.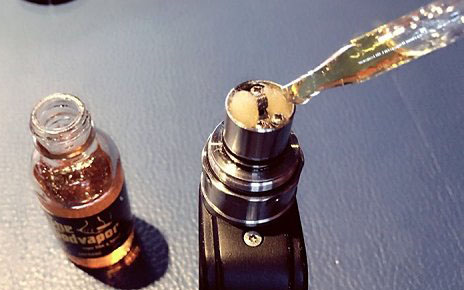 There are very many e liquids in the US, so the e liquid in the US is the Premium. What is the e liquid brand ranking in the US? The following is the 2018 US e liquid brand rankings: (data is collected by the network, Hangboo is not responsible for the authenticity of the data)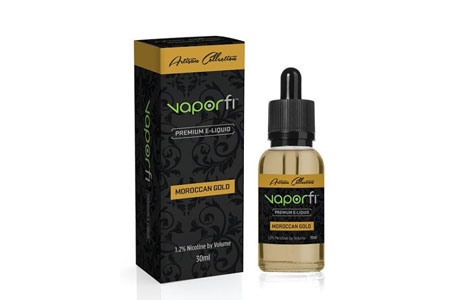 1, VaporFi
Features: This e liquid is rated as the Premium high PG or 50/50 ratio e liquid in VaporFi. This e liquid can be equipped with a large number of flavors, can be customized to match more than 30,000 different combinations, high quality raw materials: great nicotine , great glycerin, food-grade flavors, FDA-registered laboratories with high manufacturing standards, and flavor enhancement.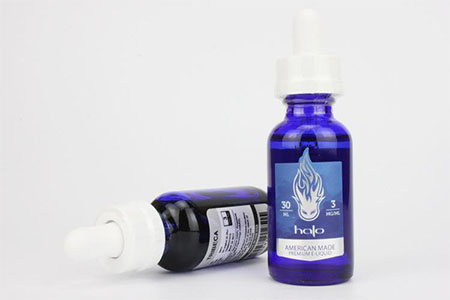 2, Halo
Features: As the hottest e liquid in the Chinese market. In the US e liquid rankings, this e liquid features an incredibly rich flavor, a delicious dessert flavor, 7 nicotine concentrations, and a unique 1.5mg nicotine concentration.
3, Apollo 50/50 line
Features: Accurate 50/50 standard ratio, 4 nicotine concentrations, e liquid produced in Northern California ISO Class 8 standards, US Pharmacopoeia grade PG/VG and food grade nicotine ingredients.
4, Vista Vapors
Features: 32ml pack as long as 7.49 US dollars, the largest package 102ml optional, numerous flavor options, 8 nicotine concentrations, flavor enhanced optional, 50/50 to pure VG ratio optional, freely blended to create your personal flavor. In the US e liquid ranking, it was rated as the Premium parity e liquid.
5, Madhatter
Features: Flavor precision matches the label, incredible packaging, many large capacity options.
6, Apollo high VG
Features: 18 different great VG product lines, e liquid produced in Northern California ISO Class 8 factory, US Pharmacopoeia grade PG/VG and food grade nicotine raw materials, rated as the Premium in the US e liquid rankings High VGe liquid.
7, Black Note
Features: no diacetyl, acetyl, propionyl, ethylene, ethylene glycol, ethylene glycol, acrolein or acetoin. No artificial flavors, sweeteners, pigments or other chemical additives, extracted from natural tobacco leaves, it is the first N.E.T certified e liquid laboratory, the US Pharmacopoeia pure ingredient in the US e liquid list.
8, Virgin Vapor
Features: Certified organic e liquid, free of pesticides, non-GMO, no artificial colors, artificial flavors, artificial sweeteners, or other additives, no heavy metals and diethylene glycol, adhere to and exceed AEMSA strict quality standards, routine laboratory Detection of diacetylacetylacetone. A wide selection of flavors and excellent taste.
9, Vapecraft Inc
Features: Nicotine concentration options, new flavor every month, based on Volkswagen flavor custom advanced flavor, 100% made in the United States, in the US e liquid rankings, was also rated as the Premium evaluation e liquid.
10, Kindjuice
Features: exotic flavors, natural plant extracts, beautifully packaged, organic ingredients.
11, Black Note
Features: Black Notee liquid focused on tobacco flavor, imported from the United States, the Premium partner for smokers! There is only one, that is the tobacco flavor. The slogan also reflects this spirit of concentration: tobacco has never been so delicious!
"Hangboo is a leading e-liquid manufacturer and e-liquid supplier with factory locations in Guangdong Province, China. We provide Wholesale e-liquid and OEM e-liquid businesses worldwide."