What should I do when E-liquid enters the eye?
Views: 166 Update date: May 21,2019
The packaging of many items is very similar to eye drops. Ophthalmology emergency clinics often encounter shoe polish, 502, wind oil and so on. The main character of this time is E-liquid. Recently, a case report of mild eye chemical injury caused by E-liquid accidental eye was published in JAMA.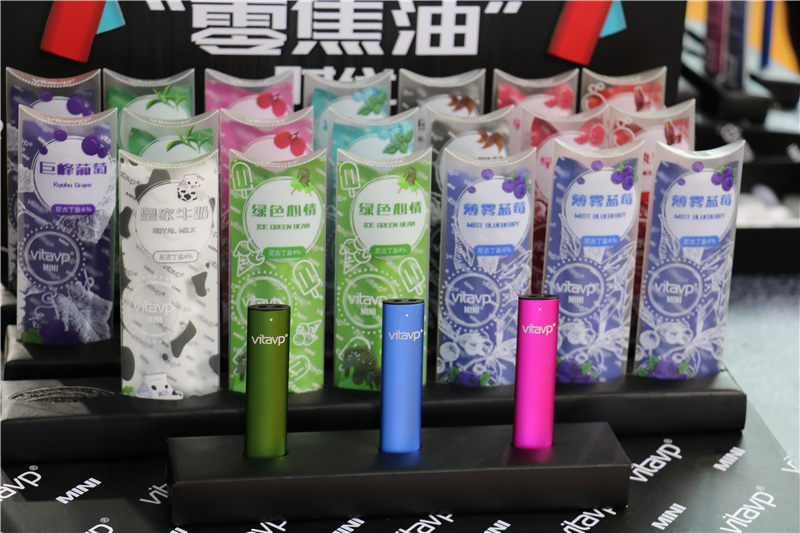 The patient was a 50-year-old woman who presented with an emergency treatment due to a single eye irritation. The patient recently dropped chloramphenicol eye drops for bacterial conjunctivitis because it placed the eye drops in one place with E-liquid, causing the E-liquid to drop into the eyes.

The patient mistakenly dropped E-liquid into the eye and developed redness, eye pain, blurred vision and other symptoms. Immediately rinse with water and sputum to the emergency room. The E-liquid PH value was 6 and the patient's ocular surface pH was 7. Corneal fluorescent staining showed epithelial punctate exfoliation without corneal defects.

Ocular chemical injuries caused by E-liquid in the eye have not been reported in the literature. The mechanism is similar to eye damage caused by nail polish or licorice oil. E-liquid and the size of the eye drop bottle are similarly the main cause of misuse. Due to the different

E-liquid brand

and nicotine content, the E-liquid PH range is from 4.7 to 9.6. The E-liquid bottle body on the market basically does not mention the danger of accidental drops into the eye. This is also a product. Big omissions.

At the same time, it is recommended that

E-liquid manufacturers

include the flushing and prompt medical attention prompts in the instructions for use, as it is also the standard treatment for other eye chemical injuries.

As far as this E-liquid is mistaken for eye drops, it is more likely that E-liquid bottles are more similar to eye drops, even if the above indicates a serious danger warning, it will be mistaken. Use, this is caused by the user's intention, she only needs a little attention to the bottle sticker will know that it is an E-liquid instead of eye drops, so the design of the difference between E-liquid and eye drops is a better solution.

At present, there is no report on the potential hazards of e-cigarettes, but E-liquid has increased the conclusion of airway epithelial cell inflammation. There are no reports of corneal and conjunctival epithelial cell lesions. Since e-cigarettes are not conventional medical products, it is recommended that merchants indicate tips for storing them separately from other medical bottled drugs to avoid potential mixing risks as much as possible.