Reflection on the current Vape industry
Views: 212 Update date: May 20,2019
At the beginning of 2019, the Vape market was very lively. First, many Vape startups received huge financing, which made the Vape market more lively. Then the 315 night party poured a cold water on the Vape market, which made the Vape industry really scared. jump.
Subsequently, Suning and Jingdong successively removed the Vape products. Although they were re-launched after two days, the impact of this storm is undoubtedly huge. It not only hurts Vape users' confidence in Vape, but also makes Vape practitioners worry.
Of course, there are many Vape manufacturers who do not agree. After all, domestically produced Vape products are mainly sold abroad, and the domestic Vape market only accounts for a small part.
But don't forget that in areas where Vape is banned all over the world, it is not directly related to Vape. That is to say, if we can't perfect the safety of Vape, there may be more and more areas prohibited. Vape is gone.
315 pointed out that Vape formaldehyde exceeded the standard, and the next day Vape companies gave this pot to E-liquid companies. However, formaldehyde is produced because the high temperature of Vape causes the organic matter in the E-liquid to be cracked, instead of producing formaldehyde because the E-liquid is unqualified, so it is obviously unreasonable to give the pot to the E-liquid company. It is difficult to change the three main components of propylene glycol glycerol, flavor or E-liquid.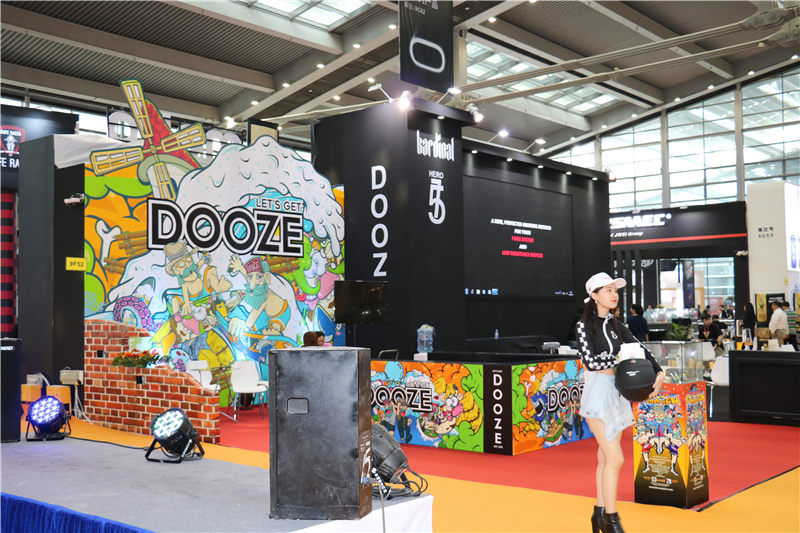 In fact, as Mr. Yang of Hengbo E-liquid said, most of the raw materials of E-liquid are from large international companies, and the whole process is completed in the clean room, and the quality assurance is relatively easy to achieve.
The Vape industry mainly includes Vape (battery, circuit, atomizer, etc.) and E-liquid. No matter which Vape company puts the pot, it is irresponsible to the Vape industry, perfecting its own technology and solving Vape. The problem of producing formaldehyde is an urgent need for Vape manufacturers.
In addition to technical improvements, Vape companies must reflect on and improve the quality of the entire Vape industry, purify the industry environment, and protect the healthy development of the entire industry.
First, return to quit smoking, replace the original intention of tobacco, improve industry confidence
Before, many Vape-selling merchants sold Vape with clear lungs and healthy gimmicks. Now Vape companies should recognize the facts and return to the promotion of smoking, smoking cessation and harm reduction, so that customers who really need to quit smoking and replace cigarettes can Good experience Vape products.
How about Vape's smoking cessation effect?
The effect of smoking cessation on Vape has been highly controversial. In some areas, Vape has been completely banned based on some E-liquid data, such as Hong Kong. However, there are many countries that support Vape, such as the United Kingdom, and believe that Vape has effectively reduced the domestic smoking rate. Recently, the United States, which has been tough on Vape policy, has finally come out to confirm that Vape can reduce smoking rates. Vape helps. The smoking rate in the United States fell to its lowest level in 1965.
The reason why there are a large number of Vape users in the UK is because the UK has always been at the forefront of efforts to combat Vape error messages. The UK's Department of Public Health (PHE) has released a report that updates the organization's 2015 report on Vape, confirming that Vape is at least 95% healthier than cigarettes.
The survey results show that most Vape users use these devices because they have quit smoking, and about 40% of users are trying to quit smoking through it. The public health charity said the survey of 12,000 British adults showed that most smokers realized that switching to Vape would improve their health.
As a substitute for cigarettes, Vape is also ideal. After all, it is 95% less harmful than traditional cigarettes, and it has been greatly improved in terms of suction habits, taste and convenience in recent years, so that smokers can be more willing. Accept Vape.
Will nicotine cause cancer?
Some rumors about the harm of nicotine are also of concern to Vape users. In 2018, the American Cancer Society (ACS) issued a statement stating that Vape "is less harmful than smoking" and suggested that "the clinician supports all attempts to quit smoking." And work with smokers until they finally quit all tobacco products including Vape."
US FDA Director Scott Gottlieb also announced in July 2018: "Nicotine itself has no direct causal relationship with cancer. Lung cancer, heart disease, etc., which have claimed millions of lives in the United States and around the world, are not directly affected by nicotine. It is carcinogenic and harmful to other unknown ingredients produced after igniting tobacco."
Therefore, Vape companies still have to have confidence in Vape's smoking cessation and the effect of replacing cigarettes. Nicotine is not so terrible. Vape companies can promote Vape products by quitting smoking, replacing cigarettes, and being less harmful than cigarettes.
Second, comply with local laws and regulations and obtain market
The US Food and Drug Administration FDA, 2016 FDA regulations, Vape must be FDA product certification, manufacturers must submit certification application documents to the FDA, and these Vape can be sold for up to 2 years during the certification period. If you still don't get the certification after 2 years, they must be removed.
Vape products exported to the EU market must comply with the requirements of the TPD directive, otherwise they will be banned, punishable or returned, which will bring huge losses to Vape manufacturers. Therefore, how to make Vape products comply with the EU TPD directive to avoid losses has become a problem that manufacturers must face.
According to Mr. Yang from Hengbo E-liquid, the TPD directive requires that the nicotine content of E-liquid should not exceed 20 mg/mL. Vape's nicotine release should be maintained at a stable level under normal conditions of use. For example, Israel's policy is to ban all smoke liquids with a nicotine concentration of 20 mg/ml or more. This is also the reason why juul, which sells 59mg/ml cartridges, is hitting the wall everywhere.
In order to obtain the local market, it is necessary to strictly abide by local laws and regulations. This is the consistent belief of Hengbo E-liquid. Now Hengbo has obtained relevant certifications including TPD, FAD, etc., and strictly abides by local laws and regulations. Perhaps Hengbo E-liquid can Such a good reason for selling in the European, American and Japanese markets, especially the Amazon platform.
Third, prevent minors from using Vape
Perhaps no Vape manufacturer wants Vape products to fall into the hands of teenagers. After all, Vape's target customers are adults. The only reason for purchasing Vape for underage is that retailers sell Vape products to them because of the temptation of young people to Xinyi products. Resilience is low, and students are an intensive group. Retailers only need to sell Vape to one of them, which can quickly bring huge business opportunities to retailers, which is why retailers are more willing to sell Vape products to students. The main reason.
Minors have always been a sensitive topic. If next year's 315 mentions Vape's flooding between minors, this may allow regulators to take tougher measures against the Vape industry, which will have a shock to the Vape industry. Bigger, even devastating.
Let's take a look at the Vape market in the United States and the United Kingdom, where the Vape market is relatively developed:
According to US federal data, the number of high school students using Vape in the United States surged by 77% in 2018, prompting the FDA to take action. I interviewed five well-known manufacturers in the United States who were asked to submit plans to reduce the use of their products by adults within 60 days. Otherwise, the Vape will be banned in the United States immediately.
In the UK, according to an independent survey commissioned by King's College London and the UK's Department of Public Health (PHE), the proportion of young people using Vape is still low and mainly adults. Although young people's attempts at Vape have increased in recent years, the results of this report show that there are still very few adolescents who regularly use Vape. Only 1.7% of people under the age of 18 smoke every week, and most of them also smoke. Of the adolescents who have never smoked, only 0.2% often use Vape.
It can be seen that the US investigation and the British investigation are basically the opposite. Perhaps the situation of minors using Vape is not so bad, but it is still worthy of our vigilance.
How can the US prevent the sale of Vape to minors?
The FDA requires all retailers to no longer sell Vape or similar items to customers under the age of 18. Customers are required to show proof of age at the time of purchase and are not allowed to distribute free samples. In addition, vending machines cannot sell Vape unless they are in an adult setting.
Although the sale of Vape products in the United States requires age verification, it does not fully control the possibility of Vape flowing into minors. After all, they can get Vape products through their relatives and friends, so the way to prevent Vape sales to underage is still Need to explore.
If you can't prevent Vape from spreading among minors, the foreseeable consequence is that seasoned E-liquid will be banned from sale. Now every Vape manufacturer produces a flavored E-liquid, which is also Vape's relative to cigarettes. A major advantage, if prohibited, its impact on the Vape industry is undoubtedly huge.
Fourth, marking problems
The 315 party also mentioned a problem, which is the problem of

E-liquid nicotine

content. Although the industry is clear, there are still many users who are unclear. They can't tell the E-liquid concentration. The nicotine contained is also the nicotine content per ml.

It is necessary for Vape manufacturers to clearly mark the concentration of nicotine so as to avoid confusion, affect the actual experience and the effect of smoking cessation, and this will not increase the cost.

There is also an important hidden danger in E-liquid, the Swedish Chemicals Agency said that the number of E-liquid poisoning incidents has "significantly increased" since 2011, and recent statistics show that the center has In 2018, 67 cases involving Vape or E-liquid were received.

Although the current E-liquid bottle caps are safely designed with child locks, the fact is that children have eaten it. Manufacturers cannot rely on this safety. Please indicate the hazard on the package and recommend Vape. Users should keep E-liquid as much as possible and store it where children can't get it.