The history and current status of Vape
Views: 281 Update date: Sep 27,2018
According to statistics released by the China CDC, there are more than 300 million smokers in China, accounting for nearly one-third of the world's total smoking population. More than half of all adult males smoke, especially in recent years, the trend of younger and more feminine smoking, which also indicates that there may be more smoking population in China in the future. The harm of people who are not smoking is also becoming more and more serious.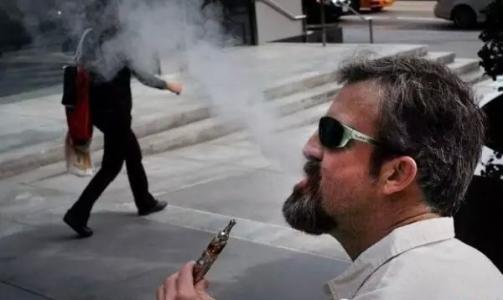 Although many places have indicated that smoking is not allowed, it is conceivable that every time smokers smoke in these non-smoking areas.
Smoking is harmful to the cardiovascular system, respiratory system, digestive system, reproductive system, and nervous system. At the same time, the carcinogenic effect of smoking is also worthy of alert.
This group of smokers has been listed on the high-risk list by many diseases! For example, this year's "main push" heart disease, nicotine in tobacco can increase heart rate, blood pressure, carbon monoxide can reduce the oxygen carrying capacity of hemoglobin, increase the burden on the heart. These harmful substances damage the cardiovascular and cerebrovascular diseases for a long time, and eventually lead to the occurrence of coronary heart disease. Statistics show that the incidence of coronary heart disease among smokers is 3.5 times higher than that of non-smokers, and the former mortality rate of coronary heart disease is 6 times higher than the latter.
The harm of cigarettes is estimated to be clear to everyone. But after being addicted, it is really difficult to quit smoking. It is difficult to stop smoking, whether it is psychological or physical problems. This is why so many people can't quit smoking successfully. The reason is gone. Some people are very easy to quit smoking, and it is easy to return to the habit of smoking, so everyone hopes that with the help of smoking cessation tools, you can easily quit smoking.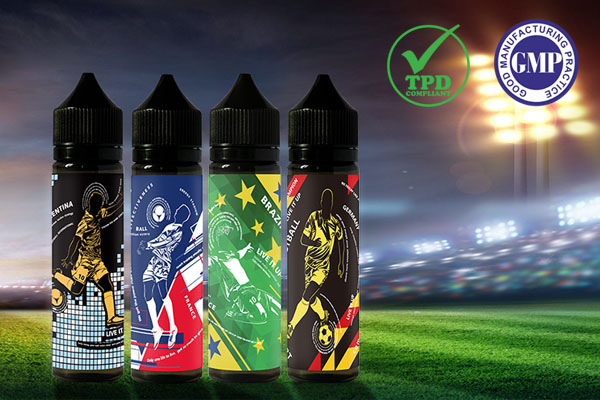 Now that more and more people are buying Vape to replace traditional cigarettes, have you tried it? Using Vape to help quit smoking, is science unscientific?
When it comes to Vape, people always feel that it is from Europe and America. Many people don't know that the inventor of the first generation of Vape products turned out to be a Chinese!
The earliest Vape dates back to 1963. In the past, American Herbert A. Gilbert developed a device for smokeless non-tobacco cigarettes, which was patented but never really put on the market.
In 2003, Beijing Chinese medicine physician Han Li invented the first Vape product based on nicotine. Han Li used to be a "smoke ghost." When his father died of lung cancer caused by smoking, he began to look for an effective way to quit smoking.
He proposed to dilute nicotine with propylene glycol and atomize the liquid with an ultrasonic device to produce a water mist effect. The principle is similar to that of a Chinese humidifier. The user can suck the nicotine-containing water mist into the lungs and deliver nicotine to the blood vessels. Simply put, Vape is a nicotine-releasing device that is mostly flavored to mimic the taste of a certain brand of cigarette.
In 2006, Vape entered the European and American markets, and its usage increased rapidly. A British survey found that one in every five teenagers used Vape. Since 2015, China's domestic Vape market has also become increasingly popular. Between 2013 and 2016, Vape equipment and e liquid sales have doubled.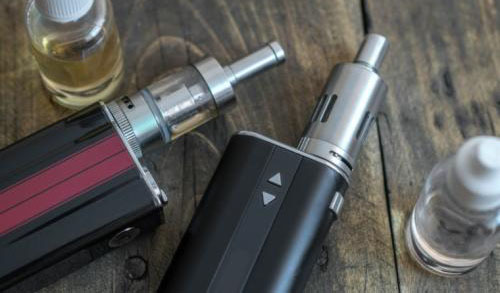 Will Vape be addictive? :
In China, older people buy Vape, mainly to help stop smoking. Young people buy Vape, on the one hand, it is convenient to "suck two" for addiction, and on the other hand, because of curiosity and fancy smoke, they mainly choose fruit liquid, tea taste and beverage taste e liquid.
Some consumers think that smoking Vape is safer than smoking cigarettes, because the safety of Vape depends mainly on e liquid. We have also used a whole article to explain this problem. Interested parties can visit: Is e-liquid harmful?
A large part of people's dependence on cigarettes comes from nicotine. Vape still has nicotine, which will increase the heart rate to a certain extent, causing dependence and negative impact on the human cardiovascular system.
Some experts say that traditional tobacco produces thousands of ingredients after burning, and hundreds of harmful substances have been proven to cause cancer, such as tobacco tar. The composition of Vape is simple, only nicotine is retained, and the nicotine content is reduced by more than 90% compared with traditional cigarettes.
However, due to the large number of e liquid factories and the uneven quality, the e liquid components produced by different factories are also different. If consumers buy Vape from some inferior manufacturers, it is likely to cause more harm.
At the same time, Vape produces second-hand smoke, which has a negative impact on the health of non-smokers. Vape releases inhalable liquid particles and ultra-fine particles, nicotine and other harmful substances into the room. In places where you can't smoke cigarettes, Vape can't just smoke it!
In addition to nicotine, Vape contains propylene glycol, glycerin, and fragrance ingredients in order to produce aroma. Substances produced by heating such as propylene glycol have a stimulating effect on the throat.
Warm reminder: Vape is a tool to quit smoking to help quit smoking. You will be able to quit smoking after using Vape. To use Vape to quit smoking is to have a certain method and perseverance. It is not recommended for teenagers to vaping Vape, as Vape is also addictive and will have the effect of secondhand smoke on the surrounding people.
"Hangboo is a leading e-liquid manufacturer and e-liquid supplier with factory locations in Guangdong Province, China. We provide Wholesale e-liquid and OEM e-liquid businesses worldwide."