Thailand is about to legalize the import of electronic cigarettes
Views: 305 Update date: Oct 09,2018
I also suggested not to carry Electronic cigarette to Thailand some time ago, reference article: Is it illegal to go to Thailand with an electronic cigarette? . Because in Thailand, Electronic cigarette is an illegal product, if you carry Electronic cigarette to Thailand, it is likely to bring you unnecessary trouble, and this kind of thing may turn around.
The Thai China Daily reported on October 03 that the Thai authorities are considering legalizing the import of Electronic cigarettes, but at the cost of paying higher tariffs.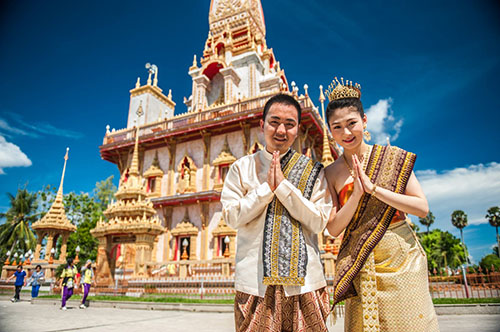 According to sources from the Thai Ministry of Commerce, it will discuss with the Ministry of Health, the Ministry of Finance and the Ministry of Tourism and Sports recently whether the ban on the import of Electronic cigarettes should be lifted. Officials said that they have received petitions from various parties (law enforcement and business circles), hoping to legalize the import of Electronic cigarettes, indicating that the future will be legalized by Electronic cigarette equipment and e liquid imports into Thailand. I believe that the manufacturer of Electronic cigarettes has begun. Studying the Electronic cigarette market in Thailand, when Thailand is legally importing Electronic cigarettes, it can quickly occupy the Electronic cigarette market in Thailand.

Many problems have been discovered from the actual implementation of the regulations. Regardless of the illegal import and smuggling problems, there are also cases in which the law enforcement process is difficult to control. In addition, the impact of Electronic cigarette on physical health is higher than that of ordinary cigarettes. There is no strong evidence and research evidence. This is one of the factors that do not support the legalization of Electronic cigarette in various countries. Therefore, it is hoped that e liquid manufacturers can Take out more data to prove it.

The initial solution is to cancel the Electronic cigarette import ban and at the expense of a relatively high tariff rate. Because the ban not only does not block Electronic cigarettes outside the country, it can be easily bought even in the ordinary market or on the online shopping platform. In other words, it is more manipulative to liberalize import restrictions and implement effective regulation from tariffs.

Officials believe that the primary problem discussed by all parties at the moment is to be able to prove that Electronic cigarette harm is not as big as ordinary cigarettes. There is a big disagreement about the issue of who is more harmful. The cigarette companies believe that Electronic cigarette will produce more harmful substances after burning, so it is more harmful to human health. In contrast, Electronic cigarette supporters believe that smoking Electronic cigarettes is safer than regular cigarettes. But in any case, it is necessary to establish a correct cognitive feeling that smoking is harmful.

Throughout the world, governments have different attitudes toward Electronic cigarettes. The number of countries in the same camp is about 30, accounting for about 15% of the world. That is to say, most countries still have relatively loose regulations on Electronic cigarettes. The reason why the Electronic cigarette market can be so prosperous these years is also due to the loose attitude of these countries to Electronic cigarette. The loose attitude of these countries is not only for Electronic. The popularity of the cigarette market has also allowed Electronic cigarette manufacturers to achieve unprecedented development, and the electronic cigarette technology is becoming more and more mature, which in turn leads to countries that are already strict with Electronic cigarettes to try to accept this more and more mature Electronic cigarette. product.

For the Department of Commerce, as long as there is sufficient evidence to prove that Electronic cigarette harm is lower than traditional cigarettes, it will not be difficult to ask the Ministry of Commerce to lift the ban. In addition, the cabinet adopted a decision to raise the cigarette tax on the 2nd regular meeting. That is, for every cigarette sold, the tobacco company needs to pay 2% of the tax to the social security fund.

A country that bans Electronic cigarette is preparing to legalize Electronic cigarette, which is good news for Electronic cigarette equipment manufacturers and e liquid manufacturers, as more and more countries are beginning to support and recognize their products, especially for e liquid. Manufacturers, without the support of laws and regulations, are basically difficult to move. This is very familiar to e liquid manufacturers like us. Only when laws and regulations are clearly legalized, the production and sales of e liquid can be truly normalized. It can also be done better and develop longer.