Is it illegal to go to Thailand with an electronic cigarette?
Views: 695 Update date: Aug 23,2018
Thailand is a country with good tourism resources. The Ministry of Tourism and Sports announced on the 16th that the total number of foreign tourists visiting Thailand in 2017 exceeded 35 million, an increase of 8.77% compared with the same period in 2016, and the tourism industry in Thailand generated more than 1.82. Trillion baht (about 58 billion US dollars), accounting for more than 10% of GDP.
Recently, people in Thailand who continue to arrest and impose high penalties on IQOS e-cigarettes have become a topic on social media. British and Israelis who popularize IQOS e-cigarettes are often caught in Thailand. Holding electronic cigarettes in Thailand is prohibited. Like e-cigarettes without nicotine, products such as hookahs and IQOS e-cigarettes that are similar to cigarettes are also subject to management. So can you bring e-cigarettes to Thailand?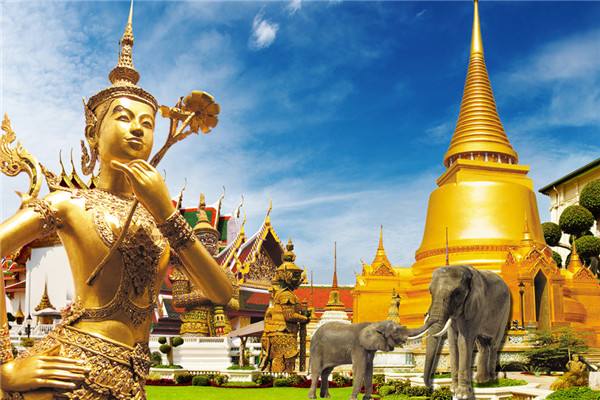 However, it is important to note that before going to a country, in addition to preparing banknotes, luggage and passports, you need to understand their customs and habits to avoid unnecessary trouble. Before going to Thailand, the general tour guide will have another thing that can't be taken, otherwise it will be fined once it is discovered. So do you know what it is?

This thing is e-cigarette. Friends who know it should know that there is no smoking in Thailand, so many tourists will choose to carry e-cigarettes because they are afraid of it. e-cigarettes use e-liquid, which does not contain nicotine. They think that Vaping e-cigarettes will not affect people around them, and they can enjoy the feeling of smoking, so they are favored by many smokers.

But if you go to Thailand, you must not carry e-cigarettes. Because in Thailand, smoking e-cigarettes is illegal, and the most serious ones may have to pay 200,000 yuan and be sentenced to 10 years in prison. The Thai side believes that the smoke of the electronic cigarette is floating into the air, and the harmful substances contained in it will endanger the health of others.

Before a foreign tourist went to Thailand to travel, the electronic cigarette was seen by the police and was fined nearly 10,000 yuan. So that's why the tour guide doesn't take anything with it again. Once you find it, you will be fined. If you go out to travel, if you run into such a thing, it is not worth the candle. Netizens have also discussed this matter.

Thailand's Tobacco Law provides for the sale of cigarettes to minors (under 20 years old, formerly 18 years old), up to a maximum of three months and a fine of 30,000 baht (about $1,000). Smoking (cigarette) in non-smoking places, up to 1 year, a fine of 100,000 baht. Those who hold electronic cigarettes for light can be sentenced to a maximum of 10 years and a fine of 500,000 baht.

Where cigarettes are allowed, it is okay to hold cigarettes and smoke, but not for all types of electronic cigarettes. Even if it is not for the purpose of sale, it may be punished if it is held alone. At present, tourists from countries such as the United States and the United States, which are popular electronic cigarettes, have been arrested for holding electronic cigarettes.

Therefore, it is illegal to take e-cigarettes to travel to Thailand. You cannot bring e-cigarettes to Thailand, or you will face serious punishment.