UK vaper has more than 3 million
Views: 327 Update date: Oct 08,2018
In the countries where Vape is the most popular in the world, there are Britain and Japan. In recent years, the number of Vape users in the UK has increased significantly. According to a survey conducted by the British Smoking and Health Action Organization (ASH) in 2018, the number of Vape users in the UK exceeded 300 for the first time. Ten thousand is four times that of 2012.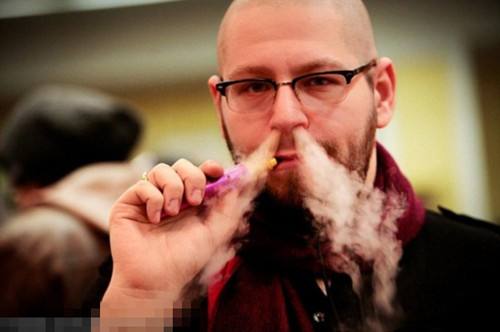 The survey results show that most Vape users use these devices because they have quit smoking, and about 40% of users are trying to quit smoking through it. The public health charity said the survey of 12,000 British adults showed that most smokers realized that switching to Vape would improve their health.
The study estimates that between 2017 and 2018, Vape users increased by 10%, from 2.9 million to 3.2 million. The survey shows that there are three main reasons why smokers use Vape: 62% are to quit smoking, 11% prefer Vape, and 10% because Vape can help them save money. But the researchers also said that the UK still has a large number of smokers, about one-third, and has never tried to use Vape.
The reason why there are a large number of Vape users in the UK is because the UK has always been at the forefront of efforts to combat Vape error messages. Earlier this year, the UK's Department of Public Health (PHE) released a report that updated the organization's 2015 report on Vape, confirming that Vape is at least 95% healthier than cigarettes. In August 2018, the UK Science and Technology Commission issued a report aimed at resolving the current misunderstanding of these devices and actively changing the perceptions of Vape from businesses, institutions and the public.
Although British organizations have been actively taking steps to change their perceptions of Vape and to combat the spread of misinformation, the data from the Smoking and Health Action (ASH) survey clearly shows that despite these efforts, there are still 22% of smokers think Vape is as bad or worse than smoking, and a quarter of adults in the general public hold this view, mainly because of the lack of understanding of Vape equipment and e-liquid. And Vape is not popular for a long time, there is not much data to prove the security of Vape.
Dr. Leonie Brose of King's College London expressed his opinion: "There are still many people who mistakenly believe that Vape has the same major harm as traditional cigarettes. This situation is worrying because it may cause many smokers to lose. A chance to return to health and continue to smoke cigarettes to harm their health. So the movement from the British Ministry of Public Health and others to challenge these misconceptions is important and must continue to let everyone know Vape correctly."
Deborah Arnott, CEO of the Smoking and Health Action Group (ASH), agrees with Dr. Leonie Brose: "The UK Vape policy is on the right track, and thousands of smokers are turning to Vape and improving health. And there is little evidence that Vape will attract non-smokers to smoke. I think that if e-liquid is licensed as a drug and is prescribed, more smokers will benefit."
Unlike the US "deliberately exaggerating the harm of Vape and neglecting the benefits of Vape", the UK has been actively changing the perceptions of Vape from businesses, institutions and the public to combat the spread of Vape's misinformation. As a well-known Vape manufacturer in China, Kangcheng Yipin knows how much smoking is harmful to the smoker and the people around him. It is very much for the British practice of Vape. The British Science and Technology Commission has used scientific data to prove that Vape is 95% less harmful than traditional cigarettes. For those who want to quit, Vape will be his gospel, especially those who can't stop smoking. Vape will be A good tool for smoking. The emergence of Vape may save the lives of thousands of smokers in the world.
"Hangboo is a leading e-liquid manufacturer and e-liquid supplier with factory locations in Guangdong Province, China. We provide Wholesale e-liquid and OEM e-liquid businesses worldwide."