Please don't confuse these two electronic cigarettes
Views: 303 Update date: Oct 26,2018
E-cigarettes have been developing calmly, but in recent years, the addition of an IQOS Heat Doesn't Burn e-cigarette has completely changed this situation. It is also because of the addition of IQOS, which gives government departments more reasons to go. The rectification of the e-cigarette market is precisely because it has caused people to misunderstand the concept of e-cigarettes.
Hangboo e-liquid reminds that Heat Doesn't Burn e-cigarette is fundamentally different from traditional steam-type e-cigarette, which means that IQOS is not a traditional e-cigarette, it consumes from working principle, structure and use. The products are completely different. When you discuss e-cigarettes, you must treat these two products separately, not because Heat Doesn't Burn is different, but because the two products are not the same type of products at all. The same thing is that they all need to use the battery, the name is called e-cigarette.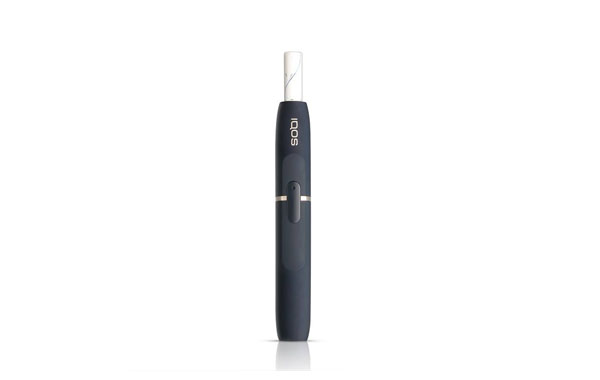 Watching Heat Doesn't Burn e-cigarettes gradually increase, we need to re-analyze the difference between it and traditional e-cigarettes, so that you do not continue to confuse these two e-cigarettes:
First, the difference between working principle and structure
Steam type
The steam-type electronic cigarette heats a solution containing nicotine (also without nicotine) by an electronic atomizer to generate an aerosol for inhalation. The steam-type e-cigarette patent was successfully applied by China's Han Li in 2003.
This type of electronic cigarette is mainly composed of a tobacco tube (or an oil storage tank) containing an nicotine solution (electron E-liquid), an evaporation device (atomizer), and a battery. Part of the steam e-cigarette also integrates the atomizer with the tobacco tube (storage bin) containing the electronic E-liquid to form a "Cartomizer" that is convenient for single use.
E-liquid used in steam-type electronic cigarettes, the main components are food grade or pharmaceutical grade glycerol (also known as vegetable glycerin, VG), 1,2-propanediol (ie PG, as nicotine solution), nicotine, special Fragrance and Flavor improver. The steam generated by the steam-type electronic cigarette can supplement the nicotine in the user's body, and can replace the cigarette and relieve the craving.
Heat Doesn't Burn
Heat Doesn't Burn Tobacco-type e-cigarette is a Heat Doesn't Burn type cigarette that is electronically heated to "Cartomizer" (note the difference between the steam type Cartomizer), which is to heat the tobacco through electronic devices to produce nicotine and other chemicals. Material smoke.
The most typical representative of this type of electronic cigarette on the market is IQOS. The active ingredient of IQOS Cartomizer is reconstituted tobacco, which is a specific solution + tobacco composition. Its solution composition is similar to steam-type electronic cigarette, including PG, VG, water, etc. ingredient. The heating principle of IQOS heats the Cartomizer by heating wire. The heating temperature is controlled by the chip (about 320). Heating can cause the Cartomizer to generate smoke instead of directly burning tobacco.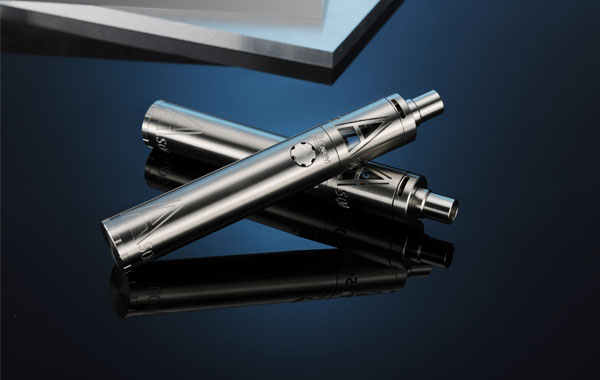 The IQOS patent is controlled by Marlboro, but Hangboo e-liquid has learned that many domestic manufacturers such as China Tobacco also have patents for heating non-burning tobacco. Although the technical details are different, if some technologies are heating Silk is integrated into Cartomizer, but their work is essentially the same.
Second, the difference between product types and methods of use
Steam type
Since its invention, steam-type electronic cigarettes have experienced more than a decade of market development, especially in Europe and the United States. During this period, the types of steam electronic cigarettes are more and more abundant, and the functions are more advanced, but they can be roughly divided into small smoke type and large smoke type.
As the name implies, the smoke size of smoke-type electronic cigarettes varies greatly, which is mainly determined by the power of the atomizing core. In general, the large-smoke e-cigarette is more versatile and suitable for more cool performances, while the small smoke-type function is relatively simple, but it is convenient to carry and use at any time. From a price point of view, the price of large smoke-type electronic cigarettes will be more expensive than the small smoke type.
In addition to the shape and function of the tobacco rod, another key component - E-liquid, is the soul of the steam-type electronic cigarette. E-liquid used in steam-type electronic cigarettes was originally designed to simulate the Flavor Road of smoke, but Hangboo e-liquid found that after more than a decade of development, the most popular electronic cigarette E-liquid Flavor is mostly fruit Flavor, drink Flavor candy. Flavor, baked Flavor, etc., also have fragrance Flavor, cream Flavor, wine Flavor and other niche Flavor.
Of course, E-liquid, which mimics tobacco or extracts tobacco components, also has a considerable number of advocates, but overall, "Electronic cigarette juice" has basically got rid of the "cigarette" word. Hangboo e-liquid believes that in terms of name, E-liquid or E-juice in English may be more appropriate.
Heat Doesn't Burn
The Heat Doesn't Burn tobacco electronic cigarette developed late, and the most representative IQOS was first launched in the Japanese market in 2014, only about 4 years ago. Hangboo e-liquid notes that there are other brands of this type of e-cigarettes that have been launched since IQOS, but Heat Doesn't Burn tobacco e-cigarettes are available from the shape and function of the squirt, to the Flavor richness of Cartomizer. Far from being comparable to steam-type e-cigarettes.
At present, the Heat Doesn't Burn type tobacco electronic cigarettes on the market are similar in appearance, and the replaceable disposable Cartomizer, Flavor is also limited to a limited number of tobacco Flavor tracks. In addition, consumers generally reflect that this type of e-cigarette has encountered many inconveniences in terms of charging and use, and it also reflects that the technology, design and production of Heat Doesn't Burn tobacco e-cigarette are still not mature.
Third, the market market and related policy differences
Steam type

After more than ten years of development, steam-type electronic cigarettes have matured in the European and American markets, and the development in China, Russia, Southeast Asia, and the Middle East is on the rise. Hangboo e-liquid can see from the relevant data that the current market of steam-type electronic cigarettes is about tens of billions of dollars in the world, the number of users is tens of millions of people, and the potential users are more than 300 million. Big.

The acceptance of steam-type e-cigarettes varies from country to country, but most countries have no special regulations. New Zealand, the United Kingdom, Indonesia and other countries hope to reduce smoking rates through the implementation of e-cigarettes, and a small number of countries and regions such as Iceland, Hong Kong and other countries have been subject to stricter control because they have not detected the possible harm of e-cigarettes as tobacco.

China has no special regulatory measures for steam-type e-cigarettes for a long time, but this year's relevant standards have also been formulated. The "national standard" of e-cigarettes may be completed and implemented within one or two years. The specific terms and effects will still need to be seen.

Heat Doesn't Burn

According to Hangboo e-liquid, IQOS is currently sold in more than 20 countries, with nearly 4 million users, of which about 90% are from the Japanese market. At present, the overall market size of Heat Doesn't Burn tobacco-type electronic cigarettes exceeds US$7.1 billion, which is a sudden emergence.

Heat Doesn't Burn tobacco e-cigarette leader IQOS is able to quickly gain a foothold in the e-cigarette market. Hangboo e-liquid believes that the reason is that successful concept marketing and brand endorsement can attract economic strength. High-end users. Other followers are more difficult to achieve IQOS standards.

However, because the main component of Cartomizer in Heat Doesn't Burn tobacco is tobacco (recycled tobacco), countries are more cautious about their policies. In the case of IQOS, long and difficult negotiations are required for each market. At present, most countries use Heat Doesn't Burn tobacco electronic cigarettes as tobacco. In China, IQOS electronic cigarettes are not allowed to be sold in any channel.

From the test data, steam-type electronic cigarettes and Heat Doesn't Burn tobacco electronic cigarettes use far less harmful substances than burning cigarettes. The smoke of these two electronic cigarettes does not contain the main carcinogen tar in cigarettes, and does not contain thousands of other harmful substances such as PM2.5, heavy metal elements, carbon monoxide, hydrogen cyanide, volatile nitrosamines and the like. Hangboo e-liquid believes that both e-cigarettes are ideal tools for quitting smoking and replacing cigarettes.

Steam-type e-cigarettes and Heat Doesn't Burn-type tobacco e-cigarettes have their own advantages: the former is rich in variety, E-liquid Flavor is diverse, and the price is rich in layers and can be selected. The latter, although the overall price is expensive, wins the Flavor Road that maximizes the inheritance of cigarettes. Hangboo e-liquid believes that Heat Doesn't Burn should belong to tobacco. It is just another method of smoking. It cannot be combined with steam-type e-cigarettes, so you should not confuse them.