A functional E-liquid is banned
Views: 372 Update date: Oct 26,2018
In order to enrich the E-liquid product line, E-liquid manufacturers have developed a variety of flavors. In the past two years, E-liquid manufacturers have begun to shift their research and development to the functionality of E-liquid, such as The sleeping effect of CBD, melatonin E-liquid, vitamin E-liquid supplementation, etc., have all achieved a lot of sales. However, two E-liquids with erectile dysfunction have not been so lucky recently, and they were banned by the US FDA shortly after they went on the market.
The US Food and Drug Administration (FDA) issued a warning letter last week to an E-liquid manufacturer based in China, saying it sold two electronic fluids containing erectile dysfunction, in violation of Federal Food, Act of the Medicines and Cosmetics Act.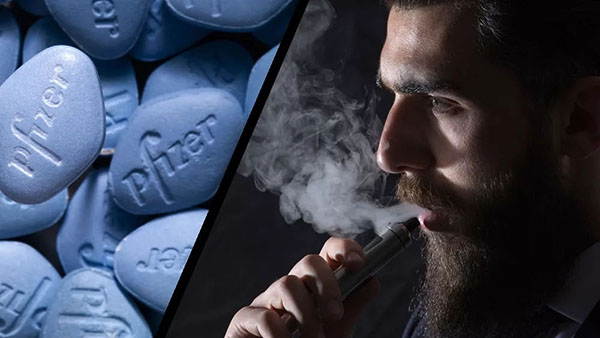 According to the agency, these unauthorised E-liquids can be very dangerous, especially with the therapeutic ED (male erectile dysfunction) drug component, which interacts with nitrate drugs, causing a rapid drop in blood pressure and life-threatening safety.
FDA Commissioner Scott Gottlieb said "Although this warning statement will help promote FDA's e-cigarette control work in the United States, unfortunately, the brand registration is not in the US, the FDA may be able to ban all marketing activities of the brand in the United States, However, it is not possible to regulate the sale of these E-liquids to other countries."
Dr. Premal Patel, a urologist at the University of Miami in the United States, said that erectile dysfunction may be a hidden danger to future heart problems. The blood vessels in our body provide blood to the heart and blood to the penis, so vascular dysfunction leads to insufficient blood supply to the penis. There is insufficient blood supply to the heart. As a urologist, checking the patient's heart health is also part of the diagnosis and treatment process, especially when taking medications for erectile dysfunction. Also, men with erectile dysfunction often take some heart disease medications, so these ingredients can be added to E-liquid, especially if they are not declared.
Erectile dysfunction drugs can improve blood flow to the penis by dilating blood vessels, and they can also be used as therapeutic drugs for pulmonary hypertension in the United States. But these drugs are designed as oral drugs, and steam inhalation is still an unknown area. At the beginning of this century, a New Jersey drug company produced a nasal spray to treat erectile dysfunction. If successful, it would be the first erectile dysfunction drug to act on the central nervous system. However, they did not pass early experiments. Oral drugs are still the only approved form of these drugs until 15 years later. Patel said that Vape allows users to quickly ingest high concentrations of substances, and we don't know what effect these drugs will have when inhaled, which is worrying.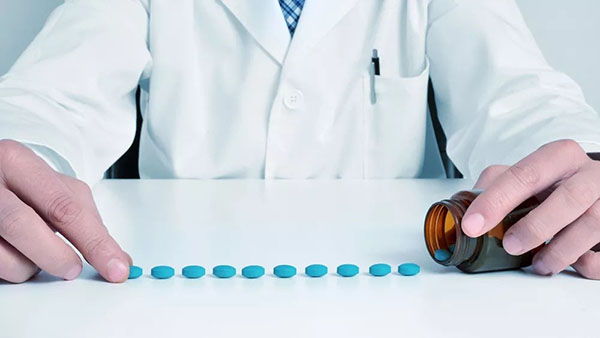 The FDA also warned that if it is not possible to curb Vape, it will force these products to be delisted. Adding Viagra to E-liquid is a problem they have not encountered, and some products contain commercially available weight-loss drugs. More deadly, need to prevent it before it happens.

Gottlieb said that prescription drugs are safely evaluated and labeled to reflect the risk of the drug and the potential interaction of the drug with other drugs, and that no electronic liquid product is approved to contain prescription drugs or any other drug that requires medical supervision. The FDA has asked the company to respond within 15 working days to explain how it intends to resolve the agency's problems, and not correcting the violations may lead to further actions, such as seizures or injunctions. This action is part of the FDA's efforts to regulate the safety of Vape products, designed to control product safety, combat misleading advocacy, and avoid tempting young people or exposing consumers to high-risk, illegal and dangerous electronic liquids.

As far as the FDA's approach is concerned, we support it. As a responsible E-liquid manufacturer, the safety of E-liquid is our bottom line, and no commercial interest can cross this bottom line. The use of E-liquid with medical effects is subject to adequate safety assessment and approval by the medical unit before it can be marketed. Otherwise, any E-liquid with added pharmaceutical ingredients is a safety hazard.

E-cigarettes are a relatively new type of industry. Many E-liquid brands are also cross-cutting to the industry. The knowledge of the characteristics and additives of the fragrance itself is less than that of the traditional chemical industry. If there is no relevant E-liquid specification to limit it, it is easy. Allowing users to inadvertently inhale substances harmful to the body. Although e-cigarettes have great potential for medical development, before the introduction of relevant regulations, it is hoped that operators will be able to self-discipline, verify and control the quality of E-liquid, and jointly maintain electronics. The future of the development of the tobacco industry.