Italian E-liquid factory smuggling
Views: 279 Update date: Nov 12,2018
On October 25th, the Italian media revealed that the local tax police in Naples, the capital of Calabria, investigated the E-liquid related filing company and found two Chinese E-liquid factories suspected of smuggling and evaded taxes of more than 1 million euros.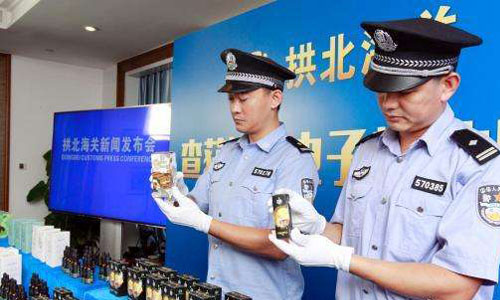 It is reported that the two Chinese factories are located in the Melito area of Naples. After inspection, the tax police found that the two E-liquid factories had no customs license from the purchase of pure liquid nicotine to the sale of products. They purchased from China at a price of 50 to 60 euros per liter and used false documents to prove the source of these "essential oils".

At the E-liquid factory, the police found at least 36 liters of concentrated nicotine smoke E-liquid, which can produce hundreds of thousands of bottles of E-liquid. The police also found 26 black workers in the Chinese E-liquid factory.

Italy's tax law for E-liquid states that a tax of 0.3976 euros per milliliter is required, and the price of tobacco containing nicotine is about 500 to 600 euros per liter. Italy levies taxes of up to 12 billion euros a year on tobacco, and today it also taxes e-cigarettes, making it the first country to tax e-cigarettes.

The report said that the two Chinese E-liquid factories avoided the Italian tax policy through ingenious smuggling and exported unlicensed liquid smoke to the entire European market for profit.

At present, the police have seized the two Chinese E-liquid factories, and the Chinese involved were also charged by the police.