HEAT DOESN'T BURN registered trademark
Views: 300 Update date: Sep 10,2018
I also wrote an article about HEAT DOESN'T BURN "e-cigarette" that is not part of e-cigarette. Because it has a different characteristic from other e-cigarettes, the consumables used by HEAT DOESN'T BURN "e-cigarette" are not e liquid, but real tobacco, which is why it has been banned in many countries.
As the industry brand of the HEAT DOESN'T BURN e-cigarette, "IQOS" is sold all over the world. Although they claim to be much less harmful than traditional cigarettes, this is just a speech of their family. The effective case of HEAT DOESN'T BURN "e-cigarette" is insufficient, and it is more popular because of the star effect. However, the industry name "HEAT DOESN'T BURN" for such products has been applied for and registered as a trademark.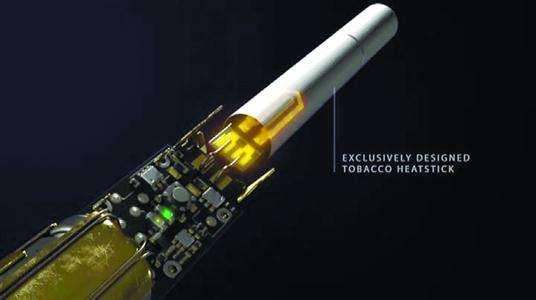 Hearing this news is not only a surprise, but a shock! HEAT DOESN'T BURN, is an industry term, not a product noun, is it registered as a trademark?
HEAT DOESN'T BURN, referred to as HNB. It is understood that these industry terms are not only squatted as trademarks, but also squatted as international trademarks.
In addition, the HEATSTICKS keyword has also been successfully registered as a trademark in the country. HEAT NOT BURN TECHNOLOGY is currently a trademark in the application.
On August 7, the e-cigarette public reported that Philip Morris International sued British American Tobacco for its product IQOS, and Philip Morris International said that certain features of British American Tobacco's product Glo infringe on the technology involved in Philip Morris International's two patents in Japan. To this end, Philip Morris International seeks compensation in the amount of more than $8 million and a permanent ban. At that time, I thought it was a single incident.
It is currently found that this is not a single event. Recently, many domestic companies involved in the HEAT DOESN'T BURN business reported that they have also received complaints from international tobacco giant Philip Morris International.
Philip Morris International's agency issued a warning letter to major companies, alleging that it violated Philip Morris International's intellectual property rights (copyright and trademark rights) and constituted unfair competition!
At present, the companies that produce HEAT DOESN'T BURN products are mainly exported. These industry nouns have been squatted as trademarks, and how do they be promoted and promoted on major international e-commerce platforms and social platforms?
In response to such a serious problem, some industry practitioners have issued an appeal: Philip Morris International has registered the HEAT DOESN'T BURN industry word as a trademark, is it reasonable; the equipment for roasting marijuana is earlier than 2012, and the related technology products are earlier than Philip Morris. International fever application time, how do you see Philip Morris International patents?
How to solve this kind of problem? I hope that companies that make HEAT DOESN'T BURN products will brainstorm and find solutions. It will not be affected by the promotion and promotion of major international e-commerce platforms and social platforms.
Since "HEAT DOESN'T BURN" has already been registered, but the term appeared and soon, it has not had a deep influence in the public. I think the Premium way is that the current "HEAT DOESN'T BURN" e-cigarette companies can jointly re-define a name for them. Although there will be some impact in the short term, if the advertisements and promotion are in place, I believe It's just a matter of time.
"Hangboo is a leading e-liquid manufacturer and e-liquid supplier with factory locations in Guangdong Province, China. We provide Wholesale e-liquid and OEM e-liquid businesses worldwide."