Russian Minister of Health supports vape
Views: 341 Update date: Sep 10,2018
Russian Minister of Health Veronica. Skvorzova pointed out that the Ministry is taking a motion to support smokers to move to safer alternatives. Regarding the regulations to be implemented, the Minister stated that this should include prohibiting minors from selling products and using products in schools. In addition, the Minister of Health also announced that it will set up a cigarette tracking system and said: "If we talk about using RFID chips for labeling, it costs 3.5 rubles (per pack of cigarettes), but this can prompt us to develop domestic microelectronics."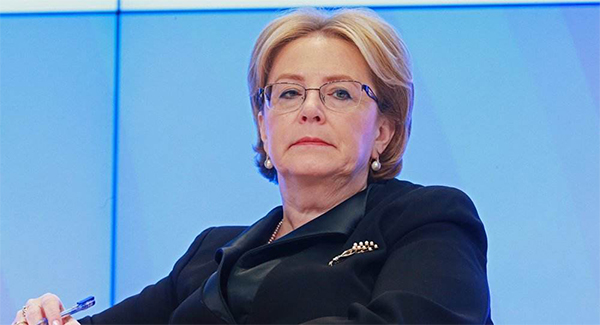 Russia is currently preparing to launch the most banned smoking regulations in history. Russian Health Ministry spokesman Oleg Saragai revealed on January 9 that the Russian Ministry of Health is formulating a new ban on smoking ban in 2017-2022, and plans to take measures to completely ban it in 2015. And citizens born later and later sell tobacco products. If implemented, this means that the generation born after 2015 will be unable to purchase tobacco products for life. And now I encourage the use of Vape equipment, I think it is a transition to the Russian smoking ban, pushing vape as an alternative to traditional tobacco. In the future I believe that Russia may become a "steam capital".
We all know that Russia is a fighting nation. They don't want to be restrained, hate making sophisticated products, hate to make rigorous battle plans, or even hate cooking complex dishes. But as a result, their lifestyle has caused them to break the constraints and shackles, so that Vape culture can be accepted very quickly in Russia. At the vape show in Russia, there are often queues that are 2 km away.
The attitude of Russians to vape is that I really need us to learn. They support vape and will encounter many problems in other countries. For example, the biggest obstacle is the profit of cigarette sales. This is also the fact that many countries ignore the health of the people. The biggest reason for not having experience. Russia has not only crossed this difficulty, but also saw the advantages of vape. The composition of e liquid and its working principle are much more harmful than traditional cigarettes, especially e liquid. After continuous improvement, many e liquid manufacturing The e liquid tasted at the beginning of the business is basically harmless to the body.
Given the various advantages of vape, I believe that there will be more and more countries like Russia that explicitly support vape. Vape's technology will become more mature due to the influence of the market, which in turn will be supported by more countries. The two complement each other. The development of vape is inseparable from everyone's support, and people who need to quit smoking or health rely on the technological development of vape.
"Hangboo is a leading e-liquid manufacturer and e-liquid supplier with factory locations in Guangdong Province, China. We provide Wholesale e-liquid and OEM e-liquid businesses worldwide."