Have you tried e-liquidl containing nicotine salt?
Views: 725 Update date: May 21,2018
This year's china vape show has attracted the most attention. In addition to smoking accessories and e-liquid, there is one thing that attracts attention: that is, "nicotine salt." This nicotine salt is said to replace the current nicotine. The advantage is that it uses nicotine salt. e-liquid is not as smoky as nicotine. What is nicotine containing salt? Is this new material safe? What are the advantages? As to whether nicotine salt can be favored by e-liquid manufacturers, we look below.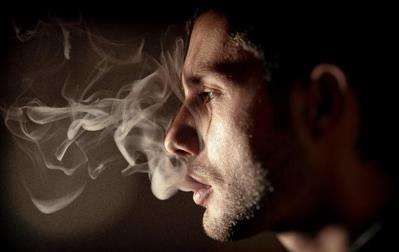 What is nicotine salt?
Nicotine salt is a form of nicotine in tobacco leaves that is different from nicotine, which is commonly used in e-liquid. These salts are not just nicotine; they are compounds containing nicotine and other organic components that may interact with one or more chemicals in tobacco leaves. The combination, but the result is the same - formed a more stable molecule.
The nicotine form commonly used in e-liquid is called "free base" nicotine. This form of nicotine is not attached to any other substance and is generally considered to be preferable to steam and other uses because it is a "volatile" form of nicotine.
In fact, the tobacco industry is working hard to increase the amount of "free base" nicotine in cigarettes. This is a major factor contributing to the success of cigarettes, because Philip Morris is a pioneer in this successful method.
How to use nicotine salt?
Using nicotine salt e-liquid is not as easy as regular e-liquid. If a bottle of high-milligram nicotine salt e-liquid evaporates from the pressure regulating box and the low-resistance atomizer device, a very strong nicotine impact is obtained.
Nicotine salt e-liquid is mainly used for low-power equipment, more smoke-type small smoke, disposable small smoke device is the ideal carrier. Its compact, low power output is basically like a cigarette. The use of nicotine-salt e-liquid in such a device will make people feel satisfied.
Therefore, the beneficiaries of nicotine salt e-liquid are more likely to be newcomers to vape users, especially those who are willing to quit smoking. They will obtain a better experience from more efficient nicotine absorption and uncomplicated equipment. Of course, high-power equipment uses low levels of nicotine-salt smoke, and there is no problem.
Is nicotine salt safe?
The key ingredient of nicotine salt is benzoic acid, which is added to control the formation of specific nicotine salts in e-liquid. Although there is a big question mark on the risk of inhaling benzoic acid, it is self-evident that inhalation of vaporized nicotine salt is still much safer than smoking, which is why e-liquid manufacturers choose to use nicotine salt. Foundation. In addition, the reduction in the amount of steam you need to inhale may make high-strength nicotine salt smoke safer than regular e-liquid.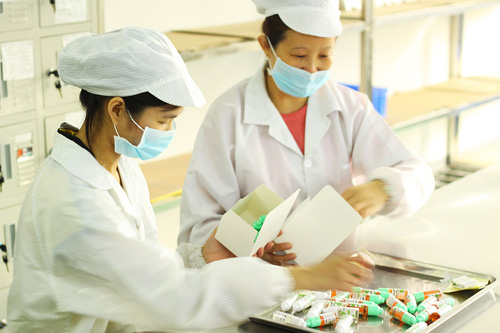 Is nicotine salt addictive?
Although the word "dependency" is more suitable for smoking when discussing "addiction", nicotine salt is indeed addictive in everyday language. The other components of cigarettes do enhance tobacco addiction, but nicotine itself is still the main addictive component of smoking. In short, nicotine salt e-liquid is as addictive as free base nicotine e-liquid, and if it causes a dramatic increase in nicotine levels in the blood (PAX's data shows that it does), it may actually be more common than normal e-liquid is more addictive.
What are the advantages?
According to the manufacturer of nicotine salt raw materials, nicotine salt is more satisfying than the traditional free base nicotine e-liquid, but the tobacco industry does not seem to think so, but instead gives the opposite conclusion. What kind of company missed? Nicotine salt a girl?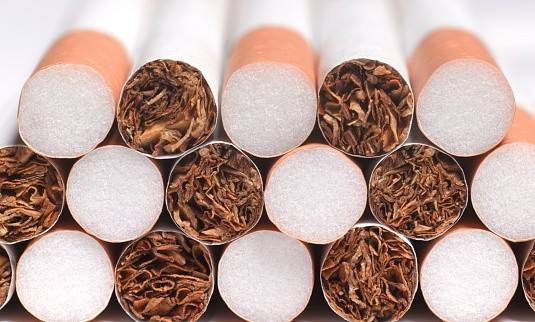 author believes that because nicotine salt can use higher concentrations than nicotine without increasing the larynx, it should be able to get a higher sense of satisfaction. After testing the nicotine-containing e-liquid products, it was found that the stabbing of the e-liquid was indeed greatly reduced. This benefit is obvious to author as a novice.




As an vape lover, based on the above, I think that nicotine salt is a trend to replace normal nicotine. This trend will be more apparent in the new hands of vapes because there is no strong twitching sensation. Newcomers can easily get started, and they can get a good sense of satisfaction. Given so many advantages, it is believed that nicotine salt will be The wise choice of e-liquid manufacturers, and there will be more and more nicotine salt products on the market, so stay tuned.