E-liquid restrictions in the UK
Views: 221 Update date: May 06,2019
The e-cigarette market was extensively managed in the early stages of development. The regulatory authorities did not control the concentration, taste, capacity, packaging and sales methods of
E-liquid
, which also led to the confusion of E-liquid on the market. High concentration of E-liquid, a variety of E-liquid flavors, imprecise packaging, and the use of electronic cigarettes by minors.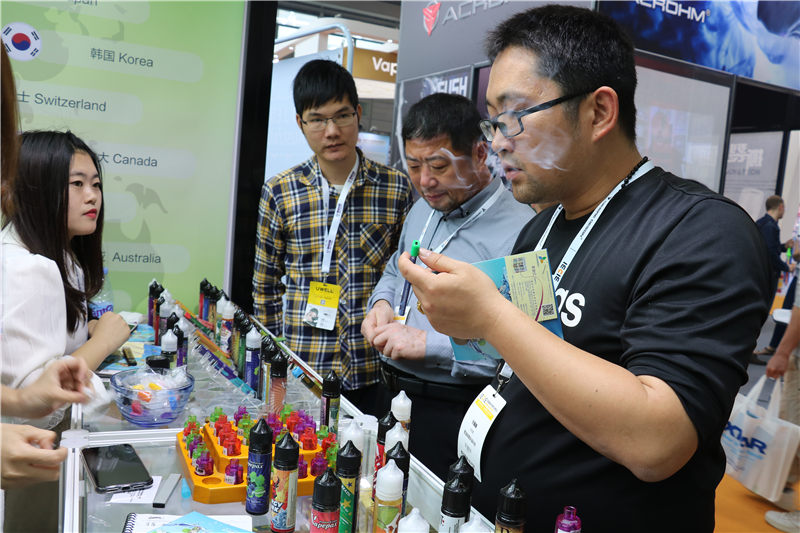 However, in order to protect consumer rights and manage the e-cigarette market, the UK has introduced laws and regulations ranging from restrictions on the purchase of E-liquids to e-cigarettes.
Here are some of the UK restrictions on E-liquid:
E-liquid capacity limit

One of the legal regulations that came into effect in May 2017 is the capacity of e-cigarette E-liquid. Initially, the E-liquid capacity of e-cigarettes could store a certain amount of liquid capacity, but due to new legal regulations, the E-liquid capacity is now limited to 2 ml.

Nicotine content

This one is actually optional, especially for those that do not contain

nicotine E-liquid

, but British law still stipulates that the content of nicotine in E-liquid should not exceed 20mg / ml. On average, a regular cigarette contains about 1 mg of nicotine, compared to the new law that significantly reduces the nicotine content of e-cigarettes.

Bottled E-liquid maximum capacity

Similarly, the maximum capacity of bottled E-liquid is also limited. This move has been described as the most "severe" restriction, although many people believe that the UK's restrictions on e-cigarettes are relatively loose, and the UK is considering the application of harder restrictions. Now, the maximum capacity of a bottle of E-liquid is only 10ml.

Packaging regulations

Although the first three articles are the most important in the new law, there are other restrictions on the packaging of E-liquids. All nicotine-containing E-liquid overpacks must be designed to avoid the attraction of minors and tamper-proofing, which may result in some E-liquids having to be repackaged before they can be restocked.

Composition limit

One of the main reasons for implementing the new law is to reduce the negative impact that e-cigarettes may have on the body (although e-cigarettes have now proven to be healthier than cigarettes). To solve this problem, the ingredients of E-liquid must be free of certain types of colorants, caffeine and taurine to further reduce the addictive nature of E-liquid.

Label requirement

For ordinary cigarettes, all packaging must provide specific warnings for product safety, which is now imposed on e-cigarettes and E-liquids. Merchants can sell new and old packaged products together without implementing packaging regulations, but due to the implementation of the new law, merchants must change packaging and labels before they can be sold.

Health regulatory agency

The last rule for e-cigarettes is that all products involving e-cigarettes, including e-cigarettes and E-liquids, must be notified to the health monitoring agency before they are sold.