Other components of e-liquid
Views: 204 Update date: May 03,2019
The three major components of
e-liquid
are VG, PG and fragrance. The thing that is made up of these three substances is e-liquid. In order for e-liquid to meet various needs,
e-liquid manufacturers
will add other costs to e-liquid.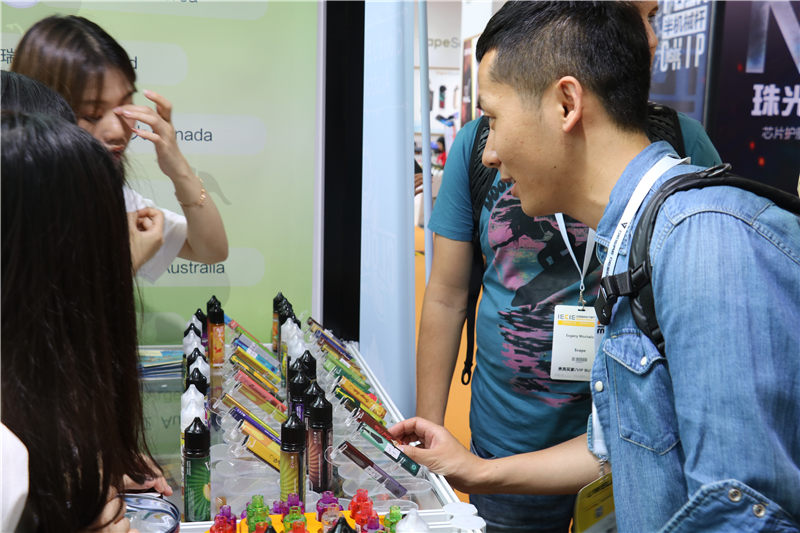 For example, nicotine is added to meet the needs of smokers; in order to give e-cigar users a cold feeling, it will add a cooling agent or mint to e-liquid.

Therefore, many components of e-liquid are not static. It can be changed according to different needs, except for some components that we are familiar with (such as nicotine, chilling agents, etc., which are relatively easy for users to feel). Other components of e-liquid are also frequently used, and some of the following components are additives commonly used in e-liquid.

Ethyl maltitol Maltose has a sweet taste, but it cannot be used as a sweetness. It is mostly used in fruit flavors. If there is a component of ethyl maltol in e-liquid, it will be normal for red to contact with iron for a long time, so it will cause discoloration of cotton. The main effect of the ethyl group to enhance the main body fragrance and the binding fragrance is basically an essential ingredient, but it should be noted that excessive use will make the main body fragrance too strong and extremely extreme.

Vanillin:

Vanillin vanilla flavor, mainly used to enhance the aroma and extend the aroma, mostly used in the flavor of vanilla, also suitable for the use of milk, some nutty flavors, a small amount of vanillin in traditional cigarette manufacturing Taste, but pay attention to the amount, excessive use will affect the main taste.

Acetylpyrazine:

Acetylpyrazine is similar to popcorn flavor. It is mainly used for fragrant and extended aroma. It is mostly used in nuts, but also in vanilla and milk flavors. It is also used in traditional cigarette manufacturing. There are some differences in vanillin.

Diacetaldehyde ethanol:

Diacetaldehyde Ethanol This thing is very similar to alcohol, but because it is two molecules less, it evaporates quickly when heated. There are two functions, one is that it is like a small slit, which makes PG, VG, essence and other substances better combined, but it does not mean that it accelerates aging, there is a difference.

Second, because it is easy to be heated, after the finished product is finished, it will accelerate the speed of oil heating when it is fired. This will allow the fragrance to heat up more quickly, and the effect will be obvious on some milky or semi-oily flavors. Can come up at the same time.

Citric acid, malic acid:

Citric acid, malic acid A relatively acid antioxidant that increases the layering of sweetness. Since e-cigarettes are PG, VG substances, bacteria are not easy to survive, so the inhibition of these two substances should not be discussed. Although it is a sour substance and does not provide a sour taste, it can make the smoke generated by the e-cigarette full of satiety and smog.

Citric acid, malic acid has some information that it will corrode the plastic cover. After deep understanding, it is found that it is not corrosive, but it is released by some plastic materials, which causes the hardness of the cover to decrease. Both citric acid and malic acid have their own roles and cannot be substituted for each other.

Malic acid If you just want to make the sweet layer, a small amount of malic acid is very suitable, but it can not be used in large quantities, because the malic acid will produce bitterness when it is large.

Citric acid If you want to have a sweet taste, citric acid is a must, but the amount used must be used more, 10% is acceptable, or even more, but it is easy to deposit carbon when used in large quantities.

Caffeine: This is not an additive, at best it can only be regarded as a raw material. The use of caffeine stems from the fact that a group of people in Hong Kong have tried to add high-purity caffeine to the process of oil production for a while, trying to replace Ding, but the results are not satisfactory.