E-liquid question series about Vape quit smoking 2
Views: 285 Update date: Nov 13,2018
1. Question: What are the ingredients of E-liquid?
Answer: E-liquid Although the current brand and taste are vast and tens of thousands in terms of quantity, most of the basic ingredients are the same. In general, the main components of E-liquid include "PG" (propylene glycol), "VG" (glycerol), flavors, nicotine solutions, and additives.
2. Question: What is PG? What is the role? Is it safe?
Answer: PG (Propylene Glycol), also known as propylene glycol, is a common drug and food additive. It has hygroscopic moisture absorption, slightly sweetness, colorless and odorless transparent liquid, and has good fluidity. The US Food and Drug Administration (FDA) defines PG as "common to human health." Of course, there is also a saying - PG is slightly poisonous.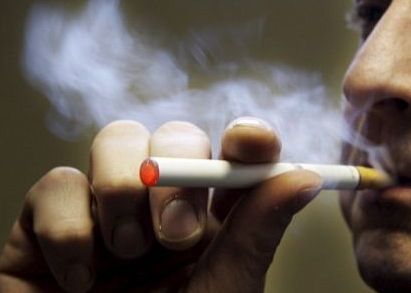 One of the basic components of PG as an electronic E-liquid is to act as a carrier for the fragrance or to enhance the mouthfeel of the E-liquid. After heating, it will produce a small amount of mist with a certain sense of throat. There is also a dilution of VG, which reduces the viscosity of the E-liquid and improves the effect of the oil guiding to avoid burning the atomized core.

Although PG is generally safe for human body, a small number of people still have side effects such as throat discomfort, paralysis, and allergies. These side effects are short-lived and mild, as long as you stop or change the PG content of E-liquid or E-liquid symptoms without PG will naturally disappear. E-liquid with high PG content generally has a thick mouthfeel, a slightly stronger throat, and a relatively small amount of smoke.

3. Question: What is VG? What is the role? Is it safe?

Answer: VG (Vegetable Glycerin), also known as vegetable glycerin or glycerol. Like PG, it is also a very widely used raw material in daily life. Attentive friends look at the cosmetics, food, wine, and sugar around them. The ingredients marked on these packages are "propylene glycol, glycerol". Especially those who like to eat sweets, the amount of VG ingested is also a lot. Because the ingredients of cakes, biscuits, candy and other sweets mostly contain VG.

The main role of VG in E-liquid is to generate mist. After heating, VG will generate a lot of mist. Before the popularization of 3mg high VGE-liquid, users of dripping oil and large smoke want to increase the amount of smoke, usually need Adding a large amount of VG to the finished E-liquid produces the ideal smoke. VG is highly hygroscopic and very viscous. If the fluidity of an E-liquid is very poor, it must be a high VG ratio. The amount of E-liquid smoke is usually large, the flavor and layering are slightly worse, and the throat is slightly weaker.

4. Question: What is the flavor used in E-liquid?

Answer: The role of essence in E-liquid is very important. It can be said that it is the soul of E-liquid. The flavor of E-liquid is determined by the essence. The combination of different flavors and proportions determines the taste of an E-liquid. The E-liquid, which has a unique flavor, is also very complex. There are some special flavors, such as "mint", which also have a throat sensation.

The fragrance used in E-liquid is required to meet the food grade standards and to have high temperature resistance because it is used both for the inlet and the heating. Of course, there are also some special flavors developed according to the characteristics of Vape, which are more suitable for VapeE-liquid use in terms of taste and carbon deposition.

5. Question: Does E-liquid contain nicotine?

Answer: The main role of adding nicotine in E-liquid is to alleviate the craving, produce a throat sensation, and have a certain effect of improving the E-liquid taste. Some people talk about "nicotine discoloration" and think that nicotine is highly toxic. In fact, E-liquid contains nicotine solution, the concentration is not high. Nicotine, which has been closely linked to "death" and "cancer" for nearly a hundred years, has received a lot of new attention, and many experts have just named it. It is believed that nicotine in cigarettes does not have much harm to the body. The real carcinogen is toxic, harmful and even radioactive substances produced by burning tar, carbon monoxide and cigarettes.

Of course, the harmful effects of nicotine on the body can not be ignored, such as affecting the heart and brain blood vessels. Therefore, it is Premium to gradually reduce the nicotine concentration of E-liquid and quit nicotine dependence as soon as possible.

E-liquid Generally, the concentration of nicotine is 0 mg, 6 mg, 12 mg, 18 mg, and the like. The higher the number, the higher the concentration of nicotine per ml of E-liquid, and the stronger the throat feel, of course, the more the entrance is. If the concentration is too high, it will cough, and it will cause stomach pain, dizziness, nausea and other symptoms. So if you use Vape again, if you have the above mentioned phenomenon, please replace the E-liquid with low nicotine concentration. For most people, it is usually Premium to use 6 mg of E-liquid for mouth aspiration, and it is more comfortable to use 3 mg of E-liquid for large smoke.