Development opportunities for new tobacco products
Views: 379 Update date: Nov 13,2018
The development opportunities and challenges of domestic new tobacco products coexist. Vape is actually discovered in China, and China is also the world's largest producer of Vape. There are more than 2,000 major manufacturers of Vape in China, and this number is still growing spurt. In terms of geographical distribution, domestic Vape manufacturers are concentrated in Shenzhen and Huizhou, and Shanghai, Henan, Zhejiang, and Tianjin are also distributed, but the proportion is relatively small. China's domestic Vape products are mainly supplied to foreign markets. According to Reuters statistics, Shenzhen provides more than 95% of Vape and E-liquid products worldwide. In other words, Vape's market is mainly in Europe and the United States, and its production is in China. Its R&D and production are dominated by domestic Shenzhen enterprises.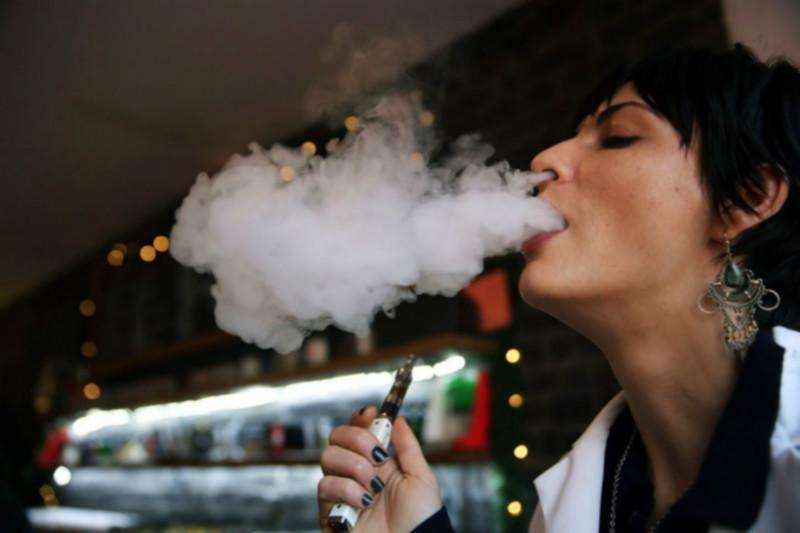 According to the statistics of the National Bureau, there are currently more than 1,100 Vape sales outlets in the country, and they are mainly concentrated in the more developed areas in the eastern coastal areas. According to preliminary statistics, there are more than 30,000 stores on Taobao that have Vape sales. Among them, there are 1000 Tmall stores, which are mainly low-end products with low professionalism and operate in the traditional B2B mode.

According to Euromonitor International, there are about 2 million Vape users in China in 2016. Vape sales totaled 3.2 billion yuan, an increase of 28% over 2015. It is expected that in the next five years, domestic Vape products will maintain a 19% CAGR. Although Vape's growth rate is very fast, compared with the traditional cigarette market (about 1.5 trillion in 2017), it is basically negligible, but as a new product, you must not ignore his existence.

In fact, in our country in 2014, the tobacco industry launched a major special project for new tobacco products, and developed and realized the full coverage of Vape, heating non-combustible tobacco products, and cigarettes. The number of products is also quite large, but the products are Most of them are only in the design stage and the sample stage. In the year of the National Bureau, the Shanghai New Tobacco Products Research Institute was established in 2015, and 15 provincial industrial companies (Hebei, Jiangxi, Chongqing, and Shaanxi were not established) established a new tobacco product research and development institution.

As of 2018, there are 30 products sold in China's major Chinese tobacco industries, mainly "Firavo" of Shanghai New Tobacco Products Research Institute, "Yuner" in Yunnan, "Puffly" of Hunan Tobacco, Shandong. The "Eter" brand of China Tobacco.

Since our country implements tobacco monopoly, new tobacco products still face a problem. Whether it is a monopoly, heating non-combustible tobacco products in the three mainstream new tobacco products that do not burn tobacco products, Vape and cigarettes. The main body of cigarettes and cigarettes are cigarettes and tobacco leaves. This is undoubtedly within the scope of tobacco monopoly management. The National Bureau has already issued special documents. The tobacco monopoly bureaus at all levels have included heating and non-burning tobacco products into monopoly management. . But there is still a big controversy that is Vape regulation.

Vape currently circulating on the market mainly consists of two types: the first type is Vape containing tobacco extract components such as nicotine in E-liquid, and the second type is Vape added by tobacco extract components such as E-liquid. The first category is the vast majority. In the narrow sense, the first category is Vape in the true sense. The second type of Vape products, because they do not contain any tobacco extracts, are not strictly Vape, are not addictive, and can only be regarded as a Vape-like product at Premium. In view of the different core components of these two types of products, it should be distinguished in the regulation: Vape containing tobacco extract components such as nicotine is included in tobacco products for supervision, and Vape added to other tobacco extract components such as smokeless alkali is included in the general category. Consumer goods are managed using standards.

Vape was first introduced to the market as a smoking cessation product. It was nominally compliant and in line with the world tobacco control trend. It was also supported by some tobacco control organizations. Because it is an emerging product, many countries have not regulated it, producing and distributing Vape. Enterprises can advertise in various media and adopt many flexible and free marketing methods and strategies. Vape quickly received positive response from the market. But later, with some scientific research, the electrons were not as "harmless" as propaganda, and some countries began to regulate Vape. In 2009, Brazil and Canada banned the use and sale of Vape; in 2010 Singapore banned the import and sale of Vape; in 2011 Argentina banned the import, sale of Vape and Vape advertising; in 2013 Spain banned the use of Vape in public places and the sale of Vape. In addition, there are Russia, Seychelles, Uruguay, Cambodia, Turkmenistan, Hong Kong, Costa Rica, Israel, and Thailand. Former Jiu Lin Zheng Yuezhen announced that Hong Kong should completely ban Vape.

At present, our country's control policy on new tobacco products is unclear, especially Vape. There is no specific control unit, but the good news is that the country has authorized Vape's standardization to the National Tobacco Monopoly Bureau. The state-authorized Vape standard is formulated to unify and effectively strengthen Vape's market access and supervision. That is a great event for the industry, and it can gain the voice of the regulatory body of Vape and other products.