Can E liquid drink? Is it a chemical?
Views: 270 Update date: Nov 20,2018
When we look at E liquid ads, we can see some descriptions of E liquid, such as: food grade, medical grade, it looks like E liquid manufacturer is propaganda, E liquid is very safe, since it is so safe, So can E liquid drink? Why is there such a question, perhaps this is related to Vape liquid leaking, because E liquid is often sucked into the mouth when Vape is used, then E liquid can not be ignored if you can drink it.
We often think about whether a product can be eaten or not, and we think of its ingredients. For example: Is E liquid a chemical? If it is not a chemical, then everyone thinks it is edible. If it is a chemical, even if the label is edible, everyone is not willing to eat it.
Can E liquid drink? The answer is no, but if you accidentally inhale E liquid into your body when you take Vape, the harm is not too big, because the amount is small, it will not cause harm to the body. If you drink a bottle of 60ML E liquid, you have to count it, it will really hurt your body, especially the high concentration of E liquid, and even threaten your life.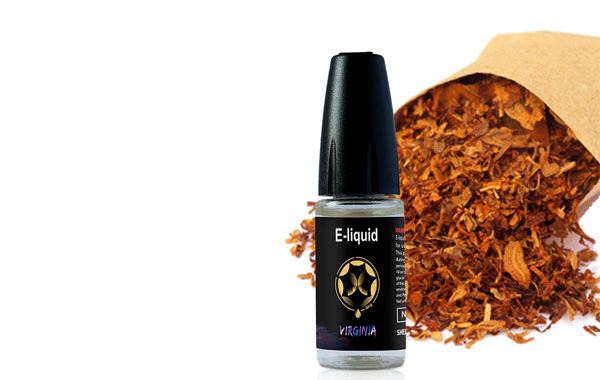 Although Vape may use edible grade ingredients, the concentration is very high, which is different from the drinks you usually drink, and E liquid is replaced with nicotine, Vg, PG and other additives to the stomach. The inside is easy to damage the body, and the E liquid's taste modulation is also for Vape, and the taste of direct drinking is also very poor.

So, is E liquid a chemical?

There are three main (required) components of E liquid: vegetable glycerin, moisturizing thinner, flavor and fragrance. As for nicotine, you can choose E liquid with nicotine and no nicotine, so this is not covered in this article.

Let's take a look at these three components:

Vegetable glycerin VG

The VG used in E liquid is basically the medical grade (USP) glycerin from P&G. Further up, the so-called vegetable glycerin, of course, can not be separated from vegetables. Of course, due to the production requirements, it can also be refined from palm trees. Yes, vegetable glycerin is a pure natural plant extract that is rooted in vegetable oil and palm oil. Everyone in the pharmacy often sees external and internal medicines, and there are many glycerin skin care products in women's beauty products. Glycerin is the most commonly used medical, edible, and daily materials.

Propylene glycol PG

PG is used to dissolve the ingredients used in fragrances, and medical propylene glycol is also a material that everyone often sees in daily life. Its main function is as an emulsifier for food, or as a solvent or antifreeze for foods and medicines, which is often seen in cosmetics. Propylene glycol is also used as a tobacco moisturizer and mold inhibitor. Used in E liquid, we can simply understand it as a dilution humidifier! So this is also a so-called "chemical" that everyone is exposed to every day.

Flavor and fragrance

It is also an indispensable auxiliary material in daily life. It can be extracted from plants or artificially.

These three basic ingredients are blended together and become the E liquid that you can see. From the above ingredients, E liquid is chemically contained, so E liquid is a chemical, but this chemical is Safe, as long as we don't drink it directly and use it as E liquid, then it is safe. You don't have to worry about E liquid will cause harm to the body under normal use.