Vape in the hearts of old smokers
Views: 271 Update date: Nov 19,2018
For the old smokers who have not been exposed to Vape, Vape is undoubtedly attractive, but there are many doubts. After all, the Internet is full of information that is unfavorable to Vape. Vape is also a product, and it also has good quality. What you see online is not necessarily true, or represents most of Vape.
Using Vape to quit smoking is undoubtedly effective. The successful experience around the world also proves the effectiveness of smoking cessation, but the real effect of Vape is the concern of the old smokers. After all, smoking cessation is not a small matter. Many people have not quit smoking for many years. However, smoking cessation is a major and arduous task, and old smokers cannot be considered without care.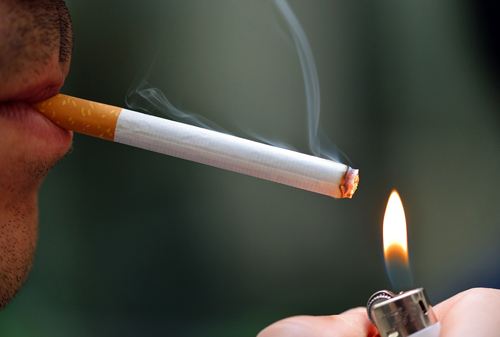 Recently, more information about Vape is more harmful than cigarettes, and the introduction of the Vape ban in Hong Kong has undoubtedly reduced the confidence of old smokers to Vape. I doubt that the old smokers are skeptical. I am also an old smoker, I have used Vape, and I have successfully quit smoking. Although I am not very old, I can also look at Vape from the perspective of old smokers. I hope my experience can bring you some s help.

When I was very young, I started to get in touch with cigarettes, because my grandmother and my father both smoked. So when I was less than ten years old, I often stole my grandmother or my father's cigarettes. Of course, at that time, I still had no cigarette addiction. of.

After I was in junior high school, I stayed at the school without the control of my family. So I started to smoke with my classmates indiscriminately. Finally, the natural form of smoking has been around for more than 20 years. I have a pack of cigarettes every day for other old smokers. I am a small smoker.

I have thought about quitting smoking. When I am alone, I can stop smoking by smoking the cigarettes around me. But people are often not living alone, they need to communicate, and the most common communication is alcohol and tobacco, so every time. Smoking cessation cannot be formally implemented.

I just started to find some ways to quit smoking on the Internet, such as adding wind oil to cigarettes, and smoking cessation sugar and tea smoke. I have tried to feel that it doesn't mean much.

I have been in contact with Vape for at least 10 years. I feel that it is a product that doesn't make much sense. Of course, I have also consulted users who have used Vape. The feedback is that Vape is very poor, and the taste is not really good. Fabi, it would be useless to use it, so my image of Vape at that time was a product that could not be compared with cigarettes, and it was unacceptable in taste.

At a later chance, I went to Shenzhen on business on behalf of the company. I just had a Vape exhibition there. I was very interested in the exhibition. I watched a lot of exhibitions because the tickets didn't cost money, I could get gifts, and I could get close With the latest products, I used Vape for the first time, and I also used a lot of Vape and various E-liquids.

I feel good about the first contact with Vape, at least the product I am interested in, very special. The various flavors of E-liquid are also my favorite. After all, cigarettes can't give me the feeling. I also watched Vape's fancy performance, which was amazing. I felt that I had to have a Vape, no matter whether it can stop smoking.

Then I had the first Vape and a free collection of E-liquids and started my Vape journey.

Since you have Vape, take advantage of it and use it to quit smoking is a good idea, so I also refer to some online Vape smoking cessation methods. According to the method, I started the step of quitting smoking. When I go out, I will take it. Going to it, this is to avoid talking to friends, don't persuade to smoke because you don't smoke, because I have Vape, I can take Vape.

In this way, I kept changing E-liquid pumping, the process is not difficult, because there is Vape in my hand, I want to smoke a few mouthfuls, after three months, basically no cigarettes Dependent, that is, after three months, my cigarette oil was used up. The E-liquid purchased online has not arrived yet, so when I was bored that day, I took a cigarette and felt unexpected when I smoked. I feel cigarette The taste is bitter, not the kind that I like. At this point, I feel that I can completely leave the cigarette. I stopped smoking and continued to smoke. The process of waiting for E-liquid does not feel very uncomfortable.

I have no cigarette addiction at the moment, because I don't like the taste of cigarettes. It doesn't appeal to me. Even if it is Vape, I occasionally smoke it and I don't continue to go out because I found E-liquid. Oil spills, so I don't like to go out.

The above is my experience of quitting smoking with Vape, which may not be suitable for everyone, but it also represents a phenomenon that Vape can play an auxiliary role in quitting smoking. In my heart, Vape is a tool to help quit smoking. It is not that you can quit smoking when you smoke Vape. More is the method and your willpower.