2020 two new tobacco company development plans
Views: 76 Update date: Jun 12,2020
2019 is a crucial year for the development of e-cigarette. This year, the e-cigarette industry has been hit hard, and the market is very depressed. 2020 is the year that determines the direction of the e-cigarette industry. If this year can gain market, it will be able to occupy a certain market in the e-cigarette market in the future. If there is not much to do this year, it will be difficult to be in the e-cigarette market in the future. With good results, it can be said that this year is the year to lay the e-cigarette market.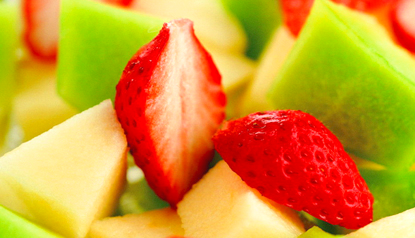 In China, many e-cigarette brands have disappeared in 2020. Many e-cigarette e-cigarette brands were sold in March. After April, many e-cigarette brands that were very popular in 2019 also began to disappear. By the way, the relxe-cigarette brand may still be active on the market.

The remaining e-cigarette, e-liquid manufacturers and brand owners have set their sights on foreign markets, especially the relatively popular one-time small smoke products recently. For e-cigarette manufacturers may obtain hundreds of thousands of one-time small cigarette orders, e-liquid manufacturers can obtain good sales if they obtain these one-time e-cigarette manufacturers' e-liquid orders, and the brand The dealers are more imitating these products.

It can be seen that in 2020, the e-cigarette in China cannot see the future, and there is no future plan, because e-cigarette is too susceptible to policy, many brands are unable to plan their products. So, what kind of plans will foreign e-cigarette manufacturers have? Let's take a look.

1. Philip Morris International

The new tobacco market is showing a growth trend. Philip Morris International's 2019 annual report mentioned that IQOS cigarettes have a total of 59.652 billion cigarettes, with a year-on-year increase of 44.2%. IQOS equipment annual sales revenue is about 700 million US dollars, accounting for harm-reducing products. Segment revenue is about 13%, and the proportion of cigarette bomb equipment revenue continues to increase. IQOS as a replacement for traditional cigarettes, as of the end of 2019, the number of IQOS users worldwide has reached 13.6 million, of which the number of users who have completely converted into IQOS consumption (that is, stop using traditional cigarettes) has reached 9.656 million.

In 2020, Philip Morris International's new tobacco business plan can be summarized as follows:

By 2021, the target shipment of IQOS cartridges will reach 90-100 billion pieces/year. In the next few months, it will seek a new sales license for IQOS3 under the PMTA route in the United States.

In Q3 2020, the electronic atomized cigarette IQOSMESH2.0 will be introduced to more international markets. This product is developed in accordance with the characteristics of these markets. It has 10 markets with 70% of the total number of e-cigarette users in the world. Most markets have restrictions on nicotine concentration; users prefer open systems, low product differentiation, and lower complete conversion rates relative to HNB.

A global cooperation agreement was reached with Korean tobacco giant KT&G to help commercialize its new tobacco product line Lil outside of Korea.

2. Japan Tobacco

Due to the increase in new tobacco categories and accelerated market competition, according to the analysis of the 2019 annual report, Japan Tobacco's sales of its new tobacco equipment declined in 2019. However, due to the promotion of Japan Tobacco's new products in China, the sales of cigarette bombs were 3.3 billion. , A year-on-year increase of 17.86%.

Among the harm reduction products, the roles of two types of heating products, high temperature and low temperature, are clarified. The former takes priority in gaining market share, while the latter continues to cultivate new products and maintain market share. The company will enhance its equipment development capabilities through global resources. It will continue to launch new equipment in 2020 and develop existing equipment through diversified cartridge combinations and digital means.

It plans to take root in more than 20 international markets, including the launch of a Ploom heating tobacco device in cooperation with the Winston branded bombs in Russia in the first half of 2020, and the further advancement of Logie-cigarette in the UK.

According to the current development plans of Philip Morris International and Japan Tobacco, the future development of the international new tobacco market may have the following trends:

The demand for HNB cartridges is still in the stage of rapid increase.

International giants have made great efforts to develop new tobacco products such as heated non-burning tobacco and atomized e-cigarette. The trend of globalization of competition has become increasingly obvious. In addition to the development of foreign markets, it also includes accelerated research and development and promotion of potential consumer habits to reduce harm Products, and international cooperation among giants.