Vape's legal status in Taiwan
Views: 463 Update date: Sep 12,2018
Taiwan's development in the vape market is very general. As far as the Taiwanese vape products I come into contact with, there is only e liquid. In the spring of 2018, the vape exhibition met two Taiwanese e liquid manufacturers. The e liquid of the tea flavor of their main product was tested very well, so the impression of vape in Taiwan ended with tea flavor e liquid.
Vape equipment is better understood, it is a vape product, so in many countries control vape, mainly for e liquid, because the cost of e liquid may contain the same components as cigarettes: nicotine.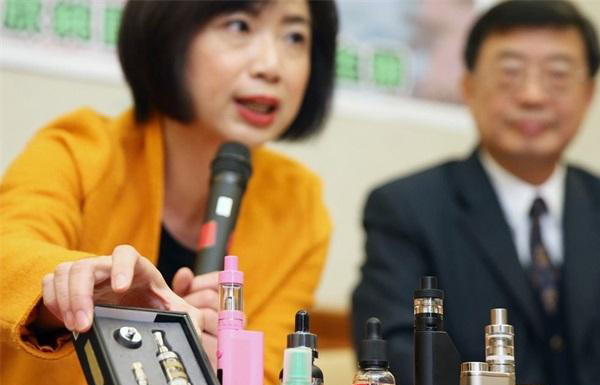 It is reported that the legal status of electronic cigarettes and related products in Taiwan may soon be fundamentally changed. Nicotine-containing e liquid products may become legal or partially legal, while nicotine-free e liquid products are currently considered consumer products and are readily available and may be reclassified as pharmaceuticals.
Currently, e-liquids containing nicotine in Taiwan are considered as medicines, so their sales, imports and production are effectively prohibited. They require a license to be legally sold, and so far no product has been approved.
On the other hand, nicotine-free e liquid products, unlike traditional cigarettes, are legal Taiwan in Taiwan. Article 14 of the Smoking Control Act prohibits the sale of products that mimic traditional cigarettes, which is especially suitable for simulating cigarettes.
According to local media reports in Taiwan, the legal status of e-cigarettes changed a few months ago because local people worried that the smoking behavior of teenagers would be renormalized.
A recent report from the Taiwanese government shows that Taiwan sees vape as a public threat, not an opportunity. It expresses concerns about the use of vape products by teenagers under the age of 18 and the safety of batteries.
The Ministry of Health and Welfare of Taiwan intends to amend the Law on the Prevention and Control of Tobacco and will regulate vape as a tobacco-related product. If so, the restrictions on tobacco packaging, for example, will apply equally to vape products. This will also be the case for bans on the use of places such as public buildings, hospitals, hotels and restaurants.
If the proposed new law goes into effect in Taiwan, it will create a legalization of nicotine e liquid products, while no nicotine e liquid is prohibited.
"Hangboo is a leading e-liquid manufacturer and e-liquid supplier with factory locations in Guangdong Province, China. We provide Wholesale e-liquid and OEM e-liquid businesses worldwide."