Why is the effect of vape controversial?
Views: 405 Update date: Aug 28,2018
Vape (e-cigarette) has been around for 20 years, and it has 95% lower harm than cigarettes, but its popularity and promotion in the crowd is seriously inadequate. Many people think that the reason why Vape is popular is mainly because everyone's effect on Vape is controversial. The controversy about Vape is probably as follows: Vape's smoking cessation effect, Vape's smoke replacement effect, Vape safety. Because the Internet is indeed full of many questions about Vape's smoking cessation, cigarette replacement and safety.
For a newcomer to Vape, their information source for Vape is mainly the introduction of friends and the information of the network. In fact, they are more likely to get answers through the Internet. How will they search? Obviously it is mainly their demand for Vape, and the most likely is the "smoking cessation effect". When they search, the cases of Vape quit smoking will appear in his face, then he will doubt Vape. Attitude. So I think Vape's newcomer Vape is very one-sided.
In addition to the above general reasons, there are many controversies about the effect of Vape, mainly for the following reasons:
One is that people will resist and reject new things. This is human instinct. Although cigarettes are known to have various hazards, the harm to Vape is unknown. So far, no authority has come up with an exact and affirmative conclusion that Vape is harmful or harmless, so many people prefer to use cigarettes too. Vape that is temporarily unconfirmed to be harmful will not be accepted.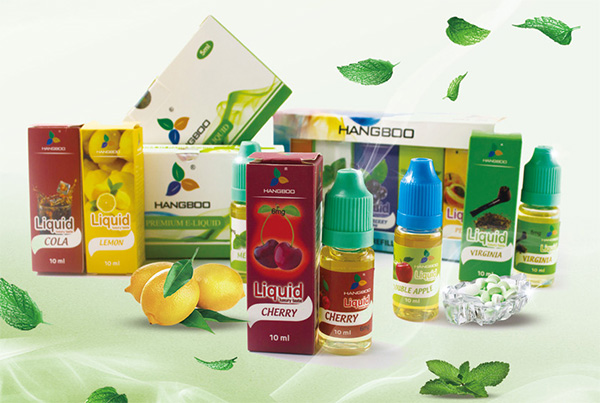 The second is that it is still related to the false propaganda and exaggeration of the business. Too much exaggeration of Vape's effect is often inconsistent with the actual experience, which will cause a huge psychological gap between users, and the expectation is too different from reality, which leads many people to think that Vape is "deceptive."
We say the following two important parts of Vape, namely Vape equipment and e liquid.
First, Vape equipment: Also the most important point, Vape is actually a unique field with a unique culture. In this circle, the device determines the experience. Take photography, and the Vape circle has the same characteristics. "Cameras" are also divided into many types. Ordinary people use portable card machines, while those who like photography and professional photographers choose "sLRs." Although the function of "photographing" can be completed, the quality of the photos will be essentially different. At present, some mobile phones are also known as photographing "snap" SLRs, questioning whether SLRs still exist. In the eyes of ordinary people, it seems that this is the truth, but for people in the circle, the mobile phone is a mobile phone, and the SLR is a SLR, which is not comparable at all.
Through the camera example, you should also understand that the equipment in the Vape field is also a variety of types, complex. Different Vape devices will give users different feelings. So a well-functioning Vape device is also a prerequisite for a good Vape experience. There have been a lot of media interviews with Vape users before, and they all get the conclusion that "Vape is useless" and "Vape is not easy to draw". Almost all of the respondents did not understand Vape. The Vape devices used were mostly devices with poor performance and "beautified" by the merchants. Because of the interests driven, some technologies are very backward, and the Vape products that have been almost eliminated have been packaged into the ultimate artifact of smoking cessation because of the low cost, dozens of pieces, and dozens of pieces. Ordinary consumers don't understand Vape's knowledge, so after using such a backward technology product, they will think that all Vape are the same and have no effect.
To give a more intuitive example, it is like a merchant packaging a 100W pixel card machine into a "photographing artifact" and "single kill SLR". People who know the camera saw a smile because they knew about the camera. And for a person who knows nothing about the camera, those who want to get started will be easily blinded by such false propaganda. The photos taken after purchase certainly cannot achieve the effects of mainstream cameras. But can we therefore put "unreliable" labels on all cameras? This is also the case with Vape devices, so if you want to use Vape, you need to know some Vape knowledge before you can get a good Vape experience.
Second, e liquid: In addition to the equipment, Vape's "e liquid" also played a crucial role in the Vape experience. A good e liquid, with a good Vape device, will give users the Premium Vape experience.
Vape uses a heating wire to heat the e liquid to generate a mist, and the user obtains a taste experience by sucking the mist. Cigarettes smoke by burning tobacco, and there are fundamental differences between the two methods. Moreover, since e liquid does not contain carbon monoxide, tar, etc., Vape and cigarettes also have great differences in taste. Some merchants also grasp the point that ordinary people do not understand the difference between the two, selling so-called "real smoke tastes", such as China, Yuxi, Furong Wang and so on. Most people who use Vape for the first time will not know the knowledge of e liquid. After using such e liquid, they will definitely think that there is too much difference with cigarettes. "Vape is not reliable."
Due to the essential difference between the way of generating smoke and the difference between e liquid and tobacco composition, the current e liquid cannot achieve the same taste as cigarettes. So remind friends who want to try Vape to try to choose some fruit, dessert-like e liquid is more suitable. Vape is actually a brand new thing, but because people are misled by the merchants, the taste of cigarettes is compared with Vape. Vape is essentially different from cigarettes. The taste of Vape e liquid is also unmatched by real smoke.
Summary: The essence of Vape is actually the same as the camera. It belongs to the part of "playing" in eating, drinking and playing. It also has its own unique culture and connotation. Such as amazing smoke, cool Vape fancy performances, beautiful Vape equipment, and rich e liquid...etc. Only because of the concept of "smoke" coupled with the misleading of the business, the general public only pays attention to its smoking cessation effect, ignoring the unique charm of Vape. Although Vape was originally designed to quit smoking, it has become a new field of its own unique culture due to the development of Vape technology and the popularity of Vape worldwide.
We have a comprehensive understanding of Vape, Vape is no longer a simple "smoking cessation" method, has become a "new toy" for many people. Just like other electronic devices, you must first understand the relevant knowledge before buying, and compare the advantages and disadvantages to know which one is right for you. When you learn about Vape, you will find it brings you endless fun.
"Hangboo is a leading e-liquid manufacturer and e-liquid supplier with factory locations in Guangdong Province, China. We provide Wholesale e-liquid and OEM e-liquid businesses worldwide."