Is there any second-hand smoke in electronic cigarettes?
Views: 355 Update date: Aug 28,2018
Another factor that makes cigarettes plagued is that cigarettes produce second-hand smoke, and second-hand smoke can harm people around you, which is the main reason why others oppose smoking.
As reported in the last report, an e-cigarette user used electronic cigarettes in public areas and was accused by the surrounding people of making second-hand smoke, but the e-cigarette user did not agree.
This is actually a misleading business. E-cigarettes use e-liquid to generate steam mist. Even the e-cigarette equipment with the smallest amount of smoke produces more smoke than cigarettes, let alone other oil storage and drip atomizers. The fog of the electronic cigarette is different from the smoke generated by the burning of cigarettes. Although it is not horrible, the mist does not contain harmful components, but because of the ingredients in the fragrance, it will have a certain impact on the people around it. There are many people around the author who can't stand it. The scent of smoke from electronic cigarettes. Therefore, even if it is an electronic cigarette, try not to use it in public places or smoking places to avoid affecting others. Moreover, the fog will affect the line of sight when driving, and you must not use the electronic cigarette while driving.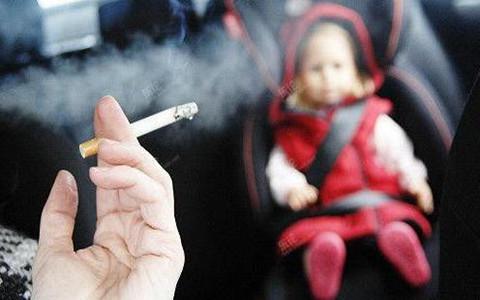 With the development of e-cigarette technology and the increasing popularity of e-cigarettes, more and more people are beginning to use e-cigarettes. E-cigarettes have evolved from a simple alternative to a cigarette to a culture. The cool side of the smoke contest and the fancy e-cigarette show is often displayed in front of us, and it also attracts more people's attention to e-cigarettes. It is believed that as people's awareness of e-cigarettes increases, the attitude toward e-cigarettes will become more and more rational. Relevant laws and regulations will be more perfect, so that everyone can enjoy the fun of e-cigarette more safely and safely.
In fact, compared with the extreme behavior of smoking electronic cigarettes in public, many people choose to smoke electronic cigarettes because they want to use the tar-free electronic cigarettes to finally achieve the purpose of smoking cessation.
But even if e-liquid does not have the most hazardous tar component of traditional cigarettes, the unique propylene glycol in e-cigarettes can cause irritation to the human respiratory tract, causing some acute symptoms. In this respect, e-cigarettes are somewhat more harmful than traditional cigarettes.
Moreover, many people also misunderstood the second-hand smoke of electronic cigarettes, and believed that the second-hand smoke of electronic cigarettes did not have any toxic side effects.
In fact, for many people with asthma or those who are extremely sensitive to the air, any smoke can cause discomfort to their normal breathing. Moreover, the amount of smoke in e-cigarettes is generally larger than that of ordinary cigarettes, and some of them also add flavor. This kind of smoke is more likely to cause dislike of non-smokers. Therefore, I also remind everyone who smokes e-cigarettes if they must smoke electronic cigarettes and go to places where there is no one outside, so as not to cause trouble to others.
In the end, it can be seen that e-cigarettes produce second-hand smoke. E-cigarettes produce the same smoke effect as cigarettes. First of all, psychologically, people will get bored. In the current e-cigarette is not popular, you still choose not to Use electronic cigarettes in people's places. Even if it is confirmed that the electronic cigarette is harmless, its taste is not necessarily everyone's favorite, so we believe that the second-hand smoke generated by the electronic cigarette is in line with the actual situation.
"Hangboo is a leading e-liquid manufacturer and e-liquid supplier with factory locations in Guangdong Province, China. We provide Wholesale e-liquid and OEM e-liquid businesses worldwide."