What do you need to pay attention to in OEM e cig liquid?
Views: 573 Update date: Aug 16,2018
Although most of the OEM e cig liquid products are done by e cig liquid manufactourer, if you want to achieve better cooperation, I suggest you to refer to the following comments in order to make the cooperation between the two parties more successful.
First, prioritize the market: Only by understanding the needs of the market, can you design products that are more in line with market demand and make your e cig liquid sales better.
So what do you need to investigate?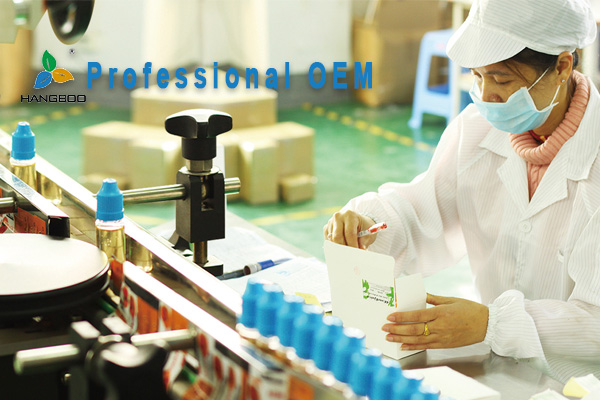 1, flaovr: What you need to understand is that there are some kinds of flavor e cig liquid currently on the market, collecting the current hot products of physical stores and e-commerce. Recommendation: Your new product plan is Premium made by 2/3 of the hot items, and 1/3 is the potential product, so you can avoid the big risks.




2, packaging: people are visual animals, it is obvious that the appearance of good-looking products in the market is generally not too bad, although this is not obvious in e cig liquid, but it is worthy of our reference. You can collect e cig liquid bottles, labels and boxes that are already on the market. Choose a newer package with a certain grade. If you don't have much e cig liquid sales experience, I suggest you not to use a special package, so the risk will be great.




3, Your opponent: There is an old saying in China that "knowing oneself and knowing oneself and fighting against each other" means that you have to fully understand the actual situation of yourself and your enemy to effectively defeat your enemy. I believe that analyzing opponents in the mall is one. Basic work, as a new e cig liquid dealer, your investigation must not miss the investigation of your opponent, only a good analysis of their e cig liquid flavor, sales channels, new products, corporate background, promotion channel. You can make a reasonable sales plan to defeat your opponent.




Second, choose a quality e cig liquid manufacturer: Whether you search for your OEM e cig liquid partner through a search engine or B2B platform, you need to carefully identify them, because what you see may not be true.




How do you tell them? First of all, if you are the e cig liquid manufacturer found in B2B, then the understanding of you is from the information they submitted on the B2B platform. This is not enough. As a global B2B platform, it is very difficult for you to go directly to the cig liquid manufacturer factory to understand them, so they are basically difficult to distinguish between what they say and true. Maybe you are looking for a cig liquid manufacturer. Just a dealer, they want to make a profit between you and the manufacturer.




What should I do after I find the e cig liquid manufacturer in B2B? I suggest the following:




1. Official website: First visit the official website of the e cig liquid manufacturer, first check whether the official website and the B2B platform are consistent. The general information on the website is very large, and you can get useful information in it. What if he doesn't have an official website? If you don't have your own official website until now, you have to be cautious.




2. Search Engine: The search engine will have more information about the manufacturer. No? Then you don't have to think about it at least, at least the establishment time of this e cig liquid manufacturer will be short, you don't have to take this risk. In the search engine you can also collect the following information: the time when the company was founded, can be learned from the website of the blog class they registered, or the company information search; the company's reputation, this information is very important, if he is a lawsuit, For companies with low credibility, you don't have to work with him; their products, a company that keeps up with market changes, is often a very dynamic e cig liquid manufacturer.




The above suggestions are just my own words, only for e cig liquid novice reference, to operate an e cig liquid brand, but also need more efforts, as a quality e cig liquid manufacturer, our duty is to maximize the market for customers contribute my effort.