What do Vape stores sell?
Views: 464 Update date: Sep 18,2018
A few days ago I wrote an article about whether to open a Vape store to make money: Open vape store to make money?, there are some friends who don't know Vape stores don't know what Vape stores will sell.
In fact, for the Vape store will sell some of the problems, as far as the current situation, the Vape store is still relatively flexible to sell things, their owners will generally choose according to the market and their own preferences, they think it is better commodity.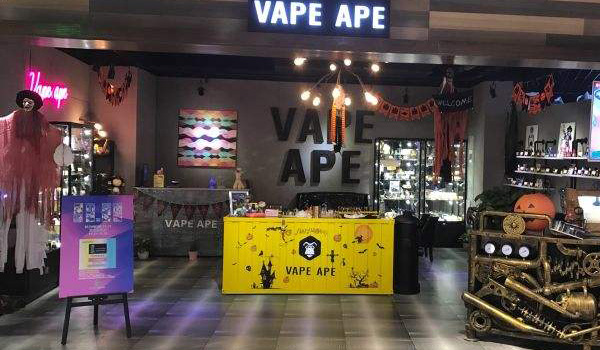 But no matter what, the products sold by Vape stores are all around Vape products, and they are definitely based on Vape equipment and e liquid. Here are the products that Vape stores generally have:
1, Vape host: Vape host is generally divided into high-power Vape host and low-power Vape host. The high-power Vape mainframe is divided into a mechanical box and a mechanical rod. The low-power Vape is mainly a vape pen and a disposable Vape.
2, e liquid: e liquid sold in Vape store is generally nicotine e liquid. Categories are generally not many, but most are some popular Vape flavors or brands.
3, Atomizer: mainly for high-power Vape accessories, there are Rebuild drip atomizer and Rebuild tank atomizer, including the atomization core.
4, Cartomizer: There are closed one-time Cartomizer and open Cartomizer.
5, heating wire: there is a shaped heating wire and a circle of DIY heating wire.
6, cotton: high-power Vape must lead oil consumables, there are cotton pads and combed cotton, it is recommended to choose cotton resistant to dry burning.
7, battery: generally 18650 lithium battery, suitable for high-power Vape.
8, charger: suitable for a variety of Vape charger, a lot of Vape is using a mobile phone charger, ego and the like vape need to use a dedicated charger.
9, Vape tools: DIY and tools needed to maintain Vape tools, there are wire cutters, cutting pliers, screwdrivers, small wrenches, scissors, tweezers, etc., you can choose a suit, so you can play Vape very well.
10. Others: For example, some hoods, cleaning liquids (tools), electronic cigarette oil bottles, cigarette holders, and stickers for electronic cigarettes......
The above are some of the more common products in Vape stores. If you want to have a better experience for customers, you need more peripheral products and services that meet the customer experience, so that you can better maintain your customers. , which in turn leads to better sales.
"Hangboo is a leading e-liquid manufacturer and e-liquid supplier with factory locations in Guangdong Province, China. We provide Wholesale e-liquid and OEM e-liquid businesses worldwide."