vape should not be banned
Views: 430 Update date: Sep 17,2018
I have written an article before, is it an article about whether vape is a cigarette: Is the vape a smoke?
It can be seen that the similarity between vape and decent is mainly due to nicotine, and because nicotine is a contraband, many people think that vape is also prohibited as a cigarette.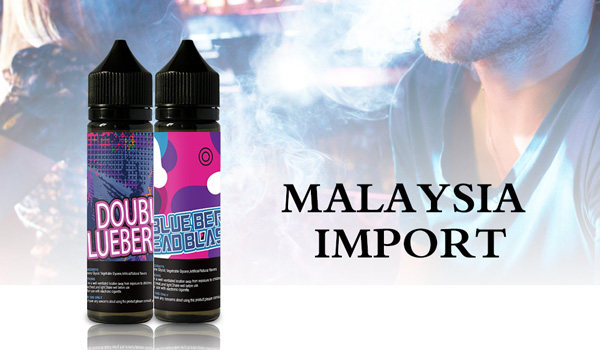 I don't agree with the view that vape contains nicotine, and this idea is too one-sided. First of all, you have to consider vape and may not contain nicotine. Whether vape contains nicotine is determined by e liquid, e liquid has nicotine, if not, then vape does not contain nicotine. So you can't just decide whether to disable vape by nicotine. We have a more comprehensive understanding of vape.

There is a premise to include vape in the scope of tobacco control, that is, it must be scientifically demonstrated whether vape is smoke, whether it is harmful, and how harmful it is.

Vape, which is regarded as a substitute for ordinary cigarettes and has a variety of tastes, has become increasingly popular in recent years. Recently, a passenger in the Beijing subway vacated vape and clash with others, causing discussion on whether public places should be banned from taking vape. On August 8, the Beijing Tobacco Control Association said that the popular vape will also release harmful second-hand smoke. Public places should be banned from smoking, and plans to promote the inclusion of vape into tobacco control.

In July of this year, Air China's first flight of a flight caused an unsafe incident due to the misoperation caused by vape, and pushed the vape problem to the forefront. Recently, a passenger on the Beijing Metro Line 10 has been arguing over vape and dissuasion, which has once again triggered discussions on whether public places can absorb vape.

To be honest, if you don't read the full text of the discussion and don't see the attitude of the Beijing Tobacco Control Association, these two events are likely to become a good opportunity for vape promotion. Nowadays, smoking bans in public places have gradually gained popularity, even though some smokers have chosen to be conscious in the face of strong public opinion pressure. However, due to the intentional or unintentional publicity of the merchants, in many people's minds, vape is not a smoke. Now that the requirements for tobacco control are getting higher and higher, and vape is labeled as safe and gas, then its popularity may be just a matter of timing. And these two incidents, let more people know vape.

However, when people dig deeper, they hear: vape is also a smoke, which also has the danger of smoke. According to Xiao Dan, executive director of the World Health Organization's Center for the Prevention of Smoking and Respiratory Disease Prevention, the World Health Organization has clearly stated that vape is harmful to public health. Current relevant research data indicate that vape is cytotoxic. In addition, most e liquids contain highly irritating gases such as propylene glycol/glycerol, heavy metals such as nickel, cadmium and copper. If this is the case, it is a matter of course to put vape into the scope of tobacco control. It is said that many countries and regions have controlled vape in public.

As far as reality is concerned, there are still many people who think that vape is not a smoke. If this understanding can not be broken, then the inclusion of vape into the scope of tobacco control will inevitably encounter many tangible and intangible constraints. Due to the existence of misunderstanding, the parties may feel innocent. They even think that consumption vape has embodied social responsibility and public morality. The defenders are purely ignorant and will greatly increase the probability of disputes and conflicts. Not just vape consumers, even many passive smokers may not agree, and even give the word "fun" to people who suck vape.

Vape equipment manufacturers and e liquid manufacturers are difficult to judge whether vape is a cigarette, because the form, technology and composition of vape have been rapidly changing and developing in recent years, and even their goal is to follow the market. Changes, such as a few years ago, vape manufacturers are targeting the high-power, large-smoke market, which is completely out of the category of smoking cessation and replacement, so the vape at that time is a playful tool, and its starting point is basically not related to cigarettes. . But in the past two years, the slogan of quitting smoking and replacing cigarettes has been the goal of vape manufacturers.

There is a premise to include vape in the scope of tobacco control, that is, it must be scientifically demonstrated whether vape is smoke, whether it is harmful or not. If it proves that vape is also a smoke, then it will be included in the scope of tobacco control, and it will not encounter too much resistance. Therefore, there should be an authoritative statement about whether "vape is a cigarette."

In fact, because tobacco control experts have produced a lot of evidence, and some countries and regions have implemented control vape in public, many people have already tended to believe that vape is also smoke.

Combining the actual situation of many vape, we can not give up some opinions on vape, such as:

1, vape has a good effect of quitting smoking and experience, but can not completely solve the problem of harmless, then control is necessary. Rather than making a ban on unclear circumstances.

2, vape is divided into two parts: vape device, e liquid (Cartomizer also belongs to this part). For their control, there are some differences. For example, vape equipment can be used as electronic equipment, e liquid contains nicotine for drug management, and vape without nicotine or other harmful substances is used as general food management.

3, first raise everyone's understanding of vape, such as vape is a cigarette? Vape is not a drug tool, etc., we only have a better understanding of vape, in order to use it better.

4. Excavate vape's methods and experience of quitting smoking and experience, so that more smokers can join the ranks of quitting smoking, which will help the country to control cigarettes.

5. If the above conditions are met, we can impose an additional tax on the ni liquid containing nicotine to promote real smoking cessation.