Vape store considerations
Views: 305 Update date: Sep 19,2018
In recent years, there are more and more domestic Vape physical stores. Today, when e-commerce matures, everyone is not very optimistic about the development of physical stores. At this time, more and more Vape physical stores are opening, which explains the Vape entity. The necessity of the store.
Vape store has three advantages, one product is authentic, there are many kinds; the second e liquid can try it in person, like to buy later; its three stores are old players, your problem can be solved here. At this stage, Vape physical stores are roughly divided into two types: player nature, club form and brand store.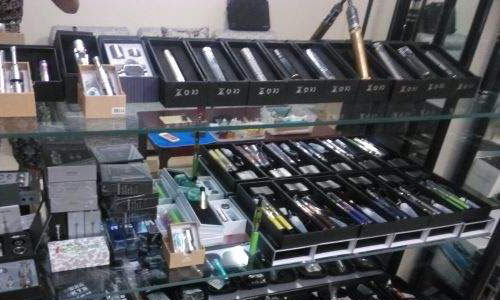 For consumers, Vape has a certain learning cost, so Vape stores must have value. From the perspective of a novice, you may be able to go directly to a physical store, which may be the fastest way to get started. Each physical store is a work designed and decorated by the store. Everyone has their own style and wants to create a comfortable environment, so that like-minded friends can have a place to play together. After work every day, going to the store and friends, playing cards, drinking and drinking, is a very pleasant thing. The owner is generally a very qualified player, so after the player has gone, there are a lot of questions about Vape that can be exchanged.
How to open a Vape store, what conditions are needed, what are the precautions? . Here are 5 points to open Vape store needs to consider in advance, if you want to know what goods Vape store to enter, you can refer to my previous article: What do Vape stores sell?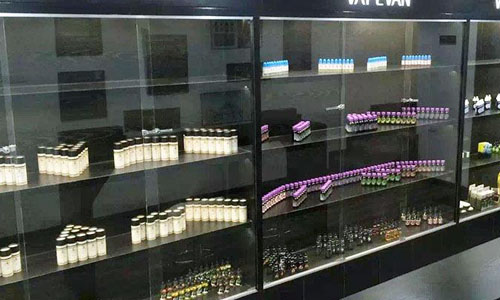 First, the certificate
Industrial and commercial business license + tax registration certificate. At present, Vape does not belong to the tobacco category, so there is no need for a tobacco monopoly retail license. Other peripheral documents, different places of industry and commerce bureau requirements are not the same, local conditions can be. If you want to make a Vape experience store, you can also increase sales of wine and beverages. Of course, you need a Food Circulation License. You can set the scope to be wider so that you can expand your business in the future.
Second, site selection
Whether it is domestic or foreign, Vape is a healthier, more trendy and more open culture and lifestyle. In essence, it belongs to digital electronic products and requires a certain amount of spending power.
From these three levels, the location must be selected in a business circle with large population and moderate consumption levels. Vape products are products that quit smoking and replace cigarettes. It is strictly forbidden for minors to use them, so it is not recommended to lay the store near the school.
Third, decoration
Many Vape shops spend huge sums of money to make Vape experience stores. The beauty of the decoration is of course good in the psychological background of this heavy facade in China, but luxury and individual decoration are not the only standards.
Simple, casual, relaxed, and free is the American vape culture. The style can be as simple as possible but not monotonous. You can customize the wood shelf and need enough Vape and e liquid display stands. This is no need to be too luxurious decoration, the key is to have their own style, and to conform to the Vape culture style.
Fourth, the clerk
The number of clerk is generally determined by the size of the store, but Vape has a certain threshold. The clerk configuration preferably has one or two clerk who understands Vape, responsible for Vape installation, maintenance, and demonstration.
Vape clerk can introduce the use method and e liquid choice to the novice customer, and can exchange ideas and DIY advanced courses with the players.
V. Source of supply
Two principles: 1, the product should be refined, do not need too much; 2, cost control, reduce intermediate links.
Vape: Vape store does not operate a single brand of products, it is Premium to use the most mainstream products on the market. At present, the Vape brand is complicated, but in terms of product experience, stability and quality, there are about 10 first-line brands, and about 10 popular mainstream products, and the Premium products can be combined with the strength of the family. If the agent you find is relatively large, it usually has a minimum order quantity, so too many brands will lead to an increase in your operating costs.
e liquid: e liquid is the most important part of the sustainable development of vape shop. Domestic e liquid, Malay e liquid, US e liquid, in fact, it is not so much to taste or meet the taste of the Chinese people. Imported e liquid can choose several flavors of their brand's hot sale, no need to spread all the goods, such as HALO, you can choose 15 and Tribeca. Domestic brands can choose such as the kiss of the goddess of Hangboo, and it is more cost-effective when the taste is very good.
The current vape big store is formed through various offline experience, communication activities and beauty blessings, and online, through the use of stickers, videos, pictures, soft texts and other platforms to promote the momentum, the formation and expansion of influence in the circle Expand sales channels on the platform, such as group buying activities of group buying platforms or store sales of e-commerce platforms.
"Hangboo is a leading e-liquid manufacturer and e-liquid supplier with factory locations in Guangdong Province, China. We provide Wholesale e-liquid and OEM e-liquid businesses worldwide."