Throat hit about E-liquid
Views: 319 Update date: Dec 24,2018
A few days ago I wrote an article about ration E-liquid. The article talked about the problem of Throat hit. Please refer to "How to choose ration E-liquid", but some people may not know much about Throat hit. Some people will not know the factors that produce Throat hit. What talents will have a Throat hit?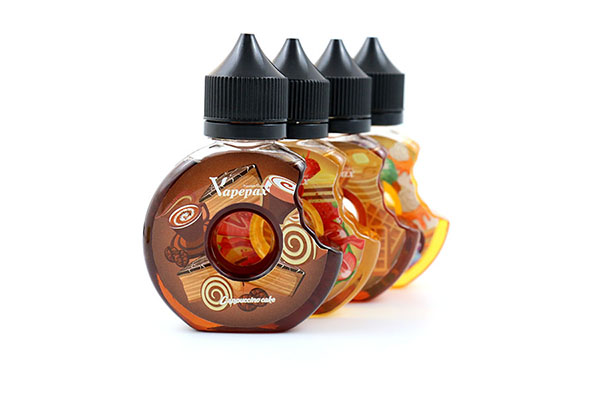 1. What is a "Throat hit"?

A: The so-called Throat hit is literally a feeling of hitting the throat. More people think it is a feeling of throat irritation.

2. Why do you need a "Throat hit"?

A: Throat hit is the most impressive for smokers. Cigarettes have a good Throat hit. Maybe you don't think there is anything, but when you turn to Vape, it's different. Nicotine-free E-liquid does not produce Throat. Hit, which makes the smokers always feel that Vape is missing, lacking the kind of stimulation that brings throat, and this feeling is Throat hit.

3. What is the Throat hit?

A: The substance that mainly produces Throat hits is nicotine in E-liquid. PG or other irritating flavors also bring certain Throat hits. The high-power VapeE-liquid nicotine on the market has a strong Throat hit of 6 MG/ML, so there is basically no E-liquid of more than 12 MG/ML in the high-power VapeE-liquid.

The nicotine of small smoke can reach above 20MG to bring a good Throat hit. If the nicotine salt used can reach 60MG/ML, the Throat hit has a great relationship with the power of Vape.

4. Is the Throat hit strong or weak?

A: The appropriate Throat hit for smokers is what they need, and non-smokers may hate this Throat hit. A too strong Throat hit may affect your taste of Vape, so I personally think it's just a long time, without having to pursue a too high Throat hit. It is a certain rule that people who smoke a relatively large amount of smoke per day will prefer the high-throat hit E-liquid.

5, are the same concentration, why is the Throat hit different?

A: The first common problem is that the actual concentration of some E-liquids is inconsistent with the labeling. Different powers produce different Throat hits on different Vape fixtures, and perhaps E-liquid manufacturers add smooth additives to E-liquid.

6. Why does E-liquid lick your throat, it is difficult to pump down, or you can't use lungs.

A: It is basically certain that the nicotine content of E-liquid is too high. It is recommended to choose low-nicotine or nicotine-free E-liquid. If the mint taste or the cold agent is too high, it will have a strong throat sensation and cannot absorb Vape.