How to choose ration E-liquid
Views: 321 Update date: Dec 22,2018
The so-called ration E-liquid is the E-liquid that we can use for a long time. The E-liquid that can be used as a ration is characterized by: it will not be greasy when used for a long time; the cost performance is relatively high; the taste is relatively good. Only E-liquid that is fully compliant is more suitable for use as a ration E-liquid.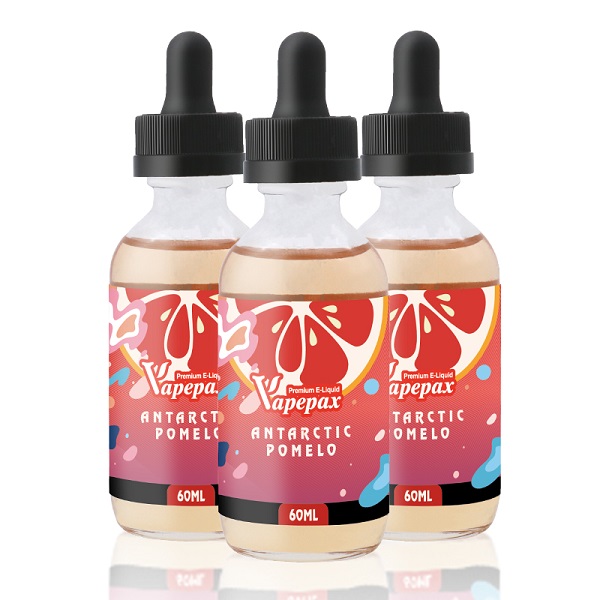 If you want to use beverages or fruit flavors for long-term use, don't choose a sweet or greasy E-liquid flavor. The sweet cream, cake and biscuit flavors are not suitable for domestic use. Long-term use by people. In China, and even in some foreign countries, fruit-flavored E-liquid is very good, and in recent years, the fruit flavor ratio has been rising, the fruit flavor E-liquid is more suitable for long-term use.

E-liquid has a relatively large price range. A bottle of E-liquid that looks the same may have a price difference of more than ten times. Therefore, we cannot refer to the price when pursuing cost performance, but the domestic E-liquid brand is more comparable. Confusion, what should you choose? First, let's take a look at the price. We are the E-liquid manufacturer, so the price is well known. The retail price of a bottle of qualified 60MLE-liquid must not be less than 30 yuan, which is already the most conservative price, so if If you buy a 60MLE-liquid for less than RMB 30, you should be cautious.

How to choose? In fact, when you buy domestic E-liquid, you will be confused about the domestic E-liquid brand. Even our professional E-liquid manufacturer does not understand the domestic E-liquid brand phenomenon, domestic E-liquid. The chaos of the brand is basically the result of the disorderly development of domestic E-liquid in the past few years. Most of the brands on the market can't trace the roots, which means you can't find any useful information about the brand. Since the brand is not a good choice, then you can choose the E-liquid manufacturer, because the regular E-liquid manufacturer has business information, and there will be a lot of useful information about the manufacturer on the Internet, so buy E-liquid You can check out who the manufacturer of the brand is, and if there is no manufacturer information, it is not recommended to buy.

The taste of the mouth is more subjective, each pumping will have different results, different smoking, power, nebulizer, etc. are factors that change the taste, so it is recommended to take your e-cigarette directly to the e-cigarette store for trial use. E-liquid, if possible, it is best to purchase 5ML or 10ML E-liquid samples with the merchant, and then use up the sample before deciding whether to purchase the E-liquid.

There are a lot of articles on how to choose E-liquid on the Internet, but at that time based on his personal experience, it may not be suitable for you. As an employee of E-liquid manufacturer, my desktop is full of various E-liquids, except Our own E-liquid also includes many other peers' E-liquids.

As far as my personal experience is concerned, it is not enough to go to the store for trial. Many E-liquids are very amazing at first, and they feel that they can be used for a long time, but they are tired after a few days. On the contrary, some of them have just begun to feel more common and are suitable as long-term rations. Even I have taken some very special E-liquids. I just thought it would be difficult to draw with this book, but after I tried it a few times, I fell in love with it.

Throat sensation is also one of the factors that affect your choice of E-liquid. There are also a lot of descriptions about the throat sensation on the Internet, which means that you smoke a few packs of cigarettes, then how long the smoke has been smoked, and then how many MG should you choose? E-liquid, in fact, this is really wrong, the nicotine label of Hengbo E-cigarette is no problem, for example, we are marking 3MG, then there is actually 3MG The content per milliliter, but compared with the products of the same industry, we found that their nicotine content is basically not up to standard, then the throat feel can not be determined by the content of nicotine.

So if you want to suit your throat, go to the store and test it. Remember to have your own smoking set. If you have several smoking tools, please test them at the same time.

The above is my personal experience, does not represent the company, I hope that e-cigarette enthusiasts can buy their favorite ration E-liquid, if you have any good suggestions or want free E-liquid, you can contact us, Hengbo Always send new products to customers on the product side for free.