Shandong Zibo cracked a case of extra large heating non-combustion smoke bombs
Views: 257 Update date: Dec 05,2018
I have been fighting for heating non-burning smoke bombs for a year, and I am still playing hard! A few days ago, the Zhangdian Public Security Bureau of Zibo City, Shandong Province, and the Zibo Tobacco Monopoly Bureau and Zibo Customs successfully cooperated in the investigation of the "1·25" case of the first illegally operating non-burning smoke bomb network in Shandong Province. Currently there are more than 20 people. Coercive measures were taken.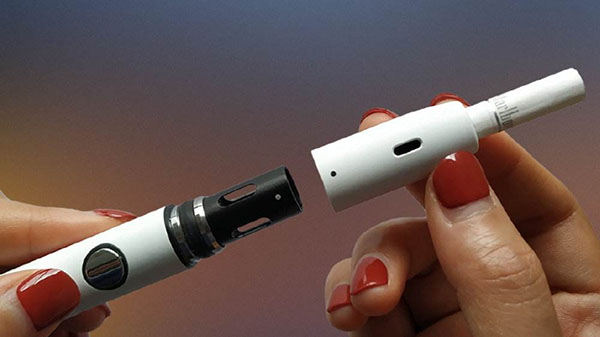 On November 27th, at the press conference held by the Netan Detachment of Zibo City Public Security Bureau, the police handling the case told the case of the case.

It is understood that the case originated from a Taobao shop on the Internet. Zhangdian Public Security Branch Network Security Team conducted a network-based investigation on the Internet and found a Taobao shop named "A Global Purchase". Its actual business address is actually in Zibo. . The investigators passed the on-the-spot investigation to confirm that the illegal operator Shoumou's warehouse memory amplification smuggled the heated non-burning cartridges and IQOS smoking equipment.

Then, Zhangdian Public Security Branch Network Security Brigade, Criminal Investigation Brigade, Zhangdian District Tobacco Monopoly Bureau Inspection Brigade held a liaison meeting to study the clues. After preliminary judgment, the amount involved in the entire business network is very large.

Zhangdian Branch Network Security Team conducted research and judgment on the identity information of Shanmou, and analyzed the location of its activities, and arrested the suspected criminal. After interrogation, Shan Mou confessed to the facts of the crime. At the scene, the police seized more than 300,000 (more than 1,800) non-burning cartridges of more than five brands, including Marlboro, Bailemen, FIIT, HEETS, and Kuanzhai, and more than 170 IQOS hoods.

According to reports, after a few months of investigations, the task force found out the organization structure of the gang's sales staff, determined the identity information, the foothold and warehouse information, and the police decided to close the net. After further investigation and judgment and long-term operation, Zhangdian police arrested Wang Moumou, Song Moumou, Yao Moumou and others, and currently three people were arrested, Yao Moumou, Duan Mou, Li Moumou, etc. Ten people were released on bail pending trial. So far, more than 20 people have been taken compulsory measures, involving nearly 100 million yuan.