China's CECC drafted new Vape hardware and E-liquid standards
Views: 349 Update date: Dec 06,2018
We know the most important production areas of Vape in Shenzhen. There are hundreds of Vape companies. More than 90% of the Vape and e-liquid products in the global Vape market are mainly produced in Shenzhen, which makes an important year for Shenzhen taxation, foreign exchange earning and employment. contribution. Vape is an emerging industry, so the country's management policy for Vape is still clear, so the domestic Vape market has been difficult to rise, and it is deeply troubled by various negative news.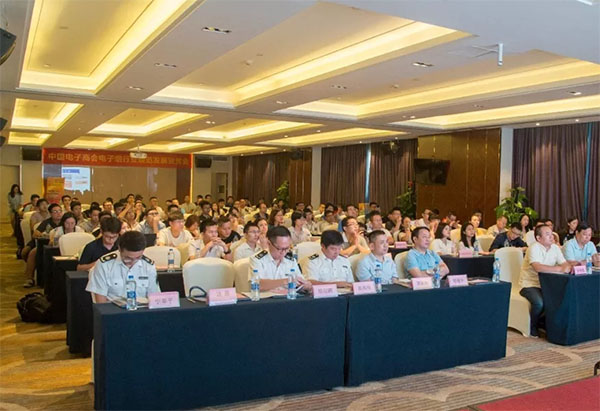 As the main production base of Vape, the Premium way to respond to this situation is to establish a Vape industry association. Finally, on the afternoon of January 14, 2017, the China Electronics Chamber of Commerce (CECC) Vape Committee is in Shenzhen. Baoan District Shajing SEG Electronics Market held the first meeting of the first director. The meeting unanimously voted to pass the "China Electronic Chamber of Commerce Vape Industry Committee Charter."

New trends in fashion and culture, as well as the popularity of Vape, and the future of Vape technology in health and medicine, create urgency for more comprehensive standardization of Vape technology. Zheng Wei, director of the Shenzhen Market and Quality Committee, said, "We must strengthen our standards (and) awareness through the cohesiveness within the Vape industry."

The industry's standard specifications are an effective means to guide the healthy development of the industry. On the afternoon of June 26, 2018, the "2018Vape Industry Standards Publicity Conference" hosted by the China Electronics Chamber of Commerce (CECC) Vape Industry Committee was held in Shenzhen Baoan Dunxi International Hotel. More than 100 Vape member companies, Vape companies and related practitioners attended the conference.

The theme of this conference is "Vape Quality, Standards, Intellectual Property Management". Deputy Director of the Shenzhen Municipal Market and Quality Supervision Committee Bao'an Bureau Zheng Suihua attended the meeting and led the heads of the Standards, Quality, Intellectual Property, and Inspection Departments to explain the market supervision regulations and the Baoan District Government's support incentive policy for enterprises.

The conference announced a draft new standard for electronic atomization devices (Vape hardware) and Vape chemicals (E-liquid) standards. The new standard is designed to fill the gaps in China's previous Vape standards and has broad and far-reaching implications.

CECC Secretary-General Wei Weinuo said: "The new standards and self-regulation in the Vape industry are the key to the further development of the Chinese Vape market and the key to addressing the health issues associated with smoking and second-hand smoke."

This meeting has greatly promoted the standardization, improvement and promotion of the Vape standard system. As President Ou Junyi said in his speech, "The two Vape group standards developed by the Vape Industry Committee are an important step in the development of the Vape industry, which is of great significance in promoting the standardization of Vape products and protecting the health of consumers."