Senior VAPER features
Views: 359 Update date: Nov 23,2018
In the eyes of a very senior VAPER, VAPE can be described as an artifact. They are willing to pay a big price for a bunch of E-liquid or a bunch of Vape equipment, but they like to pay the price with the waiter when they check out. In their eyes, Vape is not a simple tool for swallowing clouds, but a way of life, even a kind of "belief." Senior VAPER has the following characteristics. Which ones match you?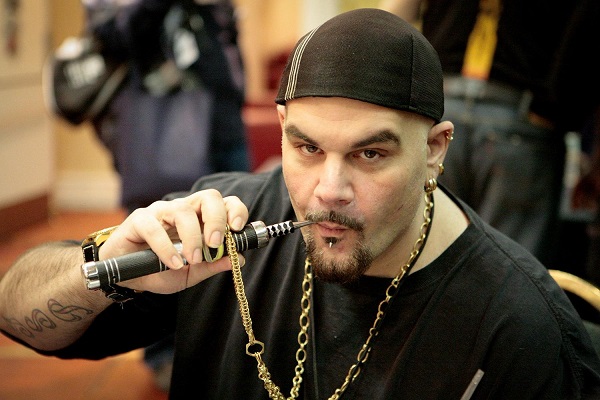 1. A lot of smoking E-liquid, see the new smoking E-liquid to buy.

Vaper likes early adopters, whether it is a new listing of smoking accessories, or a new brand, taste of E-liquid, as long as you buy it will buy a try, try it. When you see a hot product coming out, you will think: Wow, a new product! Wow, look good! Wow, you have to buy this product!

2. What equipment should be added to E-liquid.

When you get an E-liquid, add it to your Vape device and start pumping, they will despise you. Because they think you are very ignorant, how do they do it? They will look at what type of E-liquid is, what kind of Vape host or atomizer is suitable for what kind of gameplay. Moreover, the wattage will be debugged, and the equipment will be matched with the E-liquid to maximize the taste of the E-liquid.

3. Say the advantages and disadvantages of more than 10 kinds of equipment or E-liquid.

Just knowing that Vape is good or not, E-liquid is still a rookie category. The real senior vaper not only can say the advantages and disadvantages of more than 10 Vape equipment or E-liquid flavor, but also for various RBA/RDA atomization. Instruments, mechanical rods, temperature control technology, large smoke, and so on.

4. I have to smell something when I encounter it.

When I get a bottle of E-liquid, I always get used to smelling it. That's right! However, if you encounter something you have to smell it, it looks like a quirk. For example, you can smell it when you drink milk or even drink water. What's more, if you smoked E-liquid that day, just have a mouth for him. You can smell your E-liquid taste.

5. When it comes to Vape, you can't stop talking!

Men have a wide range of topics before, often talking about national events and even international events. Senior Vaper will not care about this issue. They don't care about national and international events, but when it comes to Vape, they can't finish words, such as model, temperature control, high power, resistance, single taste mix. Taste, wattage, wire, and more.

6. To participate in an event, you like to ask if anyone likes Vape.

Especially for those who see smoking, he can't wait to tell you all about Vape, it will tell you the benefits of Vape than cigarettes and Vape's gameplay. Anyway, they think that Vape is such a good product worth recommending, and hope that more people will join their hobbies.

7. Senior Vaper thinks that a man who doesn't like Vape has no fun.

In their eyes, Vape is a way of life and sesame oil. Without Vape, what is the boring life? They even think that a man who doesn't like Vape has no fun.

8. They always name their pets with the Vape brand name.

When you whisper your dog's name in the pet park, there will always be some fellow people running to ask if you have a good E-liquid. If the other half allows, you will even give your child a Vape brand name.

9. Your Vape kit is in your car and golf bag.

As a veteran Vaper, they can't live without Vape anywhere. In order to be able to enjoy Vape anywhere, their Vape kits are all carried with you, including not going abroad!