Sell e-liquid first, understand e-liquid
Views: 71 Update date: Mar 09,2020
In Guizhou, more and more young people are now holding a "small box" or "iron pipe" to swallow the clouds and mist, which is the most popular "steam e-cigarette" nowadays. The "Guizhou Metropolis Daily" saw e-cigarette's business boom, and arranged for a reporter to conduct an interview with e-cigarette sales outlets.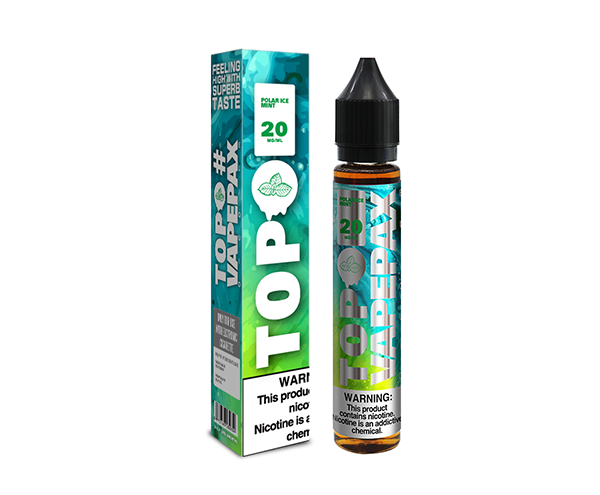 After the interview, "Guizhou Metropolis Daily" reported: "In the small cross, Shaanxi Road, Zhengxin Street and other places, investigations and interviews were conducted on e-liquid, but the results were surprising, because many bosses even connected to e-liquid. What is it, what are the taboos, how long is the shelf life, etc. I don't know anything! "

The Guizhou Metropolis Daily also reported the interview. It was reported that in an e-cigarette store on Shaanxi Road, when a reporter asked how e-liquid was sold, he asked, "Boss, how are you e-liquid in English?" The female boss did n't know, but just called these e-liquid is imported. "Which country imported it?" "I don't know much about this, but it's imported!"

When asked what the ingredients are and what the taboos are, I don't know. In order to cope with the past, he said, "There must be no harm. Don't worry!"

The female boss didn't know what e-liquid he was selling. The e-liquid was deeply inhaled into the lungs. As a female boss, these general knowledge could not be answered, and it was so vague and unconvincing. How can you do business well? How could a customer believe that "it must be harmless?" If you do n't believe that "there 's no harm," how can you be "relaxed"?

Although the purpose of this report by Guizhou Metropolis Daily is not positive, the content of the report is very representative and worthy of reflection and reflection on the leaders of major e-cigarette brands.

As sales, understanding the basics of the product is the minimum requirement. But most of them started selling without training and understanding of the basics of e-cigarette products, and most of them are their own bosses.

It can be seen from this that some of the e-cigarette front-line sales crowd is chaotic and eager for quick success.

We should understand, master the general sales e-cigarette knowledge, understand the e-cigarette advantage, model, battery capacity, nebulizer mix, use method, and e-liquid ingredients, taste, concentration selection, e-liquid contraindication, shelf life Knowledge is the only way to promote and guide customers.

When customers know the knowledge of these products, they can rest assured, and generate trust, the desire to buy in mind. The customer experience is good, after the purchase, they will be introduced to the friends around them.

This is exactly our expectation effect. In this way, both buyers and sellers can benefit from it.