Is the old man suitable for vaping Vape?
Views: 360 Update date: Sep 07,2018
Vape has been popular for a long time, but few elderly people will take the initiative to contact it, mainly because the elderly are more repulsive to new products, and their thinking is relatively conservative. They do not bother to use Vape for cigarettes. You can see that the elderly who use Vape are mostly purchased by their younger generation for the same reason, that is, for the elderly to live longer and healthier.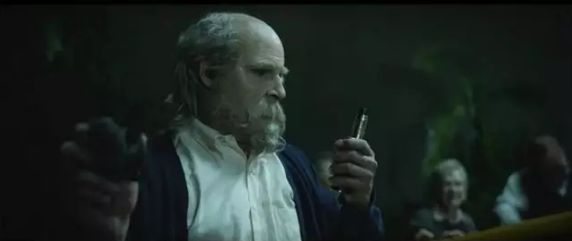 As the age of tobacco grows, the health problems faced by old smokers are becoming more and more prominent. In this case, it is more important to change to a healthier smoking experience, then Vape is the Premium choice.
Can the elderly smoke Vape? I only heard that Vape limits the use of under 18 years of age. Each country has different laws and regulations for Vape. Some countries have no restrictions, while others are completely banned. Most countries or regions that allow Vape have a minimum age limit: Vape is not allowed for teenagers under the age of 18, and some countries are 19 to 21 years old. Only a few countries do not have a minimum age limit, but is there a maximum age limit?
In Europe and the United States, more and more authoritative doctors believe that Vape can greatly reduce the health problems caused by smoking, because e-liquid does not contain the following harmful components in the common tobacco: tar, hydrocyanic acid, carbon monoxide, aromatic A series of toxic substances such as compounds. People have also scientifically proved that using Vape is 95% less harmful than taking ordinary cigarettes, and ordinary cigarettes contain more than 4,000 chemical components, while Vape has only four.
In fact, the reason for recommending Vape for the elderly is not only the health factor, but it is very profound as a person with a milk age of more than 80 years.
Safety of use: When the elderly are inconvenient to move, most of them may sit on the bed or at least smoke in the room. If you use an open flame cigarette, there will be a fire hazard. The elderly are inconvenient to move, and it is very difficult for them to save fire or escape when a fire breaks out. The use of Vape basically does not have this hidden danger.
Convenience: For the elderly, it is difficult to smoke. I remember that I used to give my grandmother a cigarette, otherwise it would be difficult for her to order cigarettes. So if you use Vape, I just need to help her charge the electricity and add e-liquid. Then put a few Vape, she can vaping Vape casually in the next few days.
The above is not to encourage the elderly to smoke, but to target the elderly who have a longer age. Quitting smoking is unrealistic for them. As far as people around me are concerned, it is often harmful to the elderly who smoke for a long time. They often have various physical discomforts after quitting smoking. So the old man vaping Vape is a better way than smoking traditional cigarettes and quitting smoking.
"Hangboo is a leading e-liquid manufacturer and e-liquid supplier with factory locations in Guangdong Province, China. We provide Wholesale e-liquid and OEM e-liquid businesses worldwide."