Is the concentration of E-liquid in small smoke high, is it harmful?
Views: 262 Update date: Feb 26,2019
Since the appearance of the nicotine base E-liquid, you will find a special phenomenon, that is, the nicotine concentration of the vape pen E-liquid has become higher, and it has been turned several times. From the previous concentration of 24MG, it suddenly rises to 60MG. concentration. For vape pen users, this sudden increase in the concentration of nicotine will not affect the health of the body, they are urgently needed to understand. So are these high concentrations of nicotine base E-liquid harmful?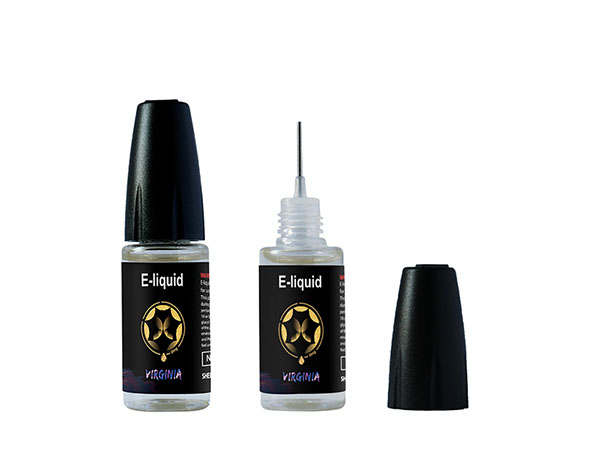 Many people know that nicotine is a highly toxic substance. If the human body inhales excessive amounts of nicotine, it may cause casualties. Therefore, we need to be cautious about the intake of nicotine.

For the toxicity of nicotine, it is irresponsible if we leave the dose. At present, the concentration of nicotine E-liquid on the market is roughly divided into: 3MG, 6MG, 9MG, 12MG, 18MG, 24MG, etc., and the concentration of nicotine base E-liquid is higher, usually within 20 MG or more and 60 MG.

Nicotine, which has been closely linked to "death" and "cancer" for nearly a hundred years, has received a lot of new attention, and many experts have just named it. It is believed that nicotine in cigarettes does not have much harm. The real carcinogens are tar and carbon monoxide.

Therefore, nicotine harm is not great at safe doses. In the past century, textbooks and scientific publications have pointed out that the lethal dose of nicotine is between 30mg and 60mg. If you go to the constant nicotine base E-liquid according to this standard, the damage is very large, which means that you only need to take 1 ml at a time. The nicotine base E-liquid may be poisoned.

Scientific research has shown that nicotine above a certain dose can stimulate peripheral vasoconstriction, rapid heartbeat, rising blood pressure and rapid breathing, which may promote the occurrence of cardiovascular diseases such as hypertension and stroke. Large doses of nicotine can cause vomiting and nausea, and in severe cases, people die. High-purity nicotine solutions can cause serious danger if they come into contact with the skin.

Look at the above data and you will be scared, but in fact you don't have to worry about it. Let's talk about the reasons below:

1. The nicotine base E-liquid, which seems to have a high concentration, cannot be completely absorbed. For example, a nicotine contained in a cigarette can poison a mouse, and nicotine in 20 cigarettes can poison a cow. And many of our smokers use more than 20 cigarettes a day, but they are all okay, so it seems that the high concentration of nicotine E-liquid is not so terrible.

2. the intake of nicotine is very fast, if there is an overdose, it will be reflected immediately, you just need to stop eating. Unlike some harmful substances, nicotine takes a long time to know that you are using too much, so it will continue to be used before symptoms occur, eventually leading to a serious overdose. But nicotine does not have this problem, nicotine intake can be reflected in a few seconds.

Finally, we conclude that nicotine is highly toxic. It is not harmful to a safe dose. Since it is a highly toxic substance, we should be cautious. It is not necessary to use an electronic cigarette. Moderate, get enough nicotine. If you need to use e-cigarette for a long time, you can use a low concentration of nicotine base E-liquid. The scientific method is the right way.