Is long-term use of nicotine base E-liquid harmful?
Views: 208 Update date: Feb 26,2019
We want to discuss the harm of nicotine base E-liquid to understand what nicotine base is, nicotine base is another form of nicotine, its composition is still nicotine, so nicotine base is actually nicotine.
The harm to E-liquid is more than 95% lower than cigarettes in foreign countries. However, there is no authoritative department in China to determine the harm of e-cigarettes. Perhaps the domestic part needs more data as a support.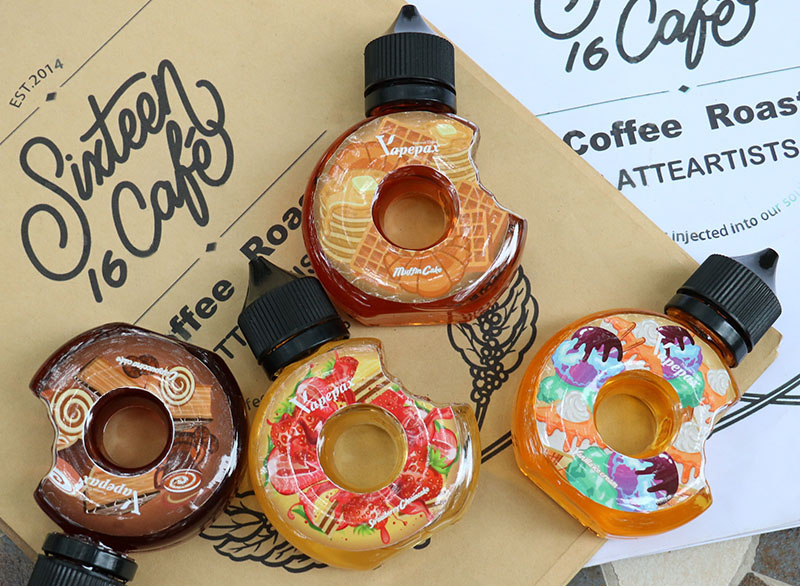 Since there is no authority to characterize the nicotine base E-liquid, then what we are talking about below is just a personal analysis. I am not responsible for the authenticity of the article.

Aside from the measurement, the toxicity is all hooligans, saying that E-liquid is harmless and that it is fake. E-liquid contains nicotine, edible glycerin, propylene glycol, flavor and other tissue synthesis. Excessive use of any one of the same things can cause harm to people. It is like drinking water, drinking a cup of thirst, drinking two cups of stomach full, drinking three cups to support, drinking ten times twenty cups in one breath is not uncomfortable.

And the topic goes back to E-liquid. If you give me a bottle of 0MG nicotine E-liquid, I dare to take a look at it and drink it. But if you give me a bottle of 12MG, I am sure I will not dare. After all, no one has tried it. But e-cigarettes do harm the human body much less than traditional cigarettes because E-liquid is as simple as it is to evaporate rather than burn. The harmful substances of e-cigarettes are reduced by more than 95% compared with traditional cigarettes. This is the authoritative appraisal made by the Ministry of Public Health of the United Kingdom, which confirms the purpose of using e-cigarettes. If you can't stop, you can protect your body.

The smoke of small smoke is generally 1.5ml-2ml. The total amount of nicotine in a cartridge is about 60-80mg. The lethal dose of nicotine is 40-60mg, and 60-80mg≥40-60mg. Even with oral intake, up to 80mg of nicotine can be drunk, and there will be nothing at all. Therefore, if you say "dangerous", high concentrations of nicotine E-liquid are quite dangerous.

Smokers who have used cigarettes for a long time can see that few people have been poisoned by nicotine due to normal smoking. Of course, except for the kind of smoking competition, there are cases of poisoning in smoking competitions. So you only need to use nicotine base E-liquid properly, there is no harm.

This nicotine intake of small smoke does not cause any harm to the human body, but it is indeed addictive. The damage of nicotine is excessive in a short period of time, such as dizziness, nausea, abdominal pain and other symptoms, just like cigarettes. It is basically harmless to use nicotine base E-liquid in the right amount for a long time.