Vapepax E-Liquid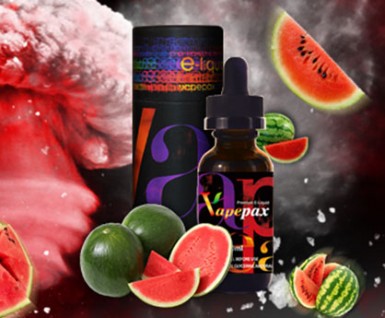 Intercontinental Missiles E-Juice
mellow taste - ★★★
Sweet taste - ★★★★★


assumes smoothness - ★★★

capacity:5ml

PG:VG : 45%:55% Nicotine content : 0MG 3MG 6MG
Suddenly Strong and ripe seedless watermelon fragrance leaf in mouth,the taste like bite a succulent watermelon. Bring you cool in the summer. And appropriated sweetness make the liquid good sweet enough but not so greasy.
Provide Premium e juice. Global Primium e juice factory.
$0.70 - $1.10/bottle

Vapepax E-Liquid

Vapepax is an branded series special developed for Western countries; complex blended, huge vape.
"Natural, green and safe" is the permanent basic requirement of our products. Our products are acclaimed by purchasing agents and customers worldwide. Contact us today to begin sourcing.

E-Liquid Flavors

Domestic flavors, Foreign flavors,Fruit、
Mint、Drinks、herb、mix、food、special
flavors.

Raw materials


USE ED propylene glycol(PG)
Vegetable glycerin Production of Malaysia(VG)
PG and VG mix by demand
Products packaging

Certification

Cooperation

Vapepax series product, if want to know more, please click below:

https://www.hkhangboo.com/vapepax-e-liquid-c-5_2.html
FAQs:
1. Minimum order quantity
MOQ is 100 bottles, and 10 bottles each flavor per nicotine level.
2. Shipping costs, Lead time and delivery times
According to the National Region More than 10000 bottles will take 7 to 10 working days, less than 10000 bottles will take 3 to 4 working days
3. Packaging and branding (OEM) services including costs and quantities.
Oem is 3000 bottles.
4. Do you send free samples?
if you have a product catalogue Yes
Other Flavor E Juices You May Also Like: