How will the domestic e-cigarette market change after 2019?
Views: 254 Update date: Mar 22,2019
With the entry of traditional tobacco companies and Internet entrepreneurs in the industry, the e-cigarette market has ushered in a new growth point in 2019. More and more people are paying attention to e-cigarettes, and more capital and enterprises are starting to stay in electronics. In the smoke market, how will the follow-up of the e-cigarette market change as the competition becomes more and more fierce?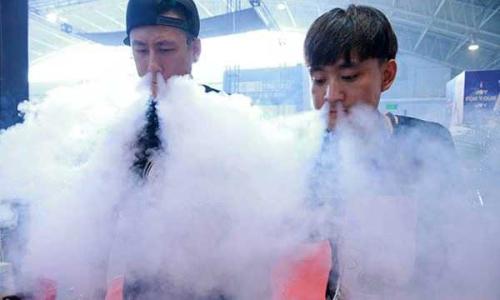 The current situation is that entrepreneurs still have a promotion product in the e-cigarette industry, creating a window period and a bonus period for the brand. However, in the case of the influx of entrepreneurs this year, price wars, subsidy wars, product quality crises, and public opinion crises are all likely to appear in the e-cigarette industry.

At the same time, the giant is still waiting to see. Although the world's four major tobacco companies will not be involved in China for the time being, the various companies of China Tobacco, such as Yunnan Zhongyan and Sichuan Zhongyan, have their own e-cigarette departments and have strong research and development capabilities. Once they formally enter the market, the industry will see a huge change.

Why is the foreign e-cigarette market better than domestic development? Developing a good market can often be the direction of our reference. What problems still need to be solved in the e-cigarette market? These status quos are indicative of changes in the future e-cigarette market.

Controlling tobacco is related to changes in e-cigarettes

First of all, foreign tobacco control is more stringent. For example, e-cigarettes in Japan, South Korea and other places have developed very well. In fact, an important reason is that their tobacco control is stronger. If domestic control over cigarettes becomes more stringent, e-cigarettes should also develop better.

Improve consumer acceptance

In addition, in terms of consumer analysis, consumers of traditional cigarettes are still difficult to be converted into consumers of electronic cigarettes. Sixty percent of traditional cigarette consumers have been exposed to e-cigarettes, but 2.8% of them are converted to e-cigarettes, while 11.8% of traditional cigarettes and e-cigarettes are unwilling to continue to use e-cigarettes. There are two reasons: one is that the taste is not good, and the other is that it cannot alleviate the cravings.

In the future, e-cigarette

E-liquid

and electronic cigarette accessories will continue to put the development of flavor in a very important place. With the popularity of

nicotine base E-liquid

, it is believed that the problem of easing addiction can be well relieved.

Tax change

Next is the issue of tax regulation. The main consumer groups of e-cigarettes are young people, or people with higher levels of consumption, which are the two most valuable groups for Chinese tobacco. If there is no e-cigarette, this group of people should consume traditional cigarettes with a retail price of more than 18 yuan. After e-cigarettes eroded 5% of the traditional tobacco market share, the number of lost taxes should be 72.5 billion yuan.

The tobacco market is a high-tax industry. The more popular electronic cigarettes are, the more tax will be lost. Therefore, when electronic cigarettes seize a certain share, the control of electronic cigarettes will inevitably become more stringent.