How to tell if your e cig device is good or bad
Views: 565 Update date: Aug 15,2018
More and more people own e cig equipment, but the quality of your e cig equipment can only be distinguished by price and appearance. In fact, we also use the performance of e cig equipment to distinguish the quality of e cig equipment.
It is just a penny of goods, which is just some ideas of idealism. We have consumed a lot of products, are they really paying for a penny? The answer is naturally denied. We often buy some products that are not cost-effective, that is, a penny is worthless. So to distinguish the quality of e cig equipment, we can not rely on the price, of course, the price is higher, the chances of your purchase of equipment will be much higher.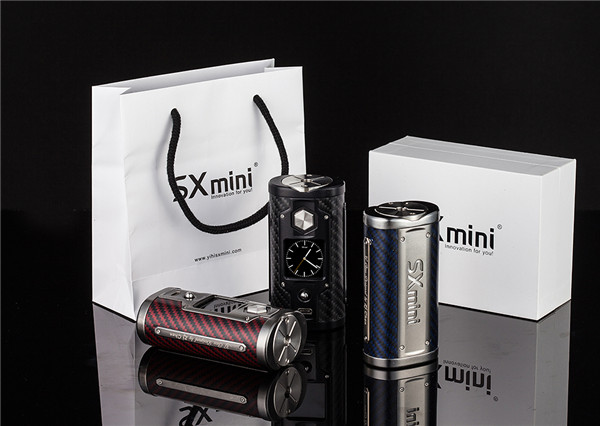 Then we compare the quality of e cig equipment in the same price range, we will distinguish from the actual situation of use:

First, the amount of smoke: the excellent e cig design can ensure a large amount of smoke, and secondly to ensure the stability of the amount of smoke. This shows that the e cig device has higher power and reasonable circuit design.

Second, Atomizer: An excellent e cig, there must be an excellent Atomizer guarantee, now the most advanced Atomizer is a one-time Atomizer cartridge, which changed many of the drawbacks of the previous e cig. A good Atomizer has the following characteristics: it is more convenient to replace the heating wire and the atomizing core; the internal structure is reasonable and convenient to clean and maintain; it is easier to add eliquid and the leakage is not serious.

Third, the battery: the battery is connected to the Atomizer, liquid atomization requires a lot of energy, so the battery life is a measure of whether an e cig is excellent. At present, there are many lithium-ion batteries. If you use a poor battery, there is a risk of explosion. It is recommended to check the battery when you purchase the e cig device, such as whether it discharges, stores the battery, and charges. The characteristics of high quality batteries.

Fourth, the appearance: the appearance is refreshing, the design is strict, the workmanship is delicate, can give people a pleasant feeling, and help to successfully quit smoking. Appearance is one of the most direct ways to judge the quality of e cig equipment. It is not like eliquid can't judge by appearance. A high-quality e cig device, the workmanship is naturally excellent. If your e cig device looks rough, I am sorry, the quality of the e cig device you purchased is definitely not good.