How to make Vape heating wire
Views: 339 Update date: Sep 05,2018
Vape heating wire is an important part of Vape, it affects our use of Vape, and it is also a consumable. Although there are many finished heating wires on the market, Vaper likes to do it yourself. Make the heating wire yourself and enjoy the fun of the heating wire.
Let's talk about how we should make Vape heating wire. First of all, this article is suitable for novices. Senior Vape DIY enthusiasts should consciously detour.
We know that practice is the only criterion for testing truth. DIY Vape basically has no problem of security. We can test it with actual operations and get experience and improvement in the experiment. So we don't have to study too much knowledge of the heating wire before the DIY Vape heating wire. To be honest, the material and diameter parameters of the light heating wire and their corresponding power and resistance relationships can make you confused for a while. As a DIY enthusiast, I think the Premium way to get started is to practice. After having some practical experience, it is easier to get started when we come back to study these parameters.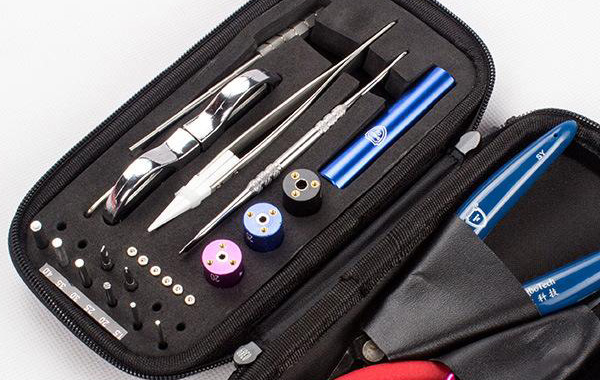 There is not much to say, to make Vape heating wire, you have to prepare the following tools:
1, heating wire, needless to say that this thing is a must, as a novice, I recommend the use of 22-30 heating wire;
2, cutting pliers, this is optional, in order to cut off the heating wire, of course, you can replace with something like nail clippers;
3, scorpion, this is not necessarily not, but if you can make the heating wire more easily;
4, the wire entangler, in fact, this can also be replaced with a round stick, but the wire entanglement will make the heating wire you make more drifting, here I recommend the use of a 30 diameter wire entangler;
5, cotton, after the production of heating wire, it is necessary to start testing its effect, cotton is an essential thing, it is recommended to use the "Mujiliang" cotton pad, a few dollars a lot.
6, screwdriver: the general purchase of atomizers are delivered.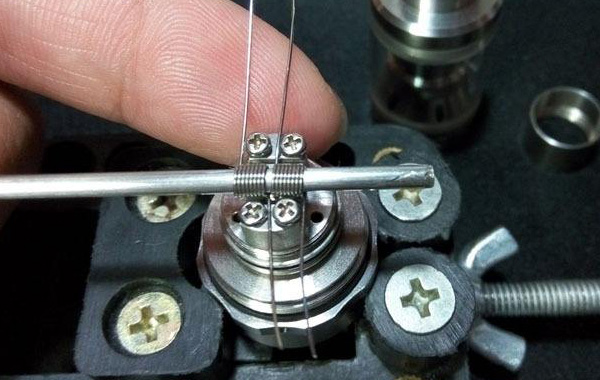 With the above tools we can start making the heating wire, here are the steps:
1, Select a piece of heating wire: Cut a heating wire with a cutting pliers. I have been visually testing it. It is about 10 cm. Anyway, the heating wire is not expensive. It is not necessary to be too precise. You will be familiar with it several times.
2, Start winding: There are loose winding and tight winding around the wire. It is recommended that the novice use a tight winding, because loose winding will make many perfect people have a headache, and there is a choice of clockwise or counterclockwise winding. Go and observe your nebulizer. If you can't see it, just wrap around one and find that it is difficult to install the heating wire. Just wrap it in the opposite direction (I found that it is more rounded in a clockwise direction). How many laps does it take? Industry standard: 6 laps.
3, the installation of heating wire: due to structural problems, under normal circumstances, your winding wire is difficult to install directly on your atomizer. So we have to adjust the two contacts of the heating wire to the heating wire interface of your nebulizer. At this time you can use the tweezers.
4, burning wire: When you install the heating wire, we can not directly install cotton, you want to burn the heating wire. The wire can better remove the excess rust and the impurities attached to the wire during processing, and oxidize the surface layer of the heating wire, which is very helpful for the taste and slowing down the coke, and also avoids the taste of rust. method. Another reason is to adjust the heat of the heating wire, especially the atomizer of the double heating wire. The method of burning the wire is generally to use the host to burn the heating wire, remember not to burn for too long, otherwise it will burn the heating wire. Then use tweezers to adjust the heating wire with uneven heating, that is, the heating wire that does not heat up so fast and burns red unevenly. After burning red, use a pair of tweezers to pinch its coil a little to make it more conductive. When their fever is seen to be even, it is successful.
5, start to use: Since it is done, then we must start to test its use.
1). Remove a piece of cotton of suitable size, then sharpen the tip of the cotton by hand, pass the coil of the heating wire, and pull it on both sides;
2). Cut off more cotton (not too long, generally one side) Leave 1 inside to be enough);
3). Put the cotton on both sides of the oil storage bin;
4). Drop the e liquid on the cotton and the coil;
5). Check if there is cotton wire exposed, you can use a lighter to burn it; Cover the lid and start using it.
In fact, making Vape heating wire is very simple, just a little patience, as long as you have a certain ability to do a perfect heating wire.
"Hangboo is a leading e-liquid manufacturer and e-liquid supplier with factory locations in Guangdong Province, China. We provide Wholesale e-liquid and OEM e-liquid businesses worldwide."