How many flavors of vape juice are there?
Views: 228 Update date: May 22,2019
How many flavors of vape juice (e juice) are there? At present, no one has been able to count the number of vape juice flavors on the market. A vape juice manufacturer can develop dozens of different vape juice flavors in a month. There are at least tens of thousands of vape juice flavors.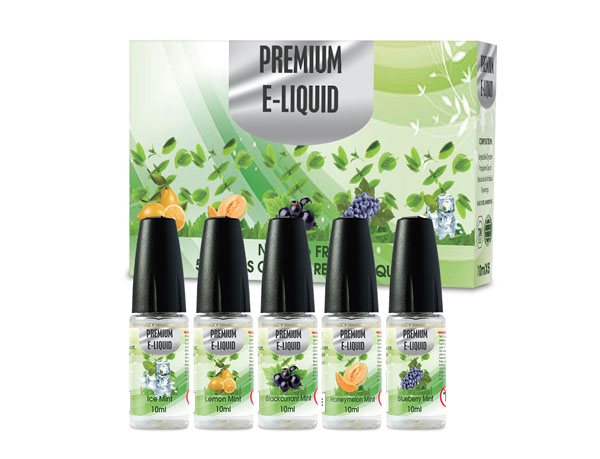 Vape juice has a wide variety of flavors, including: tobacco flavor, fruit flavor, herbal flavor, beverage flavor, candy flavor, pastry flavor and more.

Vape juice's flavor classification is not static. In recent years, there have been new flavor types, and many Vape juices on the market are mixed flavors, such as candy + tobacco flavor; fruit + pastry flavor and so on.

Tobacco flavor: Tobacco flavor is generally a scent of traditional cigarettes such as Chinese cigarettes and cigarettes.

Fruit flavor: A lot of fruit flavor, common fruits such as apples, mangoes, oranges, lemons, strawberries, watermelons, etc. As long as the fruit is present, it can be copied.

Herbal flavor: Herbal flavor is a grass-like flavor, such as mint, vanilla, licorice, flowers and other flavors.

Beverage flavor: The beverage flavor is a taste of various beverages, such as cola.

Candy flavor: A candy flavor is a flavor that mimics candy, such as bubble gum, marshmallow, coffee sugar, and chocolate.

Pastry flavor: The pastry flavor mimics a variety of pastries, such as cakes, biscuits, and the like.

Milk flavor: The milk flavor includes the original milk flavor, yogurt, condensed milk, cream, etc.

Spice flavor: Common food flavors such as fennel, cinnamon, and star anise.

Other flavors: popcorn, mung beans, coffee, alcohol, nuts, tea, mint, etc.

In short, the Vape juice's flavors contain the aroma substances that we can touch every day. As long as someone likes it, it may become a smoke oil flavor.