Home
>
News
> Government cracks down on manufacturing counterfeit electronic cigarette manufacturers
Government cracks down on manufacturing counterfeit electronic cigarette manufacturers
Views: 266 Update date: Dec 29,2018
Adolescents are less likely to become ill-advised because they have less temptation to resist outside. According to online survey data, the sale of e-cigarettes to minors is more like a storefront such as a commissary, while specialized e-cigarette stores rarely sell e-cigarettes to minors.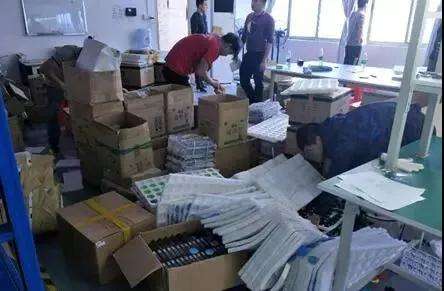 At the same time, because the identification ability of minors is small, these unscrupulous vendors are more willing to sell counterfeit and shoddy electronic cigarette products to minors. This is also a phenomenon that is found in the investigation of vendors selling electronic cigarettes to minors. These three no-products (three non-products generally refer to no-production date, no quality certificate and no manufacturer) will undoubtedly give these Minor causes unpredictable injuries, so in March this year, the state banned the sale of e-cigarette products to minors, but in fact, this phenomenon is still very serious.

As a source of counterfeit electronic cigarettes - counterfeit electronic cigarette manufacturers, naturally it is also one of the government's key targets. In fact, as long as these sources are blocked, the harm of the use of electronic cigarettes by minors is reduced by more than half, because even if there are businesses selling electronic cigarettes to minors, at least they use qualified electronic cigarette products. For those not only counterfeit and shoddy products, the harm is much smaller.

The harm of e-cigarette comes from two aspects. One is e-cigarette smoking, and the other is E-liquid. E-liquids may have design flaws and battery risks. However, as far as the current situation is concerned, e-cigarettes sold to minors are small. Tobacco products, so the harm of smoking is still relatively small. But the E-liquid of e-cigarettes is different. No one knows what E-liquids are made by unscrupulous manufacturers. The harm is unpredictable.

Recently, Dongguan Nancheng police smashed a den of suspected counterfeit registered trademarks, arrested 5 suspects on the spot, and seized a batch of fake electronic cigarette products and related accessories.

In October this year, some citizens reported to the Nancheng police that some people were selling counterfeit e-cigarettes in various towns and streets in Dongguan. After receiving the alarm, Nancheng Police set up a task force to carry out clue verification and pre-processing work, and fully track the source channels and production and sales dens of counterfeit goods. The task force's police finally locked in the illegal sale of counterfeit electronic cigarettes in a certain industrial park in Houjie Village, Houjie.

The operation successfully captured five suspects including Xia Mobo, Liu Mou, Wang Moujuan, Liao Moufeng and Lin Mouying.