FDA confirms that nicotine does not cause cancer
Views: 305 Update date: Oct 22,2018
Carcinogenicity of cigarettes may be the consensus of all people at present, and the key component of cigarettes, nicotine, has become one of the main factors causing cancer. However, this is not the case.
Smoking is harmful to health and causes cancer, which is familiar to everyone. People have always believed that nicotine in tobacco is a direct killer. However, medical research for more than half a century has not been able to find evidence of carcinogenesis of nicotine. Previously, there was a research structure that nicotine was not associated with carcinogenesis and is now confirmed by an authoritative regulatory body.
On July 28th, FDA Director Scott Gottlieb officially announced that "nicotine itself has no direct causal relationship with cancer. Lung cancer, heart disease, etc., which have claimed millions of lives in the United States and the world, are not directly related to nicotine. It is carcinogenic and harmful to other unknown ingredients produced by igniting tobacco."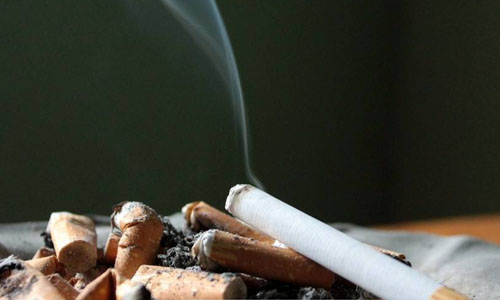 The FDA recognizes that even if the nicotine content of cigarettes is reduced to zero, it does not necessarily reduce the health risks of smoking. Smoking is very difficult to implement, and it is not easy to achieve economically or administratively. The FDA does not intend to completely ban smoking. However, it is a good news for Vape. After all, nicotine e-liquid is questioned mainly because of "nicotine."

In the future, the FDA will focus on smoking addiction, reduce and avoid smoking addiction, especially smoking habits among teenagers and women. For smokers who are already addicted to smoking, they should be guided to quit smoking to reduce cigarettes to people. It is a good idea to use Vape for smoking cessation or for smoking.

The FDA has also begun to turn from attention to Vape. Because Vape does not contain all kinds of harmful tobacco ingredients like traditional cigarettes, it is also easy to addiction or develop bad habits. The FDA believes that the focus is not on whether Vape can replace cigarettes, but on addiction, so "nicotine" will be the primary concern of the FDA.

The FDA encourages continued research into the pathogenesis of trace elements in tobacco, while at the same time paying more attention to Vape addiction hazards and potential risks. This also shows that Vape is getting more and more attention from everyone. Whether it is the government department or other organizations, their control or research on Vape is obviously more active than in previous years.

The FDA Director asked to discuss and communicate with tobacco companies, public health and medical experts and the public in the coming month to develop new tobacco regulatory regulations and to introduce regulations for Vape in the next four years.

The FDA's confirmation that nicotine is not a carcinogen is undoubtedly a good news for e-liquid manufacturers. It clears the suspicion of carcinogenicity, and nicotine leaves the hidden danger. It is conceivable that the future e- The difficulties encountered in the sale of liquid will also become smaller and smaller, and everyone will be more likely to accept Vape for quitting smoking or replacing cigarettes.