E-liquid question series 4 about Vape smoking cessation
Views: 289 Update date: Nov 14,2018
1. Question: What if E-liquid is too sweet?
Answer: The VG component in E-liquid has a certain degree of sweetness. Some sugars in Malay E-liquid are also relatively high, but in general, E-liquid is not too sweet after being fully atomized. Adjust according to the overall taste, add additives such as de-sweetener to balance. Only the E-liquid oil drip in the mouth will cause the mouth to be too sweet. So first check if the Vape equipment is completely atomized, whether it is fried or not. If everything is normal but still feels sweet, then replace the other types of E-liquid.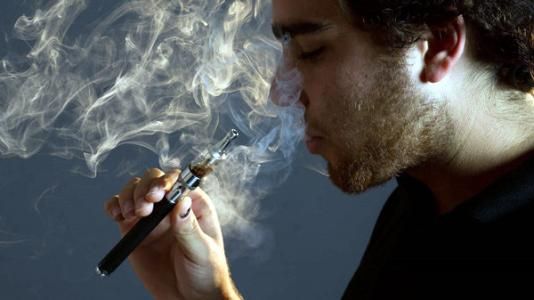 2. Question: What is the steep time? Do you need a steep time?

Answer: The so-called "steep time" refers to a process of fusion and homogenization of E-liquid after a variety of raw materials are mixed in the production process. The components are fully combined and usually take about 7-30 days.

Most finished E-liquids have completed the steep time process before leaving the factory, and are also "steep time" during transportation and storage. Therefore, in general, the E-liquid purchased by the user does not require a steep time, and after opening, in order to avoid the volatilization of ingredients such as fragrance, the taste is faded, so please use it as soon as possible.

3. Question: Does E-liquid have a shelf life?

Answer: According to the manufacturer's standard, the shelf life of E-liquid is mostly one to two years. Although there is no E-liquid deterioration, please follow the shelf life indicated on the E-liquid package.

4. Question: How to store E-liquid, need to be refrigerated?

Answer: E-liquid should be placed in a cool, ventilated place to avoid direct sunlight and exposure. Some people put E-liquid in the refrigerator to refrigerate. The low temperature will cause the fluidity of E-liquid to become worse and more viscous. For E-liquid containing mint, it will also cause the appearance of menthol, so it is not recommended to refrigerate.

The nicotine-containing E-liquid should be properly collected to avoid being accidentally taken by children, pets, etc.

5. Question: Why does E-liquid smoke with "rust rust"?

Answer: This situation is common in RBA nebulizers with self-made atomizing cores, usually due to factors such as cotton odor, hand sweat and other factors. When making the atomizing core, first soak the cotton with E-liquid and then heat it several times to remove the odor and then assemble it.

If it is a finished nebulizer, you can replace it with a new finished atomizing core and try again. If the problem is still the same, please clean the nebulizer.