DIY e-liquid ideas series 1
Views: 629 Update date: Aug 06,2018
The e-liquids on the market are all kinds of people, but fans who still can't stop e-cigarettes will DIY e-liquid themselves. They not only imitate the mature tastes of the e-liquid manufacturers on the market, but also I will make my own preferences and mix some good tastes.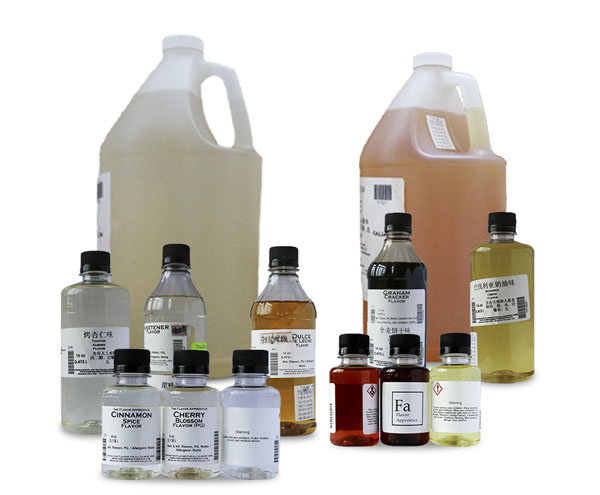 DIY e-liquid is popular with fifteen presidents, Tribeca, Little Green, Suicide Bunny, Ace Player, Gobang and so on. But these more popular tastes can't satisfy the needs of some people, or can't meet the demand for a long time, so many DIY electronic liquid lovers will innovate on their own.
For the reason why DIY e-liquid enthusiasts are keen on DIY e-liquid, there are two kinds of analysis. One is that the current e-liquid cannot meet the demand for taste, e-liquid factory The taste update speed is slower. This kind of DIY enthusiasts are often the most innovative, and the understanding of DIY e-liquid is very sufficient. In order to save costs and have a certain hobby for DIY, they are not satisfied with the use cost of e-cigarettes. To wholesale eliquids may be cheap, but the lack of taste is relatively simple. Therefore, in order to save costs, they have to do it themselves.
In the next few days, I will collect some good evaluation results of DIY e-liquid on the Internet, and then share it with everyone, interested enthusiasts to refer to. (Note: non-DIY industry mainstream formula)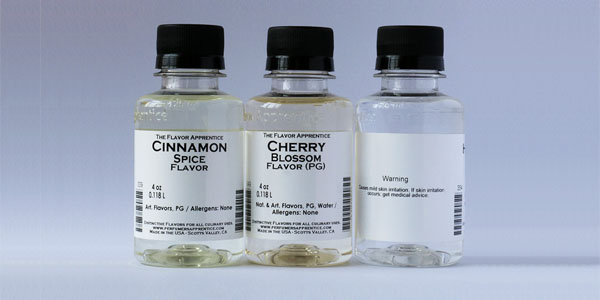 1, vanilla bean ice cream electronic liquid: saying that while I am typing while I am eating vanilla ice cream, some friends who have some experience may not like TFA vanilla bean ice cream, some people will think there will be some pepper in it. In fact, it is very disgusting. If so, you can use CAP vanilla ice cream or FW vanilla bean ice cream. Or you can use CAP's whipped cream, or FW's sweet cream. These flavors can give you a basic taste. Basically, after you have selected this bottom flavor, add some fruit on great of it, and it will mix well with a good taste.

2, yogurt taste electronic liquid:. You can do the same as above, plus some yogurt such as my favorite yogurt flavor, CAP yogurt cheese, or CAP Greek yogurt, they are sour but not sour, very real yogurt flavor The feeling is also relatively smooth. For example, CAP yogurt cheese, 5-6%, plus some fruit flavors you like, it is very simple.

3, vanilla custard electronic liquid: I prefer CAP vanilla custard V1, V2 These two basically this flavor and a lot of taste mix are very good. Flavor is not as hard and smooth as ordinary vanilla , more intense or not. If you don't like the special milk flavor of this vanilla custard. You can use FA's vanilla custard. It will be more natural. There is also FA's Viennese cream, FA's fresh cream, and the two together are also very good.

4, cotton jelly electronic liquid: Marshmallow is more suitable for friends who like cream but do not like sweet and milky taste, this taste is very strong, and the spices in the mouth are very soft, but they do not have the special kind of milk the taste of. Some people can feel a very sweet feeling when they are smoking the above. If you are such a friend, cotton marshmallow should suit you. For example, TFA cotton fudge, CAP cotton fudge, FA cotton fudge. They are very good in all these fragrances. Plus 3-4%, add your favorite fruit, it is also very good. Very simple. Choose the bottom flavor, add fruit, and add fruit. We are talking about the simplest and simplest way to mix. After you find your favorite taste, you can think again, well, my next step, maybe I have to add more, you should try your own taste, and then make your own oil and smoke into your own taste. So you improve, and it's natural. This way you can slowly enter the pit of the self-adjusting oil, do not spend too much money, but also use special complications to do things. But if you really don't like cream. Then we can choose, baking flavors, many people like the taste of this kind of baking, they may be more difficult, the smell alone is not very good, with less may not feel the taste, use more and feel special Dry up. However, the one that Longge recommended today is personally considered to be good.