Can the hospital smoke electronic cigarettes?
Views: 744 Update date: Aug 04,2018
The Nottingham University Hospital Trust is a hospital trust company operating both the Queen's Medical Center and the City Hospital. After the Royal College of Physicians confirmed that the use of e-cigarettes is safer than cigarettes, the Foundation has lifted the ban on the use of e-cigarettes in hospitals. It is one of the first hospital trust companies in England to allow the use of electronic cigarettes in hospitals.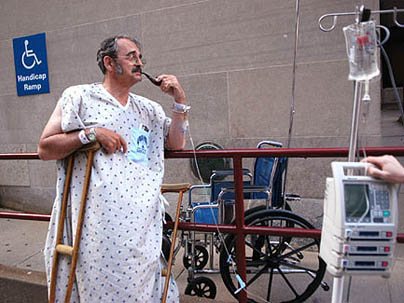 The Foundation said it decided to cancel the hospital's e-cigarette ban because there is evidence that e-cigarettes are 95% less harmful than cigarettes and that it helps people quit smoking.

Although the ban was lifted, the use of electronic cigarettes was still prohibited in hospital rooms because electronic cigarettes did have odor or aroma, and some patients did not like other people to use electronic cigarettes indoors.

Dr. Stephen F., Medical Director, said: "We have a responsibility to help our patients make healthy living choices. E-cigarettes have many potential benefits as nicotine replacement therapy, so we allow e-cigarettes to be used in our hospitals, hoping to help employees and patients. Quit smoking. Although the use of e-cigarettes sometimes causes some social civilization problems, we believe that it is more important to help everyone get rid of the harm of cigarettes.

Respiratory consultant Professor John Britton said: "We need to encourage patients who smoke to use drugs nicotine or e-cigarettes to stop smoking when they are in hospital. Because cigarettes are too harmful, they must be quit as soon as possible, but it is difficult to rely on personal willpower alone. Quit smoking successfully."

The hospital's new smoking policy also promises to provide smoking cessation services to patients and employees. With the deepening of the concept of health, people pay more and more attention to health and health, gradually abandoned some bad habits, and the momentum of smoking cessation is also raging. Because of its health attributes, e-cigarettes are used by many people as tools for smoking. The use of e-cigarettes has become a popular trend. trend.