Disharmonious events in the E-liquid market
Views: 173 Update date: May 07,2019
Some time ago, Cui Yongyuan angered Feng Xiaogang and Fan Bingbing in the microblogging. He also shot a series of problems such as the entertainment price, the "Yin and Yang contract" and the tax evasion. It is a scandal and a good show. How many years do you remember the scandals in the E-liquid market these years?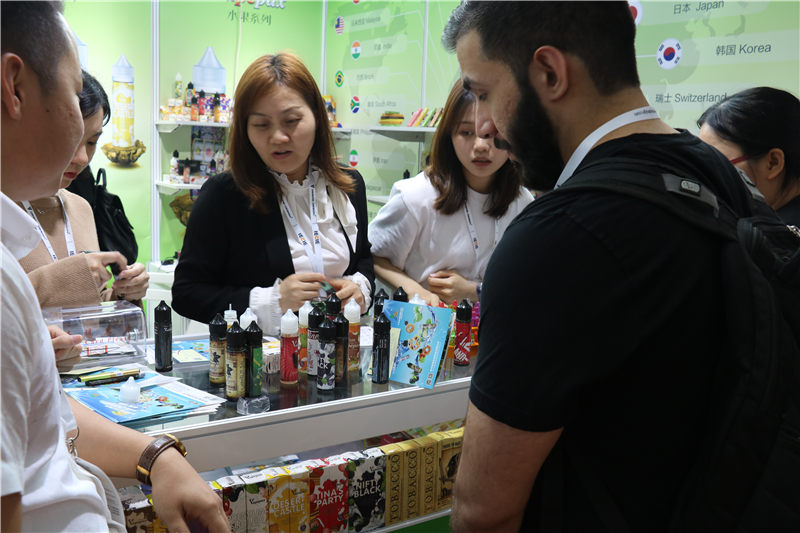 Toxic E-liquid event

On June 25, 2018, Hangzhou Customs seized a case of smuggling drugs through a postal parcel. Unlike the ordinary drug smuggling case, the drug in this case is marijuana E-liquid, and the smoking method is the popular Vape. This is the first time this year that Hangzhou Customs has seized marijuana E-liquid in the parcel channel.

Although marijuana is freely available in some countries abroad, it is a little common sense that marijuana is a harmful drug that is banned in China. Some people dare to bring E-liquid containing marijuana from abroad, and it is really unknown. It is simply underestimating the level of China Customs.

After the case was exposed, there were many negative news about E-liquid on the Internet, which led to the wrong public opinion. Some people who eat melons think that all E-liquids are poisonous.

E-liquid smuggling incident

On the afternoon of August 21, 2017, Gongbei Customs held a press conference to announce the seizure of the largest E-liquid smuggling series in the country. It successfully destroyed four smuggling gangs and initially verified that the case involved smuggled goods of about 600 tons, with a case value of about 300 million. Yuan Renminbi.

E-liquid is an indispensable raw material in the use of Vape, and it is a high-frequency consumable. As the Vape industry market expands year by year, the demand for E-liquid is also increasing. Behind this E-liquid smuggling case also reflects the huge market demand for E-liquid, especially the import of E-liquid. It is precisely because of this that some people know that the law is illegal, they like to take risks and try to get a windfall, but after all, they can't escape the police's eyes. Waiting for them will be the strict sanctions of the law.

Counterfeit E-liquid flooding

The Vape you smoked may be inferior, fake Vape? The safety of Vape is a matter of great concern to users. Especially for the direct inlet products of E-liquid, everyone is concerned about the impact of E-liquid raw materials, production environment and production process on E-liquid quality. It can cause harm to the body.

Counterfeiters will try their best to compress costs to increase profits. The most common are some counterfeit and inferior milk flavor E-liquid. In order to get a more fragrant milk flavor, some producers will use chemical raw materials such as di(di)acetyl to imitate the taste of milk and cream of genuine E-liquid. Long-term use of such E-liquid can cause serious damage to the body. For example, the "popcorn lung" that everyone talks about is because of the addition of di(di)acetyl to E-liquid. Some other additives can also cause symptoms such as water accumulation, atrophy, skin irritation and malnutrition.

Recently, a Vape store in Beijing revealed to the financial gossip woman Lin Sir that the sales of the terminal sales level: online and offline fakes rampant!

In the interview, the owner pointed to a bottle of nougat flavor E-liquid said: "Many small studios are selling fake oil. Take this bottle of nougat E-liquid, for example, the price is 98 yuan. The cost I got was 60 yuan. The difference of nearly 40 yuan was spread to the cost of rent and labor. In fact, I earned a dozen yuan.

The price of a small studio is also 98 yuan, but its cost is only a dozen yuan or even a few dollars, specifically how you come can you think of it. "

There are several E-liquid stores on the Internet that are very cheap and have a very high sales volume. Old players have better discernment. If you are a newbie, you don't even know the true and false purchases. You may think that online products can be returned. However, E-liquid can not be returned as soon as it is opened, so the sales trap of E-liquid is not small.

The shop owner finally said very sincerely and calmly: I have investigated a number of Vape users, who all claim that fake oil is prevalent, and it has long been a hidden rule in the industry.

It seems that both the online and offline lines have been flooded with fakes. After all, E-liquid is the ingredient that will eventually be inhaled into the body. The safety can be imagined. Here, I hope that the country can crack down on these fake and fake businesses and establish a traceable product system to strictly guard against counterfeiting. Counterfeit E-liquid products entered the market. Hengbo

E-liquid Factory

As a well-known

E-liquid OEM

company, we have the responsibility to make every bottle of E-liquid produced qualified, and more E-liquid product knowledge can contact us.